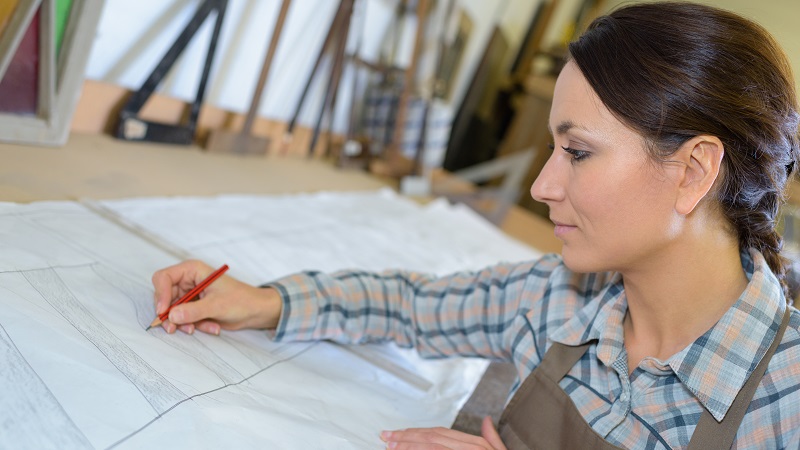 Hiring a Landscape Designer or Architect
Though they're commonly mistaken for each other, land designers and architects focus on different areas of your property. A landscape architect has a formal license and can lay out a plan for your entire yard, including structural changes. A designer focuses on the plants and typically has a horticultural background.
This guide will help you understand the specialties of each, and what you can do to hire the right expert for your property.
On This Page:
Landscape Designer vs. Landscape Architect
Landscape architecture is a comprehensive concept. It describes the planning of entire properties and parks, including anything from plants to outdoor living areas and walkways. Backyard design, on the other hand, takes that overall vision and applies it to your plants and gardens. The differences between them include typical tasks, costs, and licensing requirements.
What Does a Landscape Architect Do?
Landscape architects focus on the big picture. They tend to work on projects that consider your entire property as well as surroundings. Typical projects and priorities include:
Treating your property as a system of interworking parts, from plants to outdoor living space.
Coordinating the planning and build of new landscape features and structures.
Drafting comprehensive property plans for client review and planning purposes.
Proposing and selecting building materials appropriate for each individual project.
Analyzing reports on drainage, energy efficiency, and other environmental issues.
Taking on comprehensive measures to waterproof your property.
They tend to take on and plan complex projects within your property. Some plans legally require the involvement of certified and licensed landscape architects such as:
Designing drainage and land grading plans.
Planning a new retaining wall, after it surpasses a height specified by local authorities (typically 4 feet or more measured from the wall's base).
Landscape planning that requires permit approval.
Special conditions, such as protected wetlands or public lands.
What Does a Backyard Designer Do?
Where architects take on large and complex projects that involve both the environment and structures, designers focus on the flora. You'll need this pro if you're looking for projects like:
Building or improving an existing horticultural area.
Analyzing your plants and soil and suggesting better options.
Planning and sketching plans for your plants that make the yard more beautiful and functional.
Considering concepts like balance, color, texture, and proportion when designing your garden.
Advice in planting the right plants in the right place across your property.
Suggesting ideal placement of drip irrigation systems to keep your plants healthy over time.
Finding the right plants and taking the necessary steps to fire-proof your property.
Experts range from backyard designers, who specialize in small spaces, to large-scale pros who take on public properties. Both have the same general landscape design responsibilities, but their expertise in applying their expertise differs in scope.
Cost, Certification & License Differences
The cost to hire a landscape architect ranges between $70 and $150 per hour. That's comparable to the price of hiring a landscape designer at $50 to $150 per hour. Where you fall on that range depends on the complexity of the project and the reputation of the pro you hire.
Architects in all states need to have a higher education degree from an accredited university and a license from their state board. They work independently or as part of a larger design-build firm. Engineering knowledge is crucial to the position due to the structural responsibilities. The state certification exam requires a degree in the field and two to four years of experience at the apprentice level.
Garden designers have a less formalized career path. A strong background in horticulture is required, and most professionals will have a bachelor's degree in the field. But these experts do not need a license or certification. Instead, experience becomes their most important sign of quality. Many landscape designers take a less scientific and more artistic approach to your project, which distinguishes them from architects.
Why Hire a Professional Land Architect vs. Designer?
Look for a certified architect if you want to overhaul your entire property or change physical structures. This expert adds instant credibility, thanks to the licensing requirement. You might pay more but will receive expertise that goes beyond your plants and soil.
When you don't need to change the structure of your yard, hiring a landscape designer is your best option. The more artistic outlook can enhance the beauty and curb appeal of your property. Land designers also pay closer attention to the inter-working of plants with each other, helping you find the right combination for your aesthetic and functional needs.
Tips for Finding Certified Landscaping Architects and Designers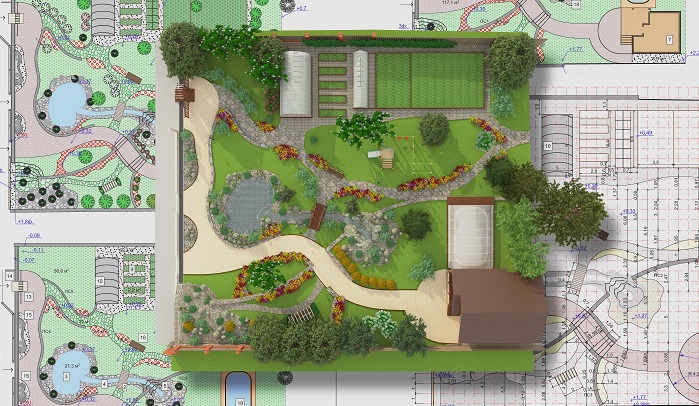 First, you need to understand the basics of landscaping. Understanding what pros to hire, what license to look for, and how to determine credibility can also help you find the right pro for the job.
Certified Pros vs. Students for Hire
Many land architecture and design students take on projects before they earn their degree. In that case, you pay less, and typically get a motivated pro eager to prove their work. Employing the services of a student makes sense especially for smaller projects.
Hiring students becomes riskier as your project's complexity increases. Any plan that includes a permit or the coordination of multiple contractors should go through a certified pro. You pay more but increase your chances of getting exactly what you want without complications.
Ask for Licenses and other Proofs of Credibility
When you hire a landscaping pro, always ask for proof of credibility. That means learning about the license, certifications, and professional associations of any expert. Ask for proof of insurance from any contractor you hire.
Read Reviews and Ratings to Find Reliable Experts
Expand your research beyond the expert's own statements or website. Instead, look for independent ratings and reviews on third-party websites. For large land projects, ask for references of past clients to get an in-depth idea of credibility and reliability.
Know and Be Able to Communicate What You're Looking For
Before you contact an expert, set your own expectations and needs. Consider the following:
What is the core goal of your landscape project? Are you looking to transform your entire property? Do you want to improve tangible aspects of your landscape, such as drainage, or intangibles, like the best mix of plants to improve its feng shui?
What is your ideal budget range for the planning and implementation on your property?
How long do you expect the project to take?
Do you expect to do some of the work yourself?
Do you need your architect or designer to manage the project to completion, or only for the initial planning?
Can you easily summarize your needs and expectations in any conversation with a pro?
Get Proposals in Writing Before the Work Begins
As you begin to consider a variety of landscape firms and professionals, don't rely on handshake or verbal agreements. For any project, get proposals in writing before signing a contract. That way, you can be sure that the finished property comes close to what you expected.
Interview Questions to a Prospective Landscape Architecture or Design Pro
The conversations you have with your landscaping pro are crucial to finding a good fit. They help you determine credibility, expertise, experience, and project direction. Consider asking these questions when you first contact this type of architect or designer:
What exact landscaping services do you offer?
Do you plan only, or engage in a design-build approach to project completion?
Do you charge per hour or per project?
Are you licensed and insured as a landscaping pro?
Can I see proof of your license and certification before I sign a contract?
Can I see past examples of your work?
Do you offer a free consultation for my property?
The final question often leads to an in-person meeting with the expert. After they've examined your property, consider asking some questions more specifically related to your project:
How realistic do you think my project goal is?
Do you have any suggestions for my garden or property?
What is the estimated cost of my project?
Are there ways to reduce that cost, such as work I can complete myself?
When can you start the planning work?
How long do you expect the project to take?
What do I need to know about other professionals (such as gardeners and contractors) you work with?
After project completion, what do I need to know about maintenance for my property?
Answers to these questions can help you set and adjust your expectations. They also make sure that the expert you choose to work with meets these expectations by fulfilling the goals you have for your yard, and helps you significantly improve your property.
FAQs
When Should You Hire a Residential Landscape Designer & Architect?
Both types of experts are important for the earliest stages of a project. When you've determined that your property requires their services, hire them before any other contractors. That way, you can make sure that all tasks are well-planned before the work starts.
Why Hire a Licensed Landscaping Pro?
Some states, like California, require a licensed pro for any large project. Others only require it for major tasks like permits and structural changes. Either way, a licensed landscaper can give you peace of mind. As long as their license is in good standing, you know you can expect quality work and job satisfaction.
Where Do You Find a Good Landscape Architect & Designer?
Land architects and designers work either independently or as part of a larger firm. Visit our landscaper directory for qualified pros in your area.
No Comments Yet