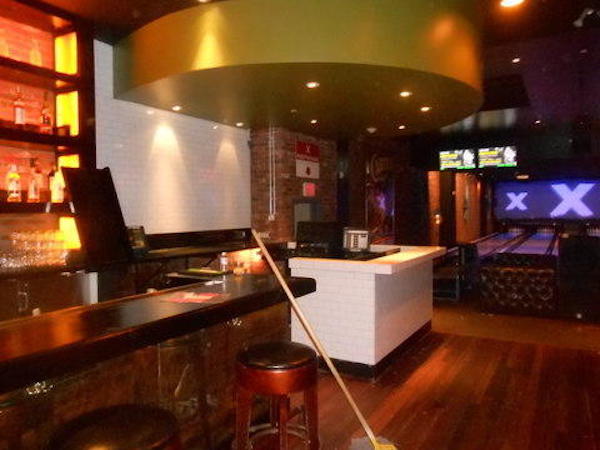 While some might find the idea of a home bowling alley a bit excessive, there are those who could use a lane of their own. For the enthusiast, a home bowling alley is a dream come true. There is no waiting for open lanes, no distraction, and the hours of operation are as flexible as you want them to be.
Before Building a Home Bowling Alley
Those who are interested should know up front that a home bowling alley is a fairly large investment. For a commercial alley, it is estimated that it costs around $45,000 to build each individual lane. This figure includes using all new equipment, installing chairs, and having modern scoring equipment. The cost would decrease, of course, if the pinsetters, ball return, and furniture were purchased second hand. Using paper scorecards instead of electronic scoring equipment could also save money. No matter what, a home bowling alley will not be cheap by any means, but it could (with proper planning) be less than you expect.
Aside from the monetary investment, a home bowling alley will require a fair amount of space. In addition to the physical space the alley will take up, there should also be some buffer space allowed to keep noise levels at a minimum for the rest of the house, and in some cases for neighbors.
Custom Home Bowling Alleys
If you've decided that you have the money, space, and desire for a lane of your own, the good news is that you'll be able to make it exactly how you want it. All bowling lanes are custom. Every specification that you can imagine can be altered to fit you and your tastes.
Home Alley Extras
Installing a pinsetter or ball return should definitely be done by someone who specializes in this type of work (most of them have been in the business for quite a while and really know their stuff). For anything else you want to compliment your lane, it's cheaper to hire a regular contractor or do it yourself.
Companies in the bowling alley building business are like a specialty shop; they're the best place to go for the things they specialize in, but often the extras are pricier than they would be somewhere else. If you're looking to build a bar, add sound proofing, or change the lighting, it is a good idea to shop around.
Maintenance for Home Bowling Alleys
Commercial alleys use commercial equipment to keep their lanes in tiptop shape. The owners of these alleys also hire other people to make sure that everything is well maintained. The maintenance you perform yourself at home will probably be less involved than that done in a commercial setting. The number of bowlers will be significantly diminished making the wear and tear less of an issue. If you don't mind spending some extra money, you can buy the same equipment large alleys use. However, since it's only one lane, it's possible to do the big machine tasks by hand.
The maintenance you need to do will also depend on the type of alley you build. Traditional wood alleys require a bit more work than newer faux wood lanes. The age of the equipment you purchase will also change the time it takes to keep it running smoothly.
1 Comments