This is part two in a five-part series on starting a contractor business. For part three, please click here. For part one, please go here.
After setting up a formal business entity and getting your back-office processes in place, it's time to market your new contracting company to acquire customers. As a contractor by trade, marketing is probably not your top skill – but anyone can successfully market their business with the right tools and a bit of expert guidance. As the leader of your company, one of the many hats you'll be wearing, at least initially, is that of a marketer.
We've put together this guide to provide comprehensive information and resources on marketing for new contractors, including information on how to establish your business presence online, online marketing tactics for attracting business leads, traditional marketing and advertising methods like advertising in the yellow pages and face-to-face networking, and more.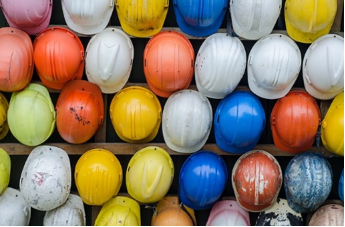 On This Page:
The Importance of Marketing for Contractors
Marketing your contracting business should be an ongoing effort. The following resources offer information on the importance of ongoing marketing for your business.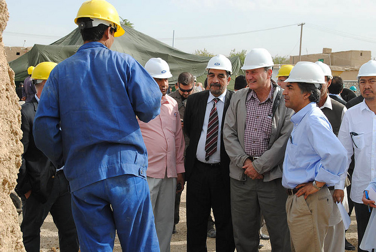 Image via Flickr by U.S. Embassy Kabul Afghanistan
Many contractors realize that marketing their services is essential for maintaining a consistent pipeline of work, but contractors are often unsure what marketing initiatives are best-suited for reaching their target customers. This guide by John R. Kubasek outlines the importance of marketing and the challenges contractors face in developing a marketing function within their companies.
As consumers become increasingly educated about who the best contractors are in their local area, contractors need to market now more than ever. This article by Darren Slaughter explains why marketing is more important for contractors today.
One reason marketing is so essential for construction contractors is that it allows you to gain insights into your buyers' business challenges. Armed with this information, you can better target your marketing messages and tap into the right channels to reach your ideal customers at the right time, in the right place, with the right messages.
Content marketing is important for contractors, too. This article offers insights on the value of content marketing for construction contractors.
Social media is a valuable tool for construction contractors to reach customers and connect with employees and the larger construction community. This resource provides information on how contracting companies are making use of social media to build connections, nurture relationships, and acquire new business.
Setting Up a Website
Of course, marketing your contracting business online means you should set up a business website. Websites today are relatively easy to set up, depending on the tools that you use, and can be quite cost-effective even if you hire an outside agency to build a professional website. The following resources offer tips and information for setting up your website.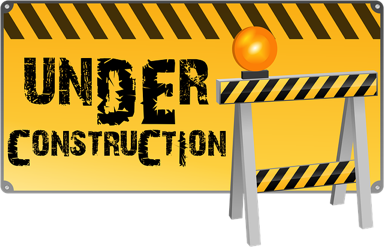 Your website serves as a representation of you, your company, and the quality of work customers can expect from you. Because your website is often the first impression you'll make on potential customers, professional quality is a must. This article explains why websites are valuable for contractors, what your website is not, and what it should convey.
A website is a powerful lead-generation tool for contractors. This page offers information and links to educational resources on generating leads with your contractor website.
To start building a contractor website for your new business, you'll need a domain name and a host. If you're employing the services of a web designer, they may be able to help with this step. This article offers tips for setting up your website, from securing a domain name and hosting account to the key elements and pages your website should include.
If you have photos of your previous completed projects, show them off on your website. Many prospects visit a contractor's website to view photos of previous work and get an idea of the types of projects your company is capable of. Photos also serve to break up blocks of text and add visual appeal to your website overall. This article discusses the importance of photos and nine other key elements for your website.
Visitors will also look for a detailed description of the services you offer. This article outlines the various components of a contractor website, including service descriptions, photos, testimonials, multiple contact methods, and more.
Before and after photos are very compelling. Instead of using photos of completed work, before-and-after comparisons can be more effective at illustrating precisely how your company can transform a room or structure from start to finish.
To simplify the web design process, you might consider making use of a WordPress theme designed specifically to meet the needs of contracting companies. This resource lists several leading WordPress themes targeted for your industry.
Online Marketing: The Basics
Online marketing is a complex field, with many marketing channels and opportunities to engage with potential customers. For this reason, the concept of online marketing programs can be overwhelming for new contracting companies. These resources offer information and tips to guide you in selecting the most effective strategies and tools for a successful online marketing campaign.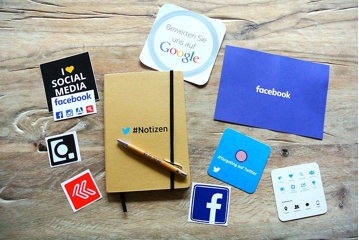 LinkedIn can be a valuable social media platform for contracting companies. From connecting with industry peers and getting insights from leading industry publications to networking with your local community and acquiring new customers, it's worth your time to set up a LinkedIn profile and establish a regular presence.
Construction companies face several common challenges when it comes to online marketing. This article outlines five common challenges, including an outdated website, no clear marketing strategy, being a "social media wallflower," and more.
Effective online marketing requires learning marketing jargon, focusing on a niche, and a knowledge of industry regulations pertaining to advertising your services. This article offers insights on the basic need-to-know information to market your contracting business effectively.
As a new contracting company, you're probably focused on serving a specific geographic region. That means that you can take advantage of local advertising methods to dominate your service area, rather than compete with national brands. But that doesn't mean you can't tap into the successful strategies used by major contracting businesses to get better results locally. This article outlines the tactics national contracting brands are using to get results.
Online marketing isn't just about acquiring leads – it's also about establishing your brand. This article offers four tips for branding your construction company, from budgeting to your visual brand and more.
Surveys have investigated the most common marketing strategies used by construction contracting companies. This resource reveals interesting facts and statistics about trends in construction marketing, which you can use to identify the most effective marketing strategies to boost your business.
Inbound marketing efforts should focus on generating leads. This article explains five keys to online marketing for construction companies, including tips on how to plan inbound marketing initiatives to generate leads and keep your sales pipeline full.
Search engine optimization (SEO) is the practice that helps your website gain visibility in Google's and other search results. Instead of paying for ads, these results and the resulting traffic generated are organic (and free). But SEO is an evolving field rife with change. This article explains five common myths about SEO.
There are a variety of ways to gain exposure and generate traffic online to acquire leads and convert prospects to buyers. This article outlines marketing trends in the construction industry, with valuable tips for maximizing your leads.
Local Advertising
All marketing doesn't exist online for contracting companies. In fact, local advertising is one of the most effective ways to attract leads and acquire new business. There are many ways to make use of local advertising to boost your business; the following resources explain what tactics to use and how to use them.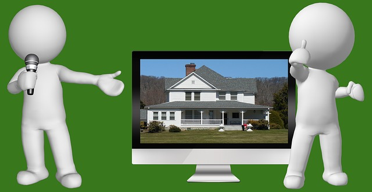 Local business affiliations and relationships can earn you referrals from other professionals. This article outlines seven construction marketing ideas, many of which are locally focused and offline strategies.
Referral rewards programs are helpful for encouraging your customers to recommend your services to friends and family. "After a job, stop by your client's place (maybe bring a gift like wine or flowers) to explain the program. For every dollar they refer you offer 2 percent in gift certificates to a local store of their choice or a 3 percent rebate towards their next job," explains ForConstructionPros.com.
You may not have the budget for a top-quality professional television advertisement, but you can use other tools and resources to create a compelling video that you advertise locally or use on your website, social media pages such as Facebook, or on YouTube. This article offers some tips on what makes a great construction advertisement.
To stand out locally, choose a niche and capitalize on any specialized expertise that you have. If you live in an area where there are many general contractors, for instance, you might consider specializing in one specific type of project.
Social media is an online marketing channel, but it's also a sure-fire way to reach local customers. By including your company address on your Facebook page, for instance, your business page will come up in local searches for terms such as, "construction companies in Tampa." This article explains how contractors can use social media to acquire local business.
Pay-per-click (PPC) advertising can be a cost-effective way to reach targeted local prospects in Google and other search engines. This article outlines several key PPC dos and don'ts for construction contracting companies.
Billboards are another local advertising method, but many new contracting companies shy away from billboards due to the perceived cost. While costs vary, this article breaks down some general cost expectations for billboard advertising.
Radio advertising can help you to establish your brand and build top-of-mind awareness among your target audience. While radio advertising is less effective as a stand-alone strategy, it can enhance your other marketing initiatives if you have the budget for it. This article explains how radio advertising can help construction companies grow their brands.
Whatever methods you use, you should implement ongoing monitoring and measurement to determine which marketing strategies are working. Re-distribute your budget to allocate more funds to the programs that are building your business.
Yellow Pages Advertising
The yellow pages have been around for decades and were once considered a gold standard in advertising. With a prominent ad in your category, customers searching for a construction company won't miss your business and will, hopefully, call you first. But are customers using the yellow pages today? Is this still an effective or necessary advertising strategy? The resources below explain.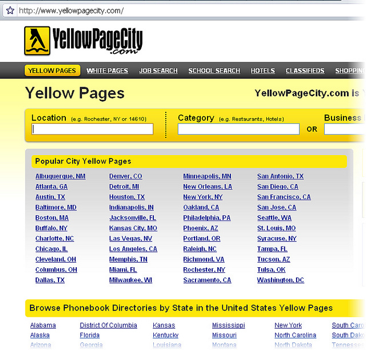 Image via Flickr by Doug Beckers
While many people now turn to the Internet when searching for companies, the yellow pages are still worth a listing for new construction companies. This article explains that not everyone is computer literate, so having a presence in the yellow pages can give you access to some prospects who may otherwise only hear about your company from friends and family.
There are many conflicting opinions on whether businesses should have a listing in the yellow pages. The Sales Lion offers a different perspective, naming 11 reasons why companies shouldn't bother with the yellow pages.
The future of marketing is online, and the yellow pages are online, too. But that doesn't mean a yellow pages listing is a cost-effective strategy for every company. This article covers a case study of one company with an online yellow pages listing and what they discovered by measuring results.
More than 80 million people visit the official YP.com website each month, and more than 20 million businesses are listed on the service. It's clear that the online Yellow Pages service remains a portal that potential customers may visit in search of contracting companies and other local businesses.
Face-to-Face Networking
New contracting companies shouldn't ignore the power of face-to-face networking. The following resources offer information and guidance on how to get the most from face-to-face networking opportunities in the contracting industry.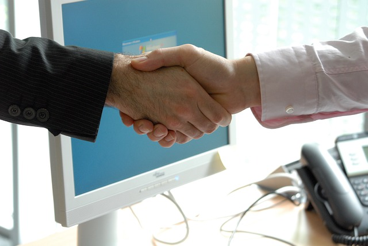 The Blue Book offers local networking events in the contracting industry in various cities throughout the U.S. These events are helpful for connecting with other contracting businesses serving other niches, creating opportunities for referrals and valuable business relationships.
There are a variety of networking events and conferences dedicated to the contracting industry each year. This resource lists contracting conferences and networking events in 2016.
Your local Chamber of Commerce is an excellent resource for connecting with other local business owners and potential customers. This article lists a multitude of ways to tap into the power of networking to expand your business.
The Small Business Administration offers guidance on using networking opportunities to build relationships, establish your brand, and enhance your credibility with local target markets.
Consider joining professional trade associations, such as the Construction Contractors' Alliance. These associations offer learning opportunities, reports and insights in your industry, and live events that can help you master your professional skills and connect with peers.
With so many avenues for marketing your new contracting business, it's no surprise that many new contractors simply don't know where to begin. These resources will help you understand the options available for reaching your ideal customers and determine the best marketing strategy for your business.
1 Comments