Congratulations – you've finally moved into your house. Now that you're settling in, you may have the urge to build a BBQ-worthy deck or the kitchen of your dreams. But before you put all of your eggs in the renovation basket, consider tackling some of the smaller, less expensive home maintenance projects first.
While maintenance projects may not seem pressing, leaving them undone can lead to huge issues — and huge repair bills — down the road. Keep in mind that 75 percent of homebuyers face an unexpected home emergency (think: clogged disposal) within the first year of living in a new home. Emergency projects can really add up – and require more time and money to fix than anticipated.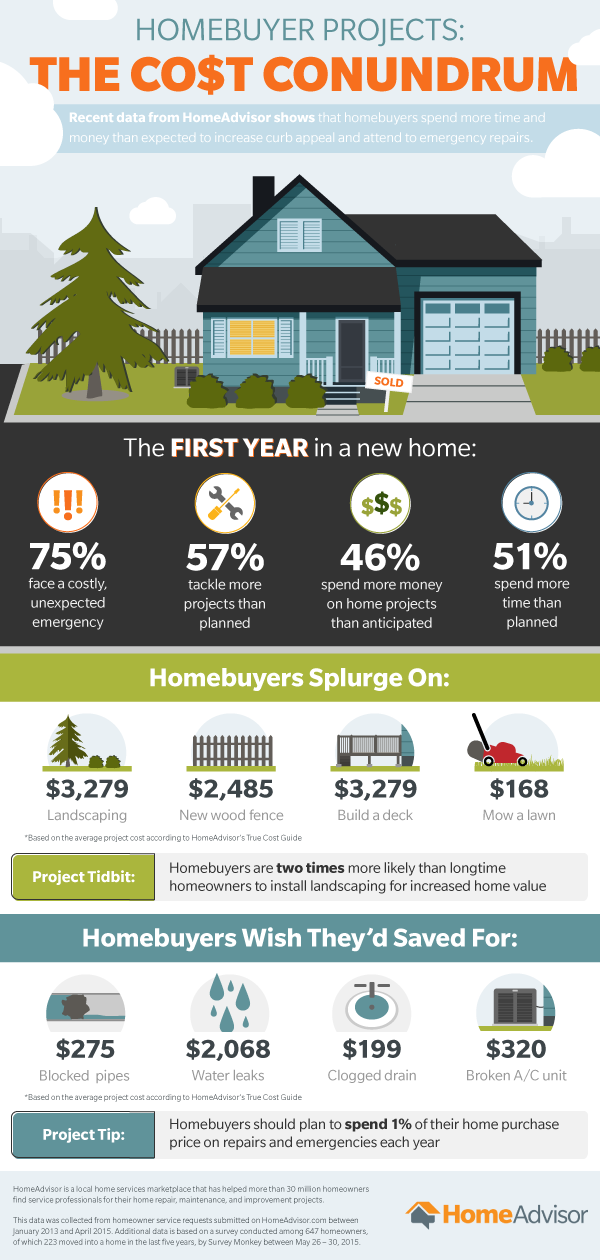 So what can homebuyers do to avoid costly, time-consuming repair projects in a new home?
No Comments Yet