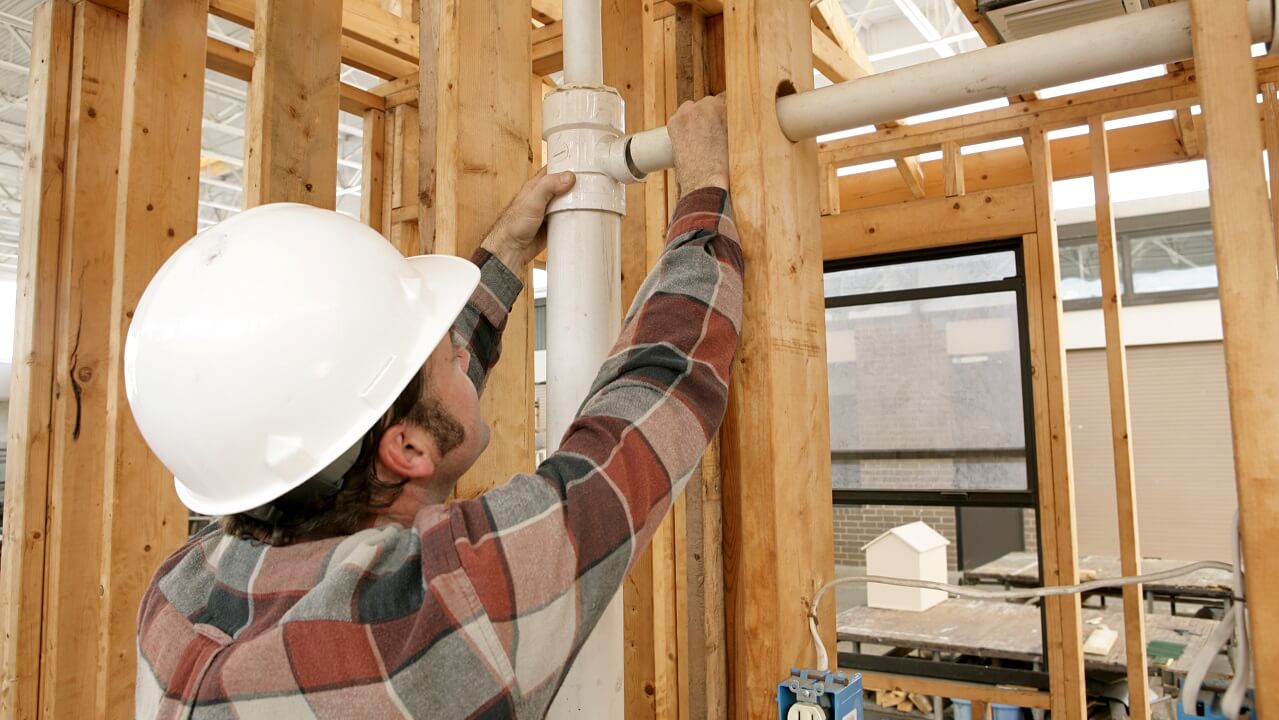 © Lisa F. Young – stock.adobe.com
Plumbing contractors are trained professionals. They're able to tackle complicated plumbing jobs beyond the capabilities of even the most enthusiastic DIYer.
Hiring the right plumbing contractors involves:
Reviewing qualifications
Confirming insurance and licensing
Comparing costs
Interviewing prospective companies
This guide outlines everything you need to know to hire a plumbing company, from comparing quotes to checking credentials.
Use HomeAdvisor's extensive directory of plumbing services to find the right contractor for your project.
On This Page:
How to Vet a Plumbing Contractor
Although we've prescreened the plumbing contractors featured in our directory, you'll still want to vet them yourself.
Learn about our service professional screening process.
Follow this process when reviewing candidates for hire:
Research and compare local contractors. Check out reviews and ratings for each candidate to learn about their reputation.
Interview all candidates. Provide them with details about your project and ask specific questions.
Compare written estimates. Ask for written, itemized estimates and compare their fees. Remember that cheapest isn't always best.
Check references. Candidates should be able to provide references from recent clients. Be sure to follow up on references and ask questions about their experience and satisfaction with the pros.
Sign a written contract. Once you've picked your preferred contractor, they must provide a written agreement for you to sign.

Keep in mind that this will require a down payment, usually 25% to 50% of the project's cost.

Be on the lookout for scams. Avoid services that want you to pay for the entire project upfront. Don't work with contractors who don't provide detailed proposals and want to rush into a project.
Qualifications of the Right Plumbing Contractors
Most states require local plumbing contractors to have a license and insurance policy. Don't hire any professional or company that does not meet the required criteria.
Check their credentials. Ensure they have all the right permits for performing replacements, installations, repairs and alterations. Permits and licensing regulations for plumbing contractors vary by state. Learn about the requirements in your area with our state-by-state licensing requirements guide.
Make sure their insurance is valid and covers the whole scope of your project, too.
Questions to Ask a Plumbing Contractor
When deciding on a plumbing contractor, ask plenty of relevant questions to ensure they're up to the job. Even when you get a referral from a friend, it's still essential to talk to the contractor yourself.
Be open and detailed with prospective plumbing contractors. Before the interview, write down as much detail about the job as you can to give the interviewee all necessary information. This ensures they get a clear idea of the scope of the job you're hiring for, letting them give accurate bids and answers to your questions.
Interviews should cover everything, including safety, budget, experience, insurance, and permits. To make things easier for you, we've put together a list of questions to ask plumbers before you hire.
Cost of Plumbing Services
The hourly rate for plumbers ranges from $45 to $200 per hour. Projects typically cost between $175 and $450. The national average cost for hiring a plumber is about $320, while top-end projects cost about $900. Prices vary based on location, time spent and job complexity. Other variables include emergency callout fees and replacement parts.
As we've noted above, make sure you get written estimates from shortlisted contractors. And don't be afraid to negotiate to get a better rate.
For individual projects, be sure to use our plumbing cost estimator. For example, you can quickly check the cost of installing new pipes or the cost of repairing a clogged drain. This makes it easy to compare bids and select the best.
Plumbing Services Contracts
Contracts should include:
Total cost
Project scope
Responsibilities of both parties
Description of work
Completion date and/or milestones
The right to stop the project
The right to withhold payment
Remedies for breach of contract
Change orders
Warranties
Damages and liability limitations
Unusual circumstances and acts of God
Signature of both parties
What's the Difference Between Plumbers and Plumbing Contractors?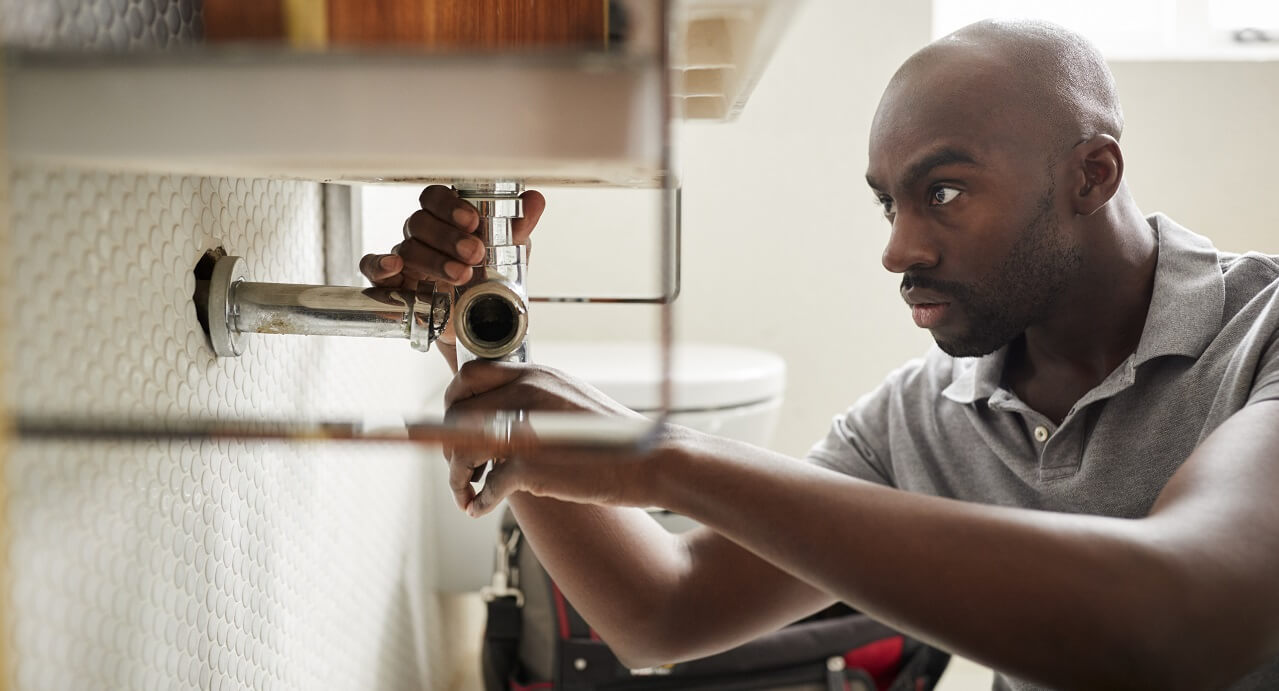 © Monkey Business – stock.adobe.com
Plumbers and plumbing contractors are easily confused. While there may be some overlap, there are some significant distinctions.
Plumbers are your first call for basic services, such as:
fixing water leaks
replacing faucets
unclogging drains
Smaller jobs and everyday tasks like these are perfect for an independent plumber.
Plumbing contractors handle significant maintenance and installation projects during a remodeling or building project. For example, they:
replace or remove faulty septic systems
replace pipework
install your water heater system
A plumbing contractor tends to be a company that hires professional plumbers. During major works, your general contractor will likely recommend or bring in a plumbing contractor they've worked with before.
Services Plumbing Contractors Offer
| Plumber Services | Plumbing Contractor Services |
| --- | --- |
| Unclogging drains and toilets | Plumbing system installation |
| Fixing leaky pipes and faucets | Plumbing system maintenance & inspection |
| Addressing low water pressure | Sewer line repair & replacement |
| Water heater issues | Waterline repair & replacement |
| Fixing clogged garbage disposal | Water heater repair & replacement |
| Drain cleaning | Trenchless sewer line repair |
| Leak detection | Water heater installation |
| Faucet replacements | Sprinkler system installation |
Available services differ between plumbing contractors. Some offer general plumbing services for new builds and remodels. Others specialize in specific niches like heating installation, drainage or pipework.
How to Use HomeAdvisor to Find a Plumbing Contractor
HomeAdvisor's plumbing contractor directory makes it easy to find local licensed and screened contractors.
If you're ready to hire a plumbing contractor near you, click the orange button. Enter your zip code and answer a few questions about your job. We'll connect you with trusted professionals.
No Comments Yet