May 1, 2018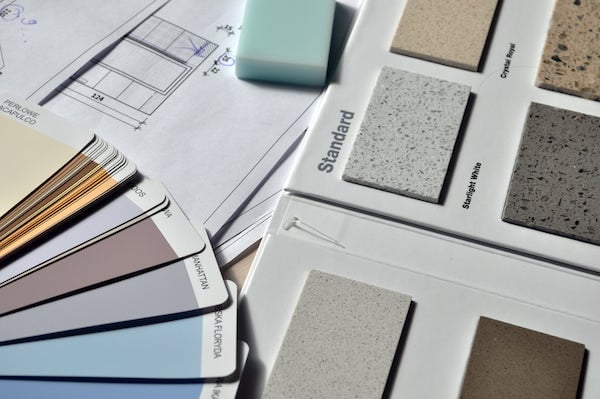 With home improvement season in full swing, homeowners are looking at much-need upgrades and repairs. For most of us, though, there's no such thing as a bottomless remodeling budget. That's why it's essential to get a handle on what things costs and then set your priorities accordingly.
To help in that process, we surveyed HomeAdvisor homeowners about the top items on their current to-do lists. Below is a snapshot of the five most popular projects, including average national costs, based on HomeAdvisor's True Cost Guide; you can also view local costs in your area, for the most accurate budget planning.
We've also included cost-cutting tips from our pros with each project, for homeowners who want to stretch their remodeling budgets as far as possible.
1) Paint The Interior
A fresh coat of paint is the fastest, most cost-effective way to transform the look and feel of your home. No wonder it's tied for the top spot in our survey, with more than a quarter of homeowners planning an interior paint project.
Average Painting Cost: $1,800
Money-Saving Tip: If it's a major project covering multiple rooms, painting pros suggest that you buy your paint in 5-gallon containers, not individual gallons. That should lower the cost by 25 percent or more. And be sure to choose a high-quality paint, with the primer mixed in, to avoid having to apply multiple coats.
2) Install Landscaping
Sprucing up the landscape can quickly expand your home's entertainment space. The outdoor living trend is particularly popular with Millennials, many of whom have had to settle for starter homes that are a little short on usable square footage.
Average Landscaping Cost: $3,300
Money-Saving Tip: When it comes to the plants you use in your landscaping, our pros recommend planting perennial plants if youre looking to cut down on costs. Perennials, like bushes, shrubs, vines and trees are hardy and will survive from year to year whereas less hardy annuals will need to be replaced more often, increasing your landscaping bill.
3) Lay New Flooring
As floor plans continue to open up, flooring itself has become a critical component for unifying a home's design; hardwood is the most popular, with many homeowners choosing to extend it from the kitchen out into the main living areas.
Average Flooring Cost: $3,000
Money-Saving Tip: If you see opened or damaged boxes of flooring at the home center, ask if you can have them at a discounted price. Our flooring pros also suggest choose flooring with minor flaws that can be installed where it won't be seen, like under a bed or living room sofa.
4) Remodel The Bathroom
The kitchen and bathroom go back and forth as the most commonly remodeled rooms, and with good reason—they're where we spend the most time. In this latest survey, the bathroom edged out the kitchen, with about a fifth of homeowners planning to tackle the space.
Average Remodeling Cost: $10,000
Money-Saving Tip: Visit your local stone yard and look for leftover slabs, called remnants, that you can buy for cheap to use on the bathroom vanity. This counter area tends to be small, so you won't need much material to make it work.
5) Paint or Stain the Home's Exterior
Curb appeal never gets old. Just as with the interior, a fresh coat of paint or stain is the surest way to transform the outside of your home; for home sellers, this is one of the best ways to add instant value. Nearly a fifth of homeowners told us this project is high on their list for 2018.
Average Exterior Painting Cost: $2,800
Money-Saving Tip: Exterior paint projects are best left to the pros, especially where ladders are involved. But you may be able to cut costs by doing some of the prep work yourself, including covering landscaping with tarps and scraping/sanding ground-floor siding and windows.
Chances are you'll be tackling one or more of these projects this year. For other projects on your to-do list, be sure to check our True Cost Guide for the latest pricing information. The next step will be lining up top-rated pros to do the work. Read "Top 5 Tips for Hiring a Home Improvement Contractor" for our latest advice there.
No Comments Yet