Bathroom Construction: What to Expect
See if We Have Top-Rated
Bathroom Contractors in Your Area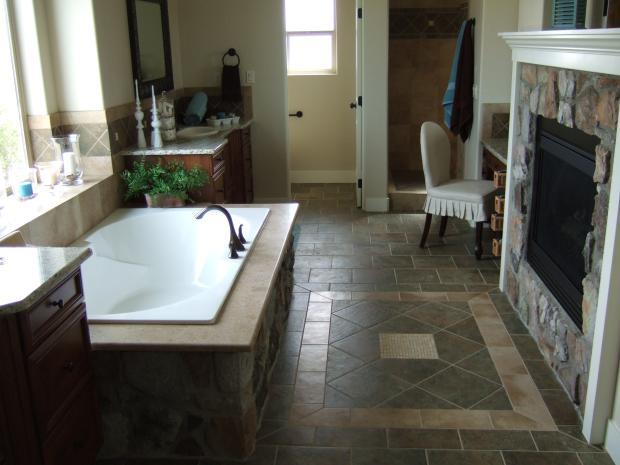 Bathroom remodels certainly have become a popular remodeling choice and for good reason. Bathrooms have the highest rate of return of any home addition or home remodel, not to mention that new bathrooms can really help ease the tension in a home where there aren't enough bathrooms for the amount of people. Either way, a
bathroom remodel
is never a bad idea. But if you are remodeling the only one you have, it can be difficult living while your bathroom is under construction.
Cosmetic Bathroom Construction
There are two main types of bathroom remodels. The first is cosmetic. This is when you are tiling your bathroom, adding a new countertop, new fixtures, safety features, and the like. Here, you will still be able to use your bathroom, you just might have to step around sawed tiles and construction debris. A new toilet or sink can also be considered cosmetic, because even though the water has to be turned off while the old sink or toilet is being removed and the new one installed, it usually takes less than a day. Click this link if you are looking to learn more about the lastest.
Gutting a Bathroom
The other type of bathroom remodel is one that involves total reconstruction, which is cosmetic construction and structural. This type can include, but is not limited to, moving the toilet, making the bathtub into a shower, new sink base and sink, rerouting the plumbing. These types of remodels can get very expensive, depending on the work to be done, but they can also add a tremendous amount of value to a home. The downside to having a new bathroom is knowing what to do about needing to use the bathroom while it is in disrepair.
Bathroom Mess
There are many different solutions that people come up with to dodge the impending lifestyle change of having no bathroom in the house. Certainly, if you have more than one bathroom, then things may be a little tight, but completely manageable. However, if the one that you are remodeling is the only one, you need to think timing.
Go to a Hotel—If you can afford it, stay at a hotel for a few nights. Let the remodelers know that they can work longer if they need to.
Stay with Friends—If you are blessed with the kinds of friends who have a spare bedroom and don't mind having the company, this is another great use of time.
Go on a Vacation—Although this sounds silly to do while people are in your house, this is much more feasible in the information age with cell phones, pagers, and email. It is easy to leave and still remain in contact if there are any problems or changes to be made.
Matt Myers is a freelance writer for the home maintenance and remodeling industry. Formerly a contractor specializing in deck building and casework, Matt has written over 500 articles for both homeowners and contractors.
More Tips & Advice For Your Home
Related Articles
Recent Articles
Galleries