Checklist: Cleaning the Air in Your Home
See if We Have Top-Rated
Environmental Contractors in Your Area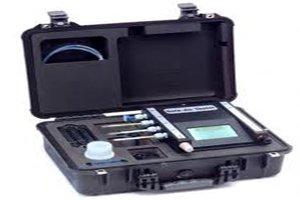 It may surprise many Americans to know that, despite growing concern over outdoor air pollution, studies show that many times, the dirtiest air we breathe is in our homes. This is especially true if the ducts that deliver the air have dust and dirt built up. If someone in your home has allergies or you would like to reduce the number of contaminates in the air in your home, there are a few options to consider.
Home Air Cleaning: Duct Cleaning
Hiring a service for duct cleaning is one way to reduce the amount of airborne particles you breathe inside your home. Duct cleaning is not an expensive process, and in most cases it won't need to be done with too much frequency to be effective. There is likely a company in your area that specializes in vacuuming and cleaning air vents and ducts. Homeowners with hardwood floors should especially consider this option as, unlike a carpeted floor, wood flooring doesn't catch and hold the dust that daily escapes from your vents; this dust then ends up in the form of "bunnies" and in the air you breathe.
Installing a Home Air Cleaner
A certain amount of pollen and dust is normal in the environment. You can however, make the air in your home easier to breathe for people with allergies and other respiratory ailments by installing a home air cleaner. Whole house air cleaners are installed by professionals and go to work when your air conditioner or forced air furnace system kicks on. They are very effective when it comes to trapping small particles in the air for your entire home.
Smaller, stand alone air cleaners are also available at a much lower cost. These units won't have an effect on the entire home, but if you or a family member's respiratory irritation seems concentrated in one area (say a bedroom when going to sleep), one of these smaller units can make a significant difference in the room and make it more comfortable.
Upgrade your home's air quality! Use this link for professional
Duct Cleaning
Home Air Cleaning Tips
Though installing new equipment and hiring professional services can make a difference in your indoor air quality, some home air cleaning is a matter of simple maintenance and appropriate practices. Doing these tasks regularly can help make the air in your home cleaner at little or no cost to you!
Change the filter on your furnace regularly. A clean filter will keep your furnace running efficiently, too.
Replace your vacuum bags regularly.
Air-out dry cleaned items before bringing them indoors.
Dust and clean regularly, especially if you have pets.
Reduce chemical use and purchase cleaners that are friendly to the environment.
Install an electronic air cleaner to help members of your household with allergies or asthma by reducing airborne particles.
Changing filters regularly to help air cleaners run efficiently.
Jon Nunan is a freelance writer who draws on his experience in construction, ranging from landscaping to log home building, for his articles on home improvement.
More Tips & Advice For Your Home
Related Articles
Recent Articles