See if We Have Top-Rated
Architects in Your Area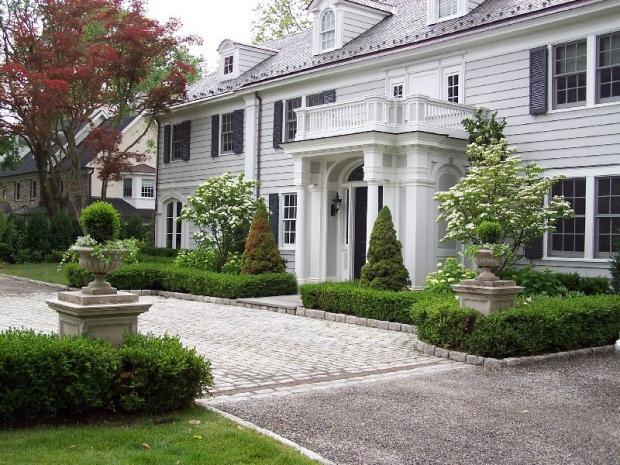 The Georgian house is built in a style that was popular in England from roughly 1715 to 1830, during the reigns of the four King Georges (hence the name). The Georgian style is noteworthy for its distinctive appearance and for the influence it still has on modern building styles. It was traditionally a favorite of the upper classes since its many windows and ornamental entrances conveyed a sense of wealth and respectability. Lucky for the masses, a revival of Georgian architecture in the early 1900's and the availability of cheaper building materials have now made the Georgian house available in some form or another to just about any homebuyer.
A Formula For Success
A Georgian house is easy to spot because of its distinguished look, just look for these defining features:
A square, symmetrical layout.

A row of horizontal, evenly spaced sash windows on each floor of the home. The traditional number of windows is five on the upper floors, often with a Palladian window in the center over the door.

2 to 3 stories, with a chimney on each end of the house.

A large paneled door, usually topped off with a pediment or arch. The doorway is also often framed by pedestals or columns.

A Georgian house is traditionally built of brick with white trimmed windows, though wood sided homes aren't uncommon in Georgian architecture, especially here in America.

Build the exact home that you want! Use this link to hire a local

Architect

As with any style of architecture these rules aren't absolute. The number of windows can vary, as can the symmetry of the home, especially in more modern interpretations of Georgian architecture. Nonetheless, almost any Georgian style home displays most of these characteristics, making them a distinctive and popular choice for both home buyers and builders.

Image is Everything
While many people are drawn to the layout of these homes, perhaps their most alluring aspect is the image they project. From its inception, Georgian architecture has carried with it a strong sense of tradition, history and status. Those sensibilities are still apparent today, and are one of the main reasons the Georgian house remains one of the most popular and enduring housing styles on the market.

Matt Goering, formerly a carpenter and house painter, is a freelance writer for the home improvement industry who has published over 600 articles.
More Tips & Advice For Your Home
Related Articles
Recent Articles