Cost to Replace Ductwork
Installing or replacing ductwork costs $1,183, with a typical range between $457 and $2,044. This price breaks down to $10 to $20 per linear foot.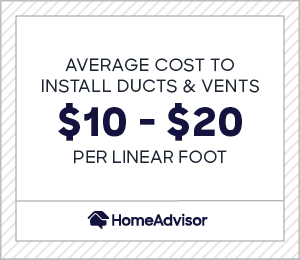 If you are thinking about upgrading to central air conditioning or forced heating when you previously used a different system, installing ducts and vents is a required part of the project. You'll pay more if you have a larger home, or if the ductwork is particularly difficult to access. Consider these factors as you plan.
Thank you for submitting your feedback.