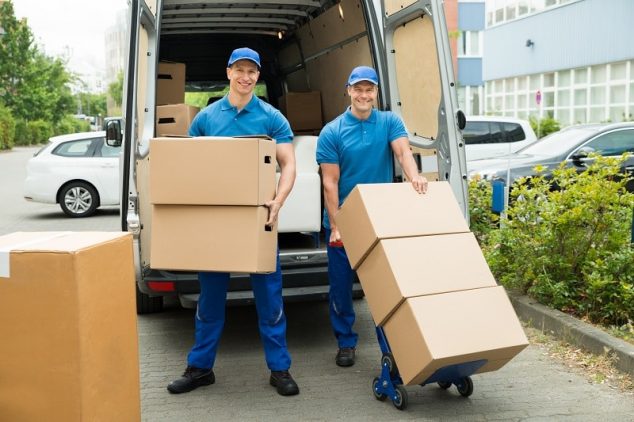 Looking for Moving Help?
Whether you're moving down the street or across the country, you need a reliable and professional service that you can trust.
This guide covers all the screening questions you need to ask and what types of licenses and insurance a mover should have. It'll also cover how to prepare you home for movers, what they are responsible for and what it should cost. You'll learn how to avoid moving scams or hiring incompetent services.
If you have decided to hire professionals to move you and your family, recommendations are a wonderful way to find a moving company. The best way is through our professional movers directory, complete with background checked and screened professionals. While there are many to choose from, there are a few things to keep in mind as you are looking for prospective moving companies. Here are some of them.
On This Page:
Hiring Movers
Before you start looking into moving professionals, start by asking yourself a couple questions:
Am I moving in the same city, state or across state lines? Where you move dictates who oversees the moving company you'll use. Any state-to-state move is governed by the U.S. Department of Transportation while in-state moves only need to meet state guidelines, which can be much looser. We'll get into why this is important below.
What am I moving? Some things in your home go, some stay, some get donated. Figure out which is going where before you call a mover for a quote.
State vs. Federal Regulation
The U.S. Department of Transportation requires all interstate movers to register a DOT number. Thirty-three states also require in-state movers to register for the same number.
Simply put, licensing and DOT numbers are a way the federal or state governments track movers and hold them accountable.
Even if you're only moving in state, ask your professional if they have a DOT number or are a member of the American Moving & Storage Association – both is better. This ensures they are bound by Federal and/or AMSA guidelines.
Understanding What Moving Companies Do
There are two general types of moving services: Full-Service or Self-Packing. Whichever type you choose you can expect an on-site inspection for the estimate. Both services will load all your items onto the truck and offload them at the destination.
Self-Packing Companies
Full Service Companies/strong>

load the truck with the boxes you packed
make no guarantees on the safety of your items
often don't offer insurance
costs less – recommended only when your homeowners insurance covers possessions during the move.

pack all your household goods for you
insure your goods at varying levels (sometimes costs extra)
may help unpack at your destination (usually costs extra)
costs more – puts the full weight of liability in the hands of the movers
Local, Independent Movers vs. Professional Moving Companies
Local independent movers don't have the overhead or some of the regulations that govern larger interstate moving companies. This can translate into slightly cheaper rates for short distance moves.
However, if you go with a local, independent company for an interstate move, expect the same prices, service and insurance as you would from a professional company. Any differences in price or service is a red flag.
Return to Top
Tips for Choosing a Good Moving Company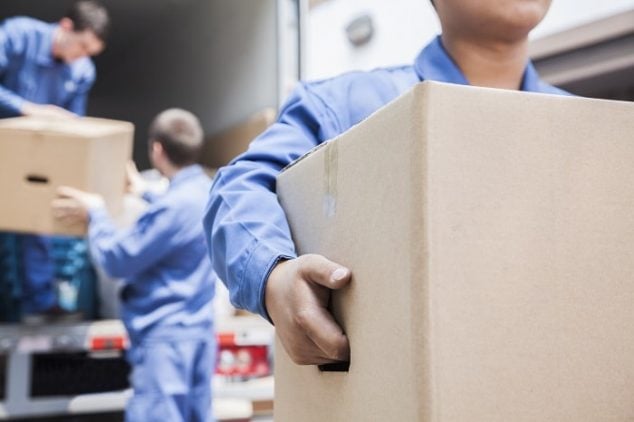 Do research. Reading this article is a good place to start.
Read reviews. Look online for recommendations and check out our directory and any local or national moving associations.
Get at least three estimates. Be sure to discard any with "low-ball" figures; this is a giant red flag of a moving scam.
Ask to see their license and insurance.
Only Deal with Licensed and Insured Movers
Ask the representative to demonstrate that it carries worker's compensation insurance to protect the moving company and its customers.
Interstate companies are required by law to be licensed and insured, but the level of insurance coverage is up to you.
Full Value Protection – This type is usually an additional cost. It covers your goods up to the full value or replacement cost. Movers have the option to either repair or replace damaged goods. They can also pay you for the cost of repairs.
Alternate Level of Liability – This no cost option only insures your stuff for $0.60 per pound. Not a great option if you have expensive furniture or electronics. If you opt for this route, make sure your homeowners insurance covers your household goods during a move.
Background Checks
Though a company may have excellent reviews, always do a background check. This may seem like a little much, but it's well within your rights to know. Plus, you're entrusting all your household belongings to your mover and providing them with your address and access into your home.
HomeAdvisor Movers Directory. We've completed the background check for you. Every professional in our directory has passed one prior to being listed. Plus, verified HomeAdvisor members are able to leave reviews and ratings for each professional.
Price Guarantees & Deposits
Get a guaranteed price in writing. It should include guaranteed pick-up and delivery dates and all costs when you are ready to sign the contract. The contract should include a guarantee of how many hours the job will take, allowing an overrun of no more than 10%.
Large deposits are a red flag. Most organizations don't require a deposit of any kind, though if they do, they won't exceed 20%. They have all your possessions – that should be enough of a deposit.
Return to Top
Return to Top
Movers for Cheap – How Do You Make Your Move Inexpensive?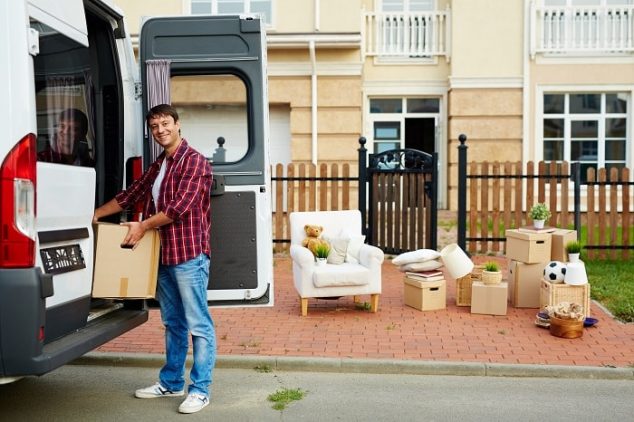 This is likely the first question you have when determining which service to use. Service costs vary a lot depending on the company, season, distance. You can save money by doing some or all the work yourself, picking the right dates and thinning out your possessions.
Packing services cost an average of $50 an hour if you plan to rent a truck and make the move yourself. Doing the packing yourself avoids inflated packing material prices and the hourly rate. Pack your own and have a moving company ship your stuff to your new home for a fraction of a full-service rate. Be aware that most companies don't guarantee the safety of any items they don't pack themselves.
Tips to Save Money Moving
Avoid hidden moving costs and plan your move out ahead of time. Follow these tips to keep costs down.
Get rid of some of your stuff. Before ever hiring a professional, go through your belongings. Have a yard sale and donate what you don't need.
Keep estimates visible in a bright folder. During the bidding and estimate collection process, keep estimates visible during in-home inspections. This may encourage more competitive bidding when the estimator sees that you're doing your research.
Avoid moving during holidays, weekends or at the very end of the month. You can save as much as half by simply moving in the winter instead of spring or summer.
Hire professional movers. Avoid scams, loss of items due to underinsured amateurs and hassle-free moves.
Preparing with a Household Moving Guide
Preparation can save you both time and money. Check out our complete professional moving guide for details. Save even more by packing yourself with these packing tips.
Return to Top
How to Find a Good Moving Service in My Area
The best way to find a good moving service in your area is to do your research and ask the right questions. Every professional we list passes a background check and carries a current license and insurance.
---
2 Comments