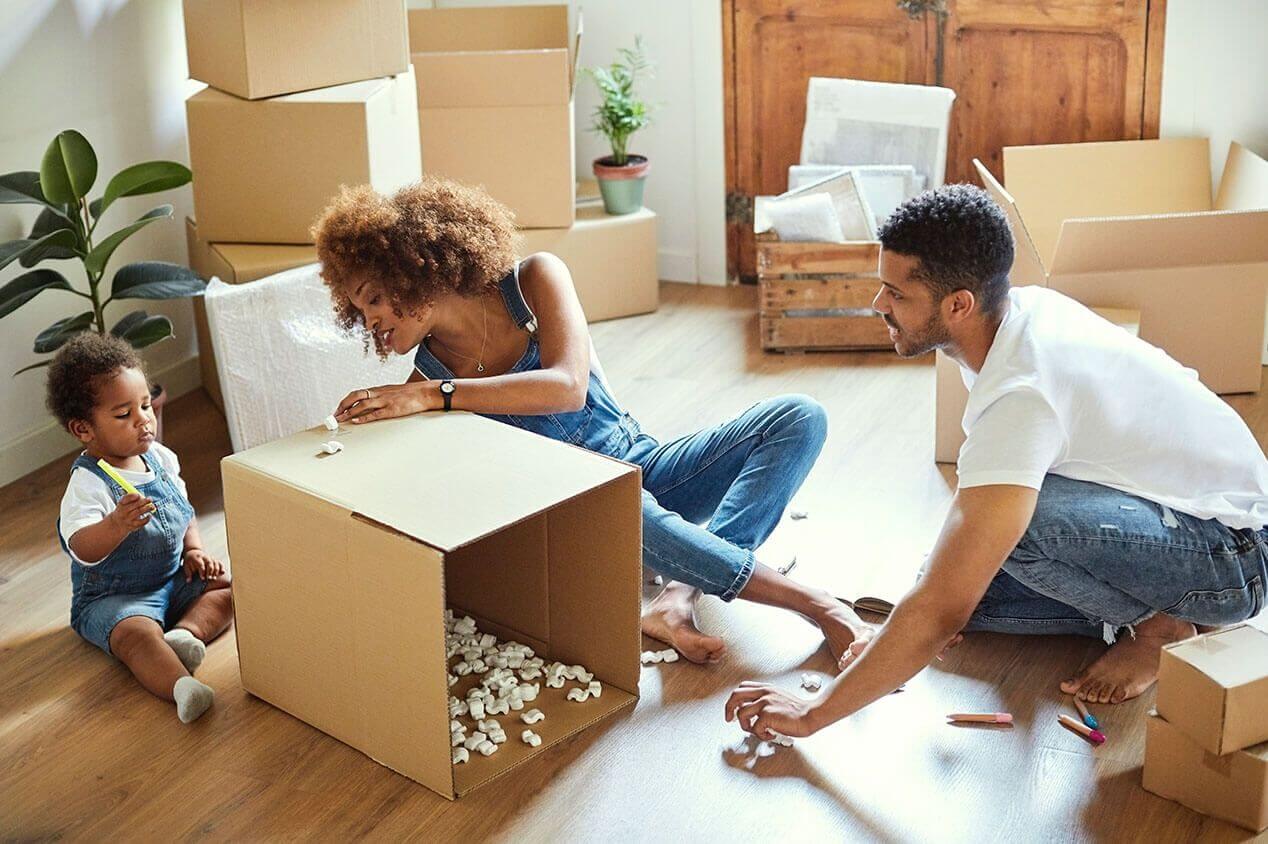 Moving out of state repeatedly finds itself on the list of the top 10 most stressful life events. With so many steps and moving pieces involved with an out-of-state move, it's the ideal time to become your most organized self. When you have a realistic budget and timeline, plus a detailed list of action items, you can't lose.
We created a moving out of state checklist to help you leave your old home on a good note and prepare for an exciting next chapter. Having a printed checklist on hand to complement your online organization is essential, especially when you're interviewing reputable moving companies. Below is a detailed list of the top 20 things to consider prior to moving day.
On This Page:
How To Move Out of State: 20 Tips to Make It Easy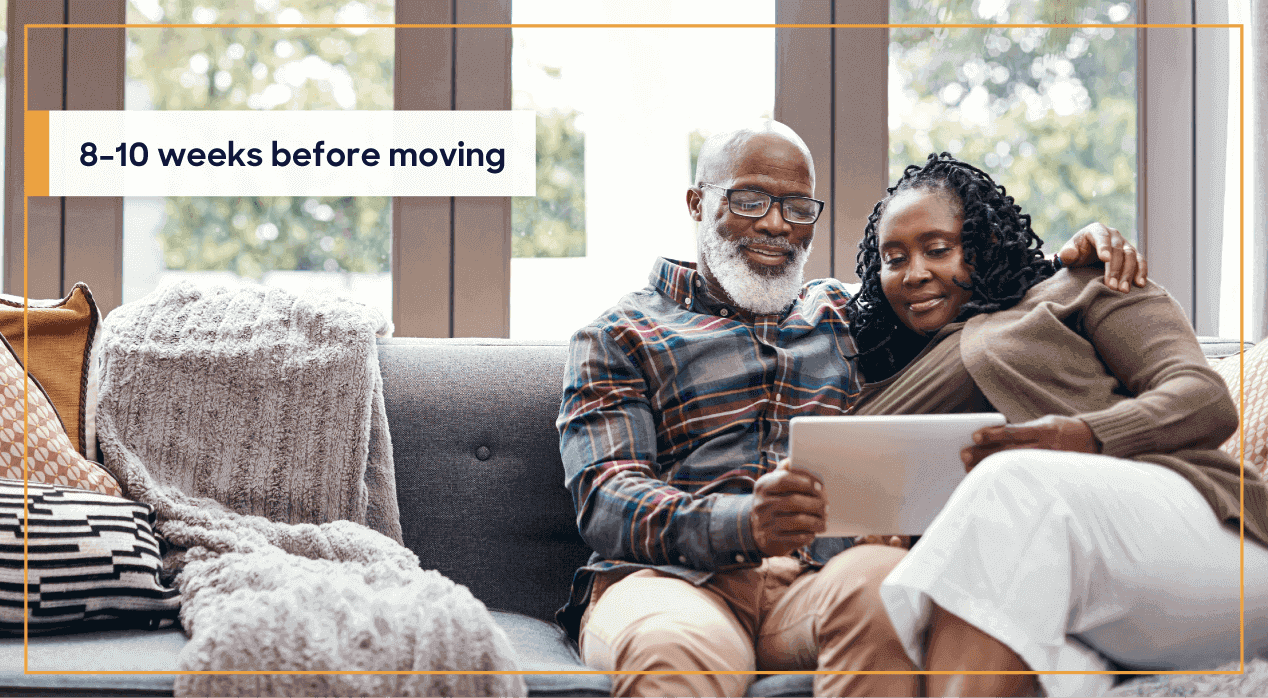 1. Plan Your Target Budget
Planning an interstate move that runs smoothly requires careful budgeting, and will likely involve a large investment up front. While moving long distances costs $4,000 to $10,000 or more, on average, local moves average less at $700 to $5,000. Your total budget will depend on the size of the load, what you're taking and how far you need to go.
2. Schedule the Right Moving Company
Moving services are tasked with one of the most critical aspects of your move— so do your research when hiring. Many companies will send a consultant to your house to help you gauge the cost and details of your trip. They should evaluate the size of the truck you'll need, estimate the total weight for the load and talk to you about your insurance options.
3. Create a Timeline for Your Moving Schedule
Advance planning can help your long-distance move go smoothly. An estimated timeline helps coordinate time frames for rentals, deliveries, arrival times and more. Making a spreadsheet, or using a physical moving checklist, can help keep everything organized.
4. Make a Detailed Plan B for Your Schedule
When it comes to moving, even the best laid plans, including your move-in date, can change at the last minute. It always helps to be prepared for changes in advance. For example, you can hire movers with flexible price estimates that won't penalize you if you have to change key details of on short notice.
5. Start the Purging and Cleaning Process
It's a good idea to start purging unwanted clothing and items at least two months before your move. This will help you avoid a stressful rush to make donations, host a garage sale or go through old belongings right before your moving date. You may also want to consider hiring professional move-out cleaners in your area to help you prepare for the big transition.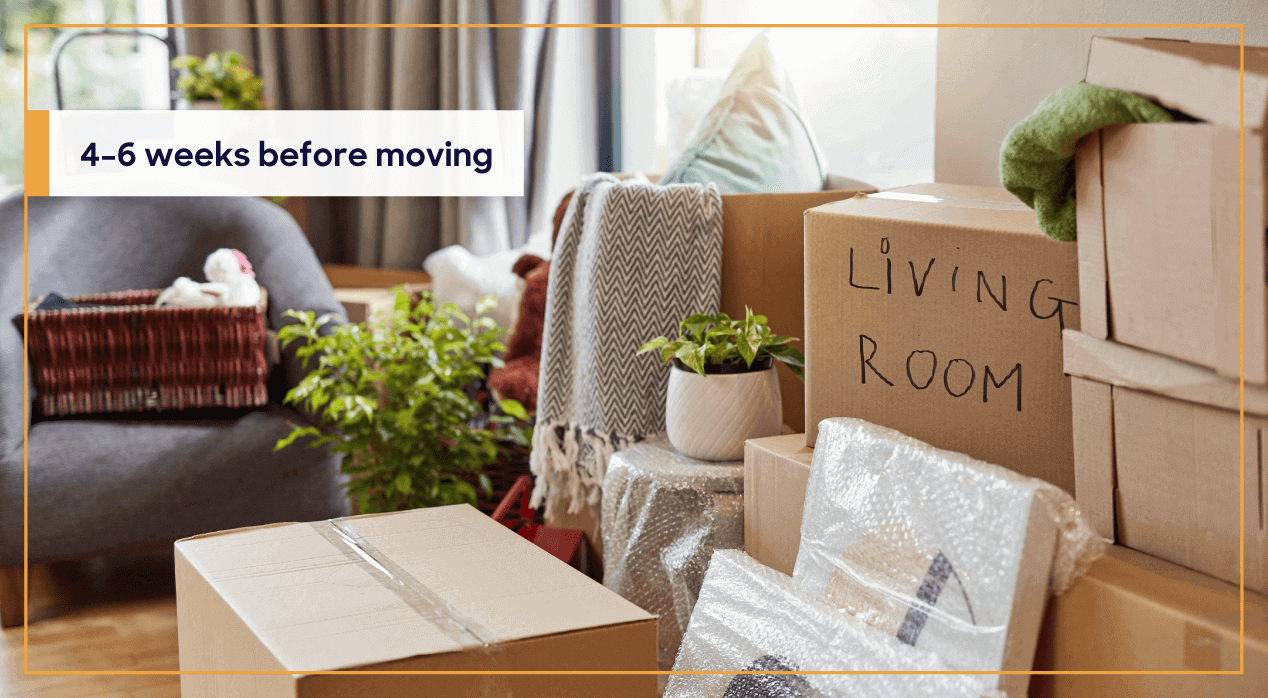 6. Take Inventory for your Packing Plan
Before you pack, create a home inventory. Label boxes with their contents and specify which room they're assigned to — color coding each room and its respective box is key. Not only is it helpful for unpacking, but also for insurance purposes.
Be sure to order packing supplies and/or collect boxes as soon as you can. Nonessential items you can start packing far in advance include:
Seasonal clothes
Decorations
Photos
Memorabilia
At this phase of your move, the cost of hiring a professional organizer to help with the packing process can be worth every penny.
7. Organize Your Housekeeping Paperwork
Gather and organize key documents in one place. For example, if you have children who are students, you may need to request their school transcripts. You might also want to gather official medical records from doctors and other healthcare providers at least six weeks before your move. The organizing process will take time, so start early.
8. Claim Legal Residency in Your New State
Establishing legal residency, or domicile, in your new home state is important to avoid paying taxes in more than one state at the same time. Starting the process prior to your move allows you to avoid fines and other legal issues, too. Visit your state's official website for more information.
Ready to start your
long-distance move

?Find Pros
9. Change Your Mailing Address and Forward Your Mail
The process of forwarding your mail through the U.S. Postal Service is easy, but you still want to complete this task a week or two in advance. Keep in mind that you can do this online and the process costs just one dollar.
You can also sign up for a service, USPS Informed Delivery, which will send you pictures of your mail to ensure you don't miss any important documents or packages.
This is also a good time to audit the list of accounts associated with your former address (such as Amazon and your bank account) and update them accordingly.
10. Request Time Off from Work and/or School
Moving out of state will require your full energy and attention. If you need to request time away from school or work, be sure to do so in advance.
If you're moving for a job, there's a chance your company will provide relocation assistance. Some companies offer reimbursement on lease termination fees, temporary housing and moving company fees.
11. Cancel Utilities and Set Up New Services
Cancel your current utilities and plan for utilities at your new house about two weeks before moving. Don't forget to contact your current internet, electricity and cable companies individually.
Since you're relocating to a new state, you need a plan for activating utilities in a timely fashion. Ask your realtor, future landlord or another relevant point person to find local information for setting up water, gas, electric and phone service.
12. Apply for a New Driver's License and Register Your Car
It's important to figure out the details of getting a new driver's license and registering your vehicle in a new state. There's usually a time limit to apply for your new driver's license, so double check your new state's laws. Registering your vehicle and updating your insurance policy must also be priorities for legal and safety reasons.
13. Verify and Transfer Your Pet's Records
It's important to request copies of vet records and get any necessary pet medication before your move. Also, don't forget to update their collar and other ID tags. Wherever you're moving, be sure to verify pet registration, microchip and ownership laws. Pet laws vary, but the police can require proof of pet registration and vaccination records in some states. Without proof, you may be subject to fees.
14. Update Your Lenders, Insurers and Voter Registration
It's not always an enjoyable process, but you'll need to change your address with all lenders and insurers, including:
Student loan lenders
Auto lender
Car insurer
Renters or homeowners insurance
It's also a good idea to update your voter registration during this process.
15. Make Any Final Minor Repairs
Complete a final inspection and walk-through of your entire home to make sure
everything is in working condition. If there are any glaring but minor issues that are fixable with a toolkit, take care of them. If you're not confident you can make a last-minute repair, hire a handyman. This will mitigate future complaints or problems with your old home after you move.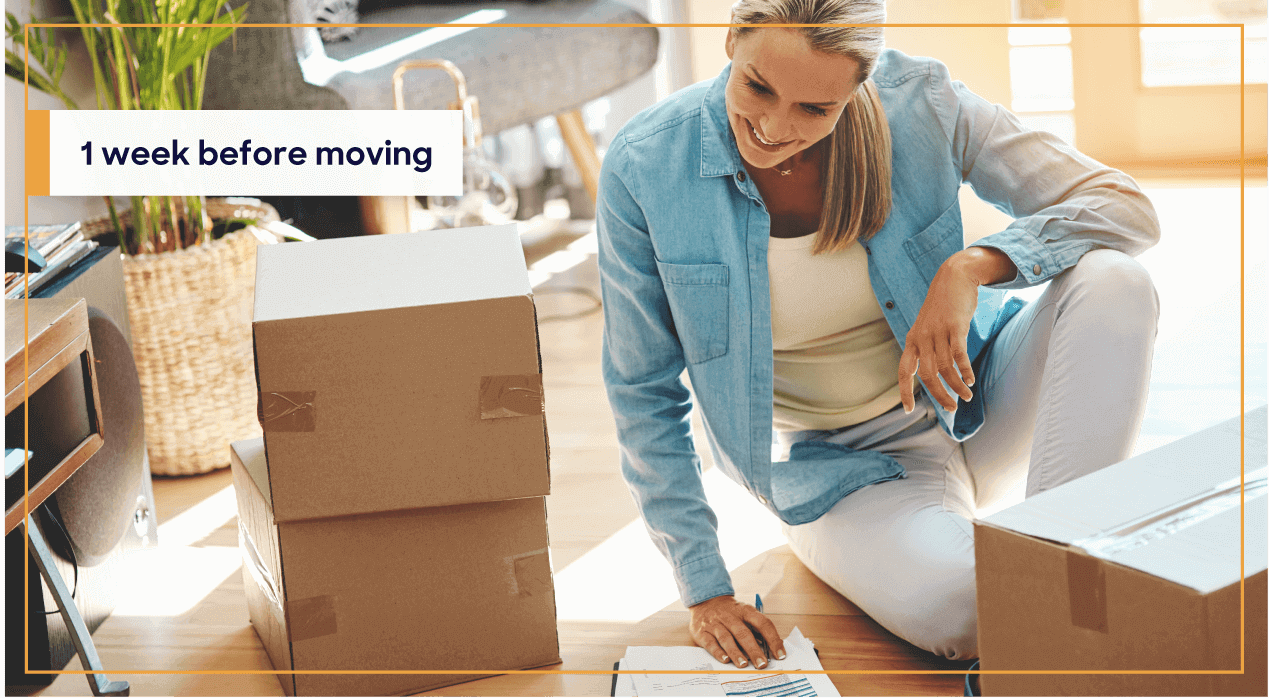 16. Do a Final Inventory Check and Confirm Moving Details
When you're only a week from your moving date, it's crucial to check that nothing slipped through the cracks over the course of the long planning period.
Double check your labeled boxes and make sure you have photographic proof of your inventory.
Keep important documents and identification cards in one easily-accessible bag that you keep close to you during the move.
Call and/or email every company involved in helping you move to confirm that everything is on track.
17. Pack Your Remaining Essential Items
At this point, the vast majority of your items should be packed, and you should only be left with your daily essentials and several outfits. Keep your go-to belongings in easily identifiable suitcases. This way, you won't be digging through boxes for a toothbrush, fresh socks, towels, sheets or a pillow. Consider keeping important items like jewelry, birth certificates, car titles and prescriptions close to you during the move to avoid them getting lost in transport.
18. Finalize Transportation Details
It's important to finalize your own means of transportation in addition to confirming your moving company's schedule. Whether you're renting a U-haul, taking your own vehicle or catching a flight, it's smart to ensure that you, your family and your pets will arrive in time to receive your belongings.
This is also a good time to confirm whether you're paying your moving company to help you unpack. You may need to proactively find and schedule local furniture movers in the area where you're moving to be prepared.
19. Complete Laundry and Deep Cleaning
Take care of all the laundry and clean out the fridge right before you leave. It's best to wait to do your final deep-clean as close to your move-out date as possible. Consider investing in the cost of a professional deep cleaning to make sure you don't receive any complaints from new owners or renters.
20. Notify Your Neighbors
If you haven't already, you should let your neighbors know that you're moving about a week before you leave. You might also want to prepare some fun announcement cards to send around your new neighborhood. Check out our free customizable and printable announcement cards below.
By having a go-to list, you'll be able to stay organized during the moving process. Plus, by having your lists and spreadsheets updated at least two months in advance, you'll be primed for a successful moving process. We've distilled this master list into an easy print-out so you can have a physical reminder of all your moving to-dos. Check out the free list below.
It's exciting to turn over a new leaf during an interstate move, but keeping your to-do list straight requires a thorough moving out of state checklist. The best thing you can do when tackling a higher risk move across state lines is to stay organized. If you're wondering how to find a reasonably priced and trustworthy moving company near you, HomeAdvisor can help.
Ready to start your
long-distance move

?Find Pros
No Comments Yet