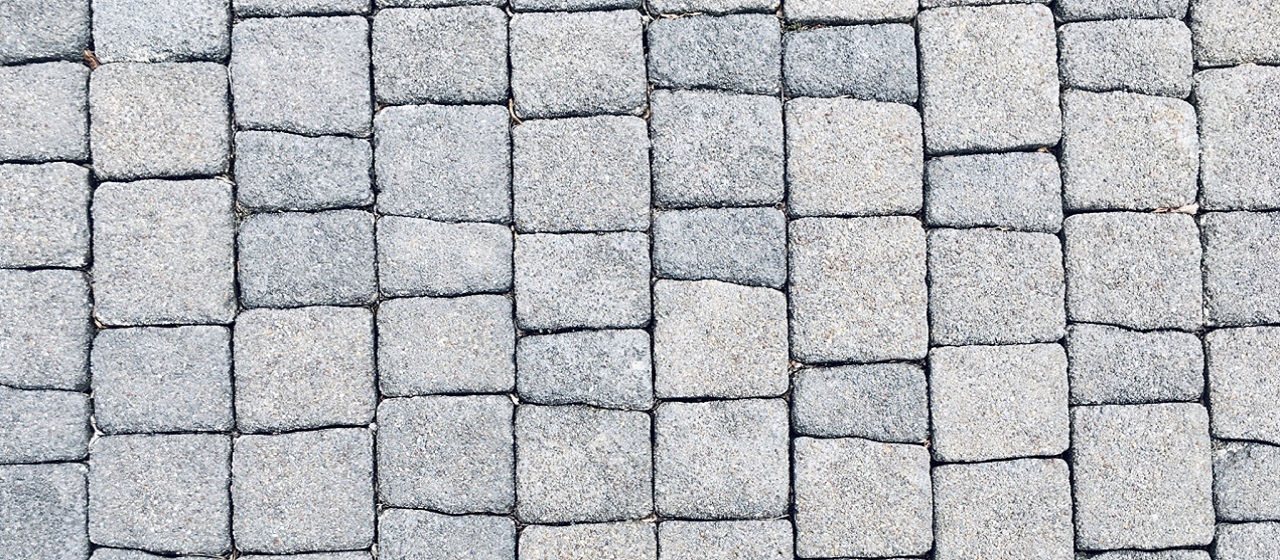 nutthaphol/ iStock / Getty Images Plus via Getty Images
Dani Bazelkova/ Moment via Getty Images
If you're thinking of installing a new patio, pool deck or driveway, you might be curious what the differences are between stamped concrete versus pavers. The type of material you choose will be based on your budget, usage and the overall look you're hoping to achieve. Learn the average cost, features and lifespan of stamped concrete, pavers and more.
On This Page
Ready to start your driveway or deck installation?
What's the Difference Between Pavers and Stamped Concrete?
This guide is going to break down two essential options for creating a flat surface outdoors: pavers and concrete. Pavers, simply, are separate pieces that can be arranged to create a unique space since they come in many colors and patterns.
Concrete isn't as aesthetically pleasing as pavers, but homeowners looking for a style upgrade might choose stamped concrete, which has a textured look. While often used interchangeably, concrete and cement are different materials. Cement is a major ingredient in concrete, not the finished mixture.
Types of Concrete and Their Costs
You've made the decision to use concrete for your patio, driveway, or pool deck. Now, it's time to assess which type of concrete you'll be using for this project. Here are two of the most common types of concrete used for outdoor projects.
Concrete Slabs
A slab of concrete, otherwise known as poured concrete, is poured onto your driveway, deck, patio or other outdoor surface. It's about 4 inches thick, making it incredibly durable. Concrete slabs are a popular choice if you're looking for low cost of material ($6 per square foot including labor) with minimal maintenance.
Stamped Concrete
This form of concrete is applied in the same way as slab concrete, but it's finished differently. Stamped concrete is finished to give it a textured look. The finished product of stamped concrete can look like wood or flagstone, making it a pricier option (between $8 and $12 per square foot including labor), but worth considering as it expands your design options.
Types of Pavers and Their Costs
Pavers or paving stones will always be a popular choice for outdoor design projects. Pavers are distinguished by their ability to make unique layouts. Here are the most common types of pavers on the market.
Stone Pavers
A popular choice for decks and patios, pavers are individual tiles that can be arranged to create a uniform surface. They are popular for their price ($1 to $14 per square foot) and for the breadth of design options they offer.
Concrete Pavers
These are made using concrete mixed with other materials to create a paver-type look. They cost $4 to 6 per square foot. Before being installed, they are often topped with a sealant since concrete itself is rather porous and you want the paver to be in place for a long time.
Interlocking Pavers
These pavers are a popular choice with DIYers because they are easy to install and don't require the use of mortar. That said, because they interlock, they are more expensive ($8 to $15 per square foot) but they also create a much more structured look than traditional pavers.
Other Types of Paving Stones
These include brick pavers, clay pavers, Travertine, flagstone, cobblestone, bluestone, porcelain and marble. Prices vary dramatically depending on the stone selected.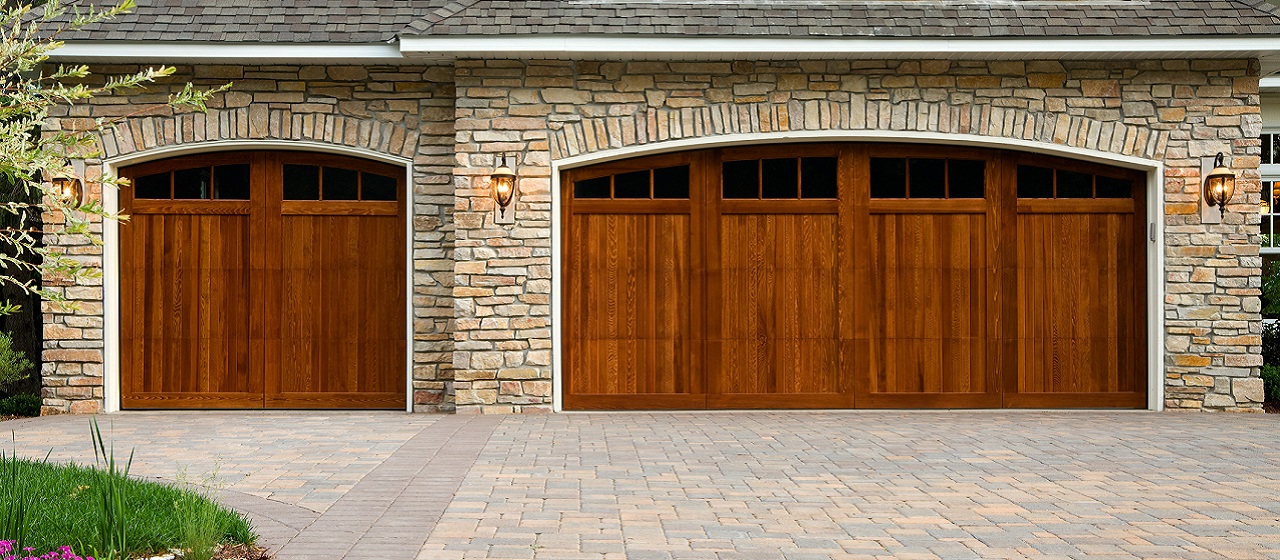 jimkruger / E+ via Getty Images
Pavers vs. Concrete: Which Is More Attractive?
Now that you're familiar with the basic differences between different types of pavers and concrete, it's time to compare them to help inform our decision. Let's start with how they look:
Good for Surfaces: Concrete
While it is durable and affordable, slab concrete is not known for its pretty face. Poured concrete is uniform and gray in its coloring.
Best for Texture: Stamped Concrete
While stamped concrete is gray when poured, it is finished to give it texture (the aforementioned stamping), though color options here still do remain on the limited side. You won't have as many style options with stamped concrete, but it is the most comparable concrete option to pavers.
Ready to start your driveway or deck installation?
Most Attractive: Pavers
This is material of choice for designers. Pavers come in all sorts of different colors and shapes and can be arranged however you like, creating a truly unique and personalized feel to a space.
Pavers vs. Concrete: Which Is Better for Your Home?
Pavers and concrete, whether you chose stone or stamped, are both designed to withstand conditions outdoors. But how do they stand up over time and in extreme conditions?
Most Durable: Pavers
Concrete is durable, but pavers can take up to four times the amount of weight that concrete can handle.
Most Slip Resistance: Pavers
While concrete can be treated with different products to make it more slip resistant, pavers naturally already have more texture to them and help prevent slipping.
Longest Lifespan: Tie
Pavers can last up to 50 years, in part because individual tiles are easy to replace with minimal dint to the wallet. Slab and stamped concrete can last as long as 25 years.
Best in Extreme Temperatures: Concrete
Pavers can handle both heat and cold, depending on the type of material you use. Slate is a popular choice in colder climates. However, concrete takes the prize as it can easily withstand freezing temps with the right sealant.
Best Choice Overall for Patio: Pavers
While both options have their pros and cons, your patio is going to see the most foot action of any of your outdoor spaces. Pavers are designed to handle more foot traffic than concrete which, while durable, can eventually crack with time and overuse.
Best Choice Overall for Driveway: Neither
The assessment for which material is the 'best' for your driveway is a bit of a tricky one. That's because, while both are often used for this purpose, asphalt is better rated for the task. Asphalt is designed to handle extreme heat and extreme cold and should last about 20 years.
But between concrete and pavers, go for driveway pavers, which can handle more weight than concrete—but expect them to pay as much as $10,000-$20,000 when all is said and done. Asphalt driveways cost $1,200-$2,800 and while they need to be replaced every 20 years, are designed to handle extreme heat and extreme cold.
Best Choice Overall for Pool: Tie
Slab and stamped concrete and pavers both have qualities that make them equally good for the pool area. You'll pay $12 to $20 per square foot for stamped concrete, and $3 to $40 for tiles by the pool. Both stand up well to water, with tiles again giving you more options for design.
Ready to start your driveway or deck installation?
No Comments Yet