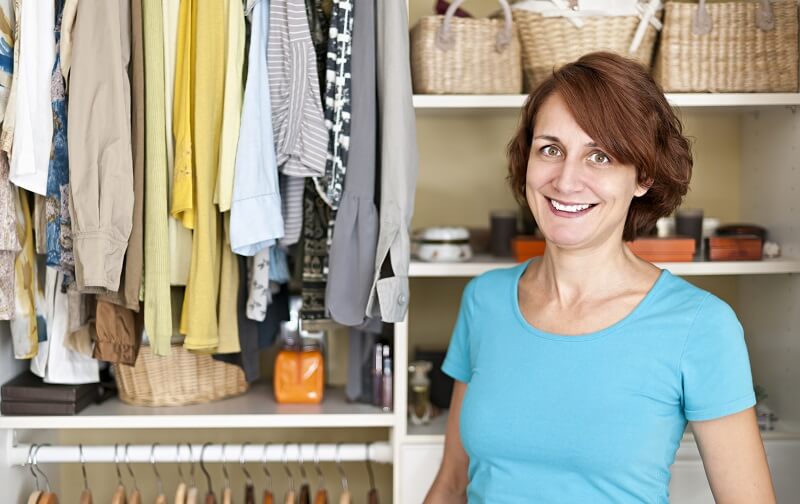 Whether hiring a self-employed professional organizer or company specializing in organization, you'll want to make sure they have a valid business license, liability insurance and a surety bond. A Certified Professional Organizer will have at least 1,500 hours of experience and brings more credibility to the job. Always make sure the pro you hire is willing to tackle the job at hand. Find a fully-vetted professional organizer by visiting HomeAdvisor today.
On This Page:
Qualifications of a Professional Organizer
Professional organizers are not required to have any specific licensing or certifications to do their jobs, but that doesn't mean you should hire just anyone who claims to work in the industry. Whether you hire a self-employed individual or a large organization company, you'll want to make sure they have a license to conduct business in your location. As with anyone who completes work in your home, you'll also want to make sure they have liability insurance and a surety bond in case anything goes wrong.
Ideally, a professional organizer will become a Certified Professional Organizer once they have some experience. This certification is offered by the National Association of Productivity and Organizing Professionals (NAPO), and it requires the organizer to have a high school diploma, at least 1,500 hours of paid work, a commitment to the Code of Ethics for Certified Professional Organizer and completion of a 125-question exam.
NAPO also offers courses for professional organizers, as well as the following specialist certificates:
Life Transitions
Household Management
Residential Organizing
Workplace Productivity
Brain-Based Conditions
Team Productivity
When you hire a Certified Professional Organizer, you know you are hiring someone with experience and credibility. If your organizational needs fall under one of these categories, consider seeking someone with a specialist certification. Always ask for two or three references before hiring a professional organizer.
Some states may have unique requirements for certain types of professionals. Be sure to check HomeAdvisor's Contractor Licensing Requirement page to find out about your state. You can also learn about our extensive screening process and how a professional becomes part of the HomeAdvisor network.
Services Professional Organizers Offer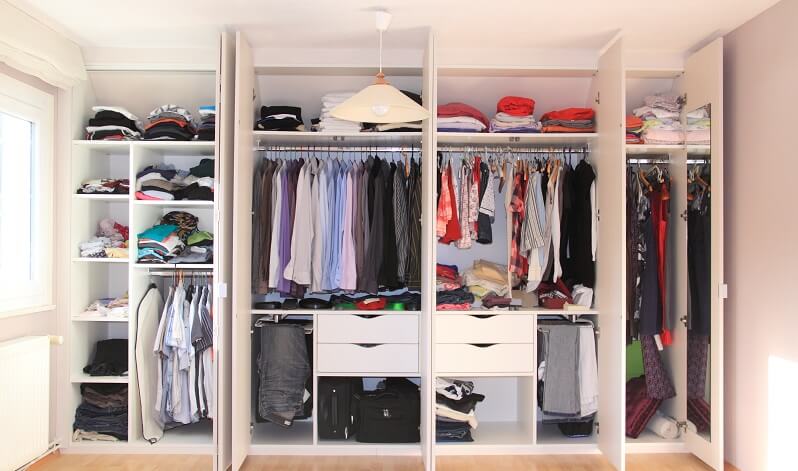 There are many misconceptions about what a professional organizer can do for you. Some people assume they handle closet organization, but that's only one aspect of their job. Depending on their area of expertise, they may help with:
Organizing a specific room, like your kitchen, playroom, pantry or home office
Organizing drawers and cabinets
Organizing your garage, basement or attic
Downsizing homes and estates
Decluttering
Packing and unpacking for a move
Merging households
Clearing up hoarding situations
Organizing a specific item, like a collection of memorabilia, paperwork or photos
Getting your digital life organized
Teaching you how to organize your house
Questions to Ask Professional Organizers
What Are Your Areas of Expertise?
Not all professional organizers work on certain jobs. For example, someone who focuses on closets may not be willing to organize your basement or garage. Make sure the professional you hire has experience in the area you want to organize. It helps to make a list of what you want from the organizer before you talk to them, so you can make sure you're on the same page.
What Is Included in Your Fee?
Preparing a list of what you need before you interview a professional can also help them provide you with an estimate for your organization job. But make sure there are no hidden costs. Some may charge you to dispose of or recycle unwanted items. Some may require you to pay for materials like baskets and bins needed to complete the job.
How Long Will the Project Take?
If you need the job completed within a specific time frame—maybe you're selling your home or an elderly parent is moving in with you—make sure the professional organizer you choose can commit to that goal.
How to Use HomeAdvisor to Find a Professional Organizer
Making sure you choose a high-quality, fully-vetted professional can be overwhelming, but with HomeAdvisor's digital tools, we take all of the guesswork out of it. If you're just starting your search, our Top-Rated Pros Near Me Page is the best place to start. You enter your zip code and answer some questions about your needs, and we'll match you to professionals so you can start contacting them right away.
If you know what you want, skip that and head straight to our LiveDirectory of Pros. Search ratings and reviews by city or by the type of job. If you know exactly what you want and how much you want to pay, try our FixedPrice Services page. You book the professional you like, and they can get started on your projects as soon as possible.
No Comments Yet