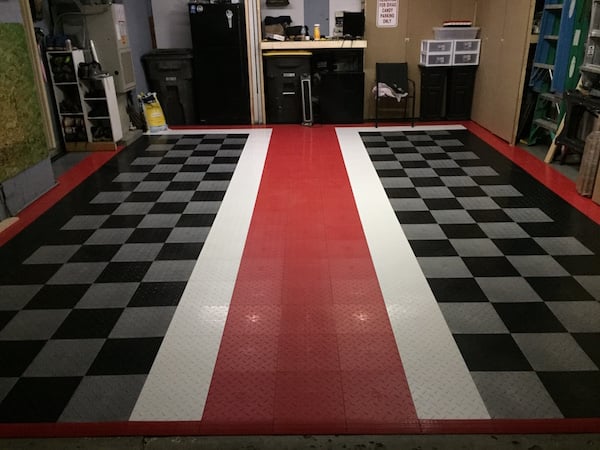 For years now, rubber flooring has been common in commercial settings such as gyms, hospitals, and even busses. But did you ever think of putting a rubber floor into your house? Some homeowners are doing just that, and are finding, in addition to being resilient, their rubber flooring is a solid choice as well.
Where It's Popping Up
Rubber flooring is being used in a few different areas of the home where safety is as much of a concern as durability. Aside from being a great choice for an exercise room or home gym floor, people are beginning to notice that its slip resistant qualities and easy maintenance make it ideal for a children's playroom. Some types of rubber floors are designed to be watertight, making it a good covering for outdoor patios and decks. Rubber floor mats are also common on stair cases, especially if they are outdoors.
Benefits of Rubber Flooring
Rubber floors are not only tough and meant for heavy traffic, but are very good for impact absorption. They have long been used in hospitals to ease the stress placed on the feet and legs of those who work there.
One of the most slip resistant materials available, outdoor rubber floors are often used beside pools and water fountains as a safety measure. They can exceed the minimum standard "coefficient of friction" (basically, how much slippage is allowed) by more than 80%.
Installing rubber flooring provides a certain amount of sound as well as impact absorption. This is a particular benefit in play areas, home gym rooms, and other places where loud noise is a factor.
Some, but not all, rubber floors are treated to decrease static electricity buildup. They can also be installed underneath wood or tile floors for additional comfort, insulation, and sound absorption. One thing to watch out for: some types of rubber flooring are meant for use around oils, some will be weakened by their presence. This is a big factor in kitchens and especially in garages.

Ready to start your
rubber flooring

?Find Pros
Environmental Benefits
With environmental concern at an all time high among homeowners, it is important to note that not all rubber floors are made from recycled materials; on the other hand, many are! A good percentage of rubber flooring contains post consumer recycled material (mostly from old car tires). By installing rubber floors, you are keeping these materials from ending up at a landfill. Some companies even use a "no heat" process to create the floor tiles or rolls, which reduces, air pollution.
Rubber Flooring Disadvantages
Rubber floors are a durable and safe alternative to conventional flooring, but that doesn't mean they're right for everybody. While, in the long run, they are cost effective, they require an initial investment that might be a turn off for some. Also, since we are used to seeing them in commercial settings (and especially hospitals), the appearance of these floors might not be what you as an individual are looking for.
No Comments Yet