Bathroom Vanity Installation Costs
Installing a new bathroom vanity costs $300 to $3,800, about $1,500 on average. The individual units come in two styles: premade vanities for $100 to $2,600 or custom build at $500 to $2,800. Installation runs from $200 to $1,000 per vanity.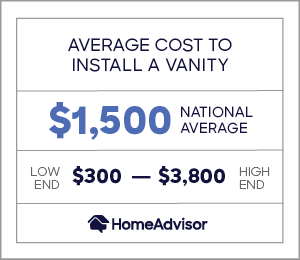 Thank you for submitting your feedback.