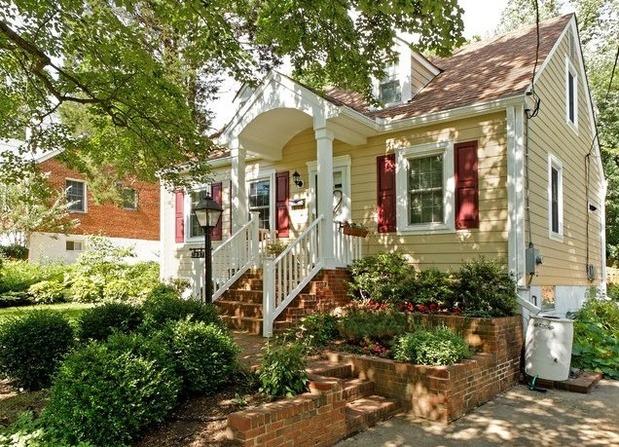 Graying heads are fueling a surge in construction of senior housing and home improvement projects across the U-S, with the latter focused on aging in place modifications. The metropolitan Denver area saw more than 2,000 age-restricted housing units added in 2014 and another 2,800 are expected in 2015.
One in nine Colorado residents is currently at least 65-years old but by 2040 that will grow to nearly one in five. During this decade alone, the number of Coloradans aged 65 or older is expected to jump 61-percent to 900,000. Denver is considered the Baby Boomer capital of the U-S with Boomers making up nearly 33-percent of the city's total population of 2.4 million.
"Because of the demand for senior housing and aging in place rehab, there are a lot of new housing companies coming online and entering the market. The danger is that a lot of these companies don't have much experience with senior living and they just see it as a gold rush or 'silver rush' if you will. A lot are inexperienced and don't really know what to provide," says Jami Mohlenkamp of OZ Architecture, a Denver-based architecture firm that specializes in designing and building senior living spaces.
According a recent AARP survey, 73-percent of people over 45 plan to retire in their current residence as opposed to a nursing home or other institution. 41-percent plan to stay in their homes until age 81 or older. So it shouldn't come as a surprise that many home rehab projects focus on accessibility. Popular age in place renovations include upgraded lighting, wider doors, the addition of elevators or chair lifts and bathrooms with grab bars and walk-in tubs.
"Walk-in tubs do present some challenges because some require the tub to be completely drained before getting out and even though they're heated that can provide some personal temperature discomfort," says Mohlenkamp. "We prefer to install showers without a threshold so that if somebody in a wheelchair moves in or someone living in the home becomes wheelchair bound, you can roll them directly into the shower."
The kitchen is another area where many age in place remodeling takes place. Cabinets and pantry areas feature pull-out drawers that provide accessibility at sitting and standing levels. "We're lowering upper shelves so that people don't have to reach as far or require a step stool to reach that higher shelf. On lower shelving, we're installing cabinets with pull out storage," says Mohlenkamp. "Under-cabinet lighting and lighting above the range and sink are among other kitchen renovations. Sinks without counters underneath allow wheelchairs easy access.
Newer homes are also being built so that everything is level, avoiding steps that were common in older homes with sunken living rooms or a drop down to the garage. This flat design means ramps for wheelchairs are never needed.
"Minimizing stairs or creating zero entry means sidewalks go right to the door without any steps," says Mohlenkamp. "We're also looking at making private garages bigger so that there's plenty of maneuvering clearances getting in and out of a vehicle."
Some aging in place contractors are also building special rooms or spaces where doctors or other medical staff come in to provide treatment. Some seniors have also turned rooms into fitness areas.
While budget is main factor when planning a renovation, it shouldn't be the only one. Experts say you should also take into consideration how long you plan on staying in the home and what your current and future potential limitations might be. You should also consult a professional contractor and get input from a caregiver when planning aging in place modifications. A CAPS or Certified Aging in Place contractor can also be helpful because they've undergone required instruction. You can find a CAPS contractor on the National Association of Home Builders website. And remember, a busy contractor is usually a good contractor. If one tells you they can start a project tomorrow, be wary.
Another important consideration is making sure the aging in place home is wired for high-speed internet to handle new technology, even though access to the Internet is unaffordable to many seniors. Studies show about four-in-ten (39%) adults ages 65 and older do not use the Internet, compared with only 3% of 18- to 29-year-olds.
The aging in place trend is driving innovation and new technology and has helped launch nearly 1,500 startups focused on senior care in just the last three years. Austin, Texas-based Aging2.0 is one of the leading global startup companies focused on creating and fostering innovation in the area of aging and senior care. It connects technology companies, designers, investors, care providers and even seniors themselves. It's hosted more than 100 events in 22 cities and 9 countries, including its annual Age Tech Expo.
"We wanted to immerse the entrepreneurs with who they're designing for because we didn't want them to have to guess what's needed or what would work," says Aging2.0 co-founder Katy Fike. "The people who are living every day either as the older adult themselves or the care provider know the needs. Our goal is to pair them with people who know how to make the solutions."
Aging 2.0 invites older adults to sit on consumer panels and evaluate ideas. It also brings entrepreneurs to senior living facilities to pitch new ideas.
"It's unbelievable to see how fast it's moved," says Aging2.0 partner Arnold Whitman who refers to the startups as "silver-tech" because they help seniors with silver hair. "Just a few years ago, no one was talking about this area and now everyone's focused on this enormous opportunity."
Other technology helping seniors are:
By 2017, experts say aging in place technology and services will become a $30 billion a year industry. And a recent survey of federal and local service providers shows nearly 70-percent now offer programs to help seniors age in place or find other alternatives to nursing homes or institutional care compared to just a third who offered such assistance in 2008.
1 Comments