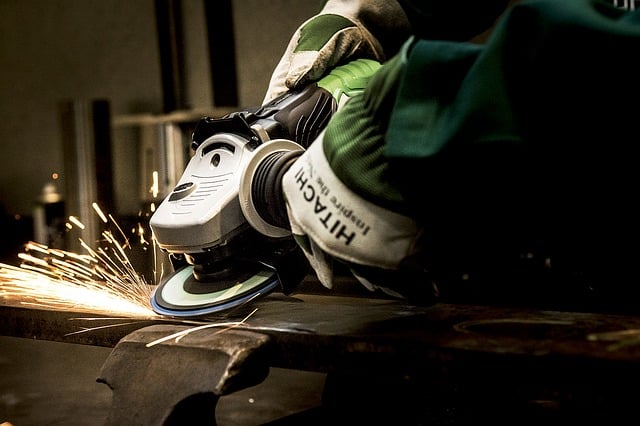 Do-It-Yourself, or "DIY," projects are a fun way to improve your home. By creating and modifying your living space, you are challenging yourself both creatively and functionally. It is very important before undertaking any type of DIY home improvement job to familiarize yourself with the safety risks associated with that project. These risks can come from the use of tools, your choice of clothing and protective gear, and the precautions you take to prevent personal injuries.
Proper Use of Hand Tools
Hand tools are very useful in situations which prohibit the use of power tools. These situations include working on areas too small for a power tool to fit properly, such as an indented screw hole, non-ventilated rooms which prohibit the use of gas-powered tools, and rooms with no available electricity. Hand tools must be inspected regularly for damages or defects, and used only for their intended purpose. Misuse of a hand-tool can cause injury to the user. This being the case, you should always research proper usage of tools before attempting to use them. Preventative measures are essential when operating both hand and power tools. When using sharp tools, you should always be aware of any other workers in the room and potential trip hazards, such as loose wires or building material on the ground. Keeping all blades sharp and rust-free eliminates many of the injury risks often associated with bladed tools.
Proper Use of Power Tools
There is a wide variety of power tools available for purchase and home use. Power tools can be powered by gasoline, batteries, electricity, compressed air, hydraulic fluids, and even gunpowder. Each type of power comes with a different type of associated risk. Gasoline is extremely flammable, and should therefore be kept away from any open flame or source of heat. Battery-powered tools can shock the user, and can leak battery acid if dropped or abused. Electric tools are connected to power outlets, and therefore harness a great deal of electricity, which could cause severe electrocution if used improperly, damaged either on the wire or the body of the tool, or submerged in water. Each type of power tool is unique, and should be used with caution. Before using a power tool, know how to use its built-in safety features.
Choosing the Right Clothing
Your choice of clothing is very important when improving the home. Loose-fitting articles and jewelry have the potential to be snagged on sharp objects and moving parts. This could result in the clothing or jewelry being destroyed, or, more importantly, severe injury to the wearer. In order to prevent this issue, the clothing you wear while working should be tight-fitting with nothing hanging from your person. Clothing is inherently flammable, so great caution should be taken when working near an open flame or source of heat. When working with chemicals, it is very important to make sure your clothing is free from holes or openings in order to prevent chemicals from coming into contact with your skin.
Use of Personal Protective Equipment (PPE)
Every DIY project and every tool has a different type of associated risk. In order to be fully prepared for these risks, it is important to make sure you have the right protective gear. This gear includes, but is certainly not limited to, items such as safety goggles, welding masks, cutting gloves, safety harnesses, and steel-toe work boots. Be sure to research the safety gear associated with the tools and methods you are using in your DIY project. Preventative measures should always be taken when working with chemicals. Gloves should be worn without exception, as your hands could potentially come into contact with hazardous chemicals. Even prescription eyewear falls under the category of Personal Protective Equipment, as it decreases the chance of occupational hazards and fallacies. Always wear your prescribed glasses or contacts when working on your home.
Other Considerations
Many older homes were built using lead paint and piping. Lead is extremely toxic to the human body, and should therefore be approached very carefully. Consider hiring a professional for lead removal, rather than attempting to remove it yourself, despite the fact that you may have proper safety gear. Asbestos are a known carcinogen and are also an issue when remodeling or working on your home. Though asbestos are harmless unless disturbed, a DIY project may release harmful substances from surfaces which contain asbestos. A professional should be consulted when dealing with asbestos, as they are properly trained to safely handle toxic materials. A fire extinguisher should always be kept within reach when improving the home, as there are several fire hazards present. Fire safety risks can stem from electrical work, welding, and grease or chemicals coming into contact with heat or open flames. When working with heavier items, be sure to utilize proper lifting techniques in order to protect your muscles and joints.
No Comments Yet