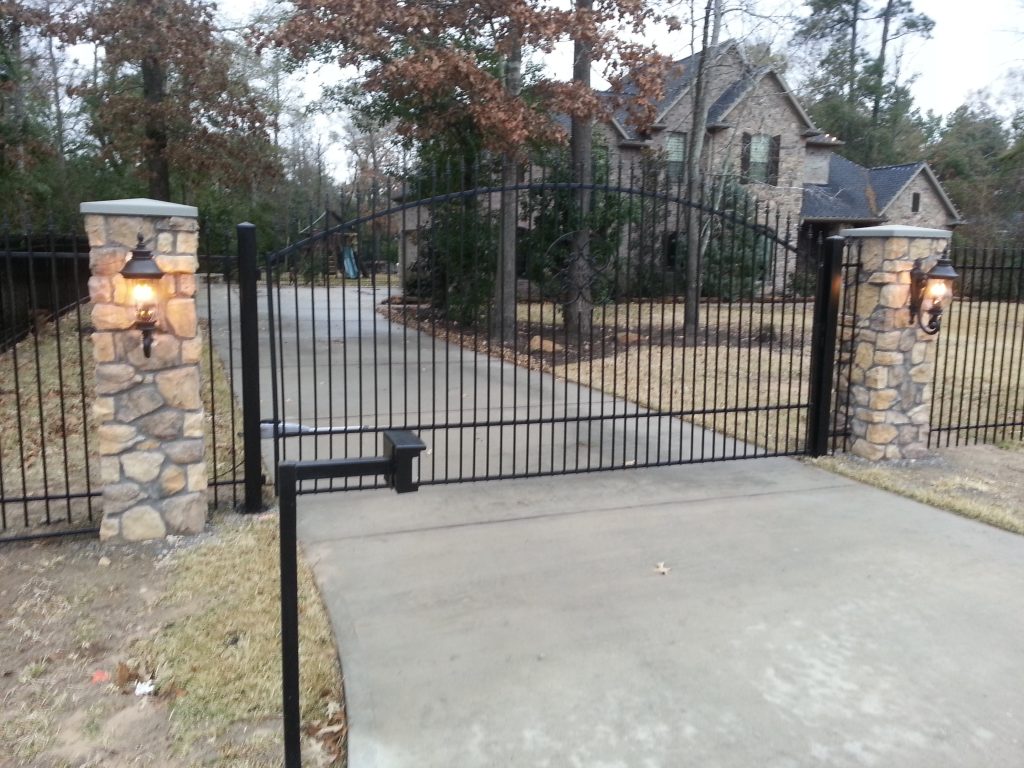 Home security is essential to keeping your house and family safe from crime. While it may seem like a daunting task, there are some simple steps you can take to protect your home and family — whether as DIY projects or hiring professionals — keeping everyone safe and secure. When people think of home security, they normally think of simply securing their house, but home security encompasses much more than that. Once you ensure that your home is physically secure, you also need to think about baby proofing (if you have a little one), safety for any seniors living in your home, internet security, and more. The following resources will give you a better understanding of how to properly secure your home and keep all your loved ones safe.
This is a great site to get started in learning more about home fire safety and how you can prepare and educate yourself on preventing accidental fires.
Home Safety: Other Useful Links
Here is a site dedicated to preventing injuries in the home. There are many links that lead to information on all the different types of accidents that can happen in the home.
Learn about home safety through these top links covering fire, child, workplace, senior, product, and electrical safety.
You will find here a great guide to safety in all areas of life; work, driving, school, and work.
Website Links and Crime Prevention Tips
A great site that provides links about sexual predators, missing children, and tips on when to call 9-1-1 and get help.

Baby Home Safety
Here is list of sites to learn more about keeping baby safe. It covers car seat safety, strollers, home safety, and deadly poisons.
Learn about preventing falls and injuries on the job site.
Here are ten links that will help educate you about mold, carbon monoxide, radar asbestos, and protecting your children in your home.
Educate yourself about fire, stranger, internet, and home safety through this great source of links.
Tips to Keep Your Home Safe during the Holidays
This is an article that lists great advice on protecting your home while you are away on vacation. Locking your doors, stopping the mail, and having a neighbor check on your house are a few great tips.
Keeping Your Child Safe Online
Goes over the dangers of the online the world and tips and advice to protect your children.
Keeping Your Family Safe during the Holidays
This is an excellent article covering safety tips during the holiday season. It talks about home fire safety, slips, falls, and traveling safely.
House Safety during the Winter Months
Staying warm in the winter is a necessity but it is also important to heat your home safely. This article covers how to heat you house and back-up ideas for if the power goes out.
This is a site full of several resources. It outlines the basics steps in keeping your information safe and has links for each category.
This article covers the importance of keeping foods at safe temperatures. Most food poisoning is caused when food is not stored properly and heated or cooled to the right degree.
Keeping Christmas Trees Fresh and Safe
Christmas trees are a beautiful part of the holiday season and knowing how to take care of them can make them last longer. Although Christmas trees rarely catch on fire, it is smart to know home fire safety tips on preventing the rare occasion that they do.
This article offers excellent home safety tips on finding where lead is, how to get rid of it and protect your family from it.

Here is an article that covers what to do with all those important documents and where the best places are to keep them safe.
Home safety is more than just protecting a house; it is about protecting your family in any event. This article covers why it is so important to keep records and what those records should be.
Mold can be extremely dangerous to your health. This page covers what mold is, how it gets into a home and how to get rid of it.
Home safety means keeping your home safe for your children, even while you are sleeping.
This website covers moisture in the home and how important it is to have clean indoor air.
The Guide to Safe Web Browsing
The purpose of this article is to educate people on the basics of surfing the web. It covers password protection, anti-viral programs and using the firewall.
Best Way to Secure Your Computer
On this page it gives three ways to protect your computer, ideas on avoiding any possible threats to your computer, and making your home network secure.
Read about how to protect your information by carrying less with you, avoiding impersonators, and having strong passwords.
This is a great place to find everything you need to know about keeping safe while doing almost anything; walking, riding the elevator, working out at the gym, driving, or riding a bike.
Read a variety of crime prevention tips and how to not allow opportunities for theft.
Learn about keeping yourself safe by always being alert, aware, awake, and never alone in unsafe places.
This article covers how to protect your office like never giving out the keys and keeping them safe.
This article offers crime prevention tips to help you avoid crime and eliminate the opportunity for it to happen to you.
Read about what to do if you are attacked and other crime prevention tips, like staying alert and trusting your instincts.
Prevent and Treat Home Accidents
This is a positive article on how most home accidents can be prevented if steps are taken to limit any risks or dangers in the house.
Safety Tips for Babies and Toddlers

Here is a great place to learn more about keeping your children safe by checking for hazards in the crib, stairs, windows, blinds, kitchen, cleaning supplies and all around the home.
This article focuses on the hard facts of how serious drowning is and how it is the leading cause of death for infants. It goes over ways to keep your children safe in water and from water.
Learn about how dangerous water can be and the importance of teaching your children at a young age how to be around it safely and how to swim.
An entire site dedicated to educating people on water safety and the prevention of accidental drowning.
Home Security and Burglary Prevention
Here is an article talking about protecting your home starting with having strong doors at every entrance, motion sensors and quality locks. There are also many more crime prevention tips to get your home protected.
This article goes over each area of your home that can help play a role in keeping your home secure; lighting, doors, locks, windows, fences, dogs, and alarm systems can all help protect your home is done right.
Crime and Home Security Prevention
Read about the simple home security tips that will make your home much safer by creating a place that criminals will want to avoid.
Here is an article that has several different lists to prevent drowning, injury, poisoning, choking, suffocation and burns.
Child-Proofing for the Grandparent
If protecting your adorable grandchildren is important to you, this article will help you prepare every single room in the house. It has a list under every room that you need to check to ensure that room is safe for your grandbabies.

---
1 Comments