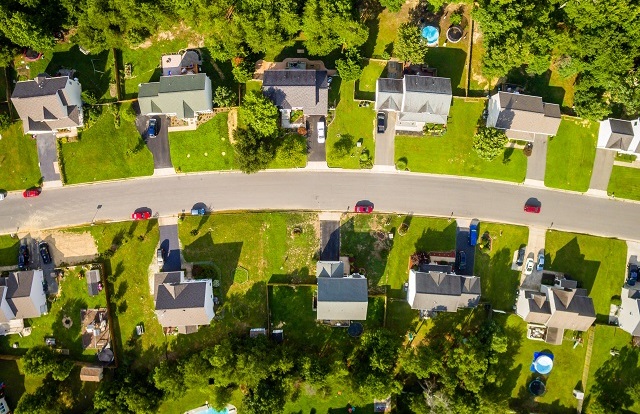 While there are plenty of ways to modify your new home, your neighborhood is going to come mostly as is. As an outsider, it's difficult to tell which communities will be a good fit for you or your family. This can get even trickier if you're shopping from a distance. Whether you're looking for an accessible, quiet street or a lively community with block parties and social events, we're here to help you find the safest, most comfortable fit for your family. In this guide, we'll help you gather the information you need, interpret it, and apply it to your search so you find the perfect neighborhood.
Online Research
At the end of this guide, you'll find a list of helpful resources. In this section, we'll tell you how to use those resources: which information to focus on and what it all means for your search.
Keep a running list of potential neighborhoods, taking notes on both the pros and cons of each so that the information is easy to reference as you look at house listings.
Start with Google
Even if you're within easy driving distance of the area you'll be moving to, you'll want to begin with some thorough online research. If you don't have any specific houses in mind yet, choose a residential address from a few different neighborhoods to use as a reference for your search.
Start with the basics. Do a search for "best (city name) neighborhoods." Naturally, the most up-to-date information will be most relevant, but past articles on the subject may shed light on how various neighborhoods have evolved.
Take this information with the proverbial grain of salt, but bear in mind that even a personal blog written by a local can bring valuable insight.
Tip: Keep your target neighborhoods somewhat broad so that you have wiggle room to shop around.
Crime Search
Next, conduct a general crime search for the city or town, and consult crime maps to look for trends. You can find government or news outlet run crime maps.
You might notice, for instance, that the east side of town has more crime overall. Don't panic if you have trouble finding an area that's devoid of any crime. Every area is going to have at least a little misconduct. Focus on finding areas with low rates of violent and property crime.
Share your research with your real estate agent, if you're working with one. A real estate agent can help find listings in your target areas, but keep in mind that by law, they can only provide limited insight into these topics.).
If you already know the specific neighborhoods you're interested in, check crime rates for not only residential areas, but nearby businesses and restaurants as well.
Find Sexual Offenders
Next is a particularly scary step, but one of the most important: finding out about the presence of sexual offenders in the area by checking at both the federal and state levels. Consider the areas where your kids might spend time as they grow: nearby parks, movie theaters, the mall, etc.
Look into the restrictions members of the registry must follow. Some states may require them to live and stay a certain distance from schools and parks. Others may have different limitations depending on their crime.
It's good to get a general sense of the "good" and "bad" areas as well as local laws when it comes to sexual offenders, but keep in mind that you'll be able to refer back to this information throughout your search, so don't let yourself get overwhelmed early on.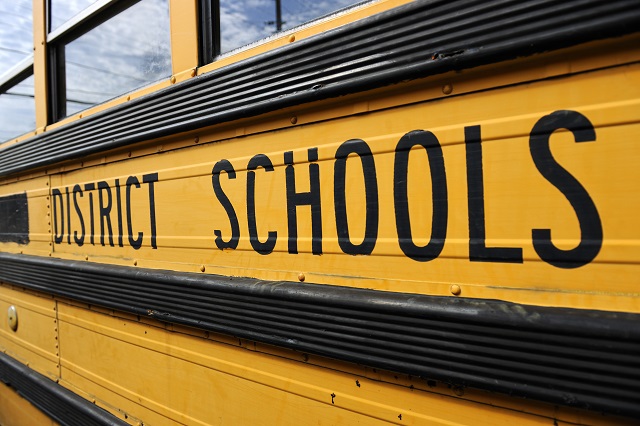 School Districts
If you don't yet have children, looking at local schools is still a good way to get acquainted with the area, and if you do have them, you're going to want to check out the school district anyway.
Here are a few things to keep in mind:
Look for high test scores, rankings, and graduation rates, as well as how those numbers have changed over time. Is the school moving in a positive direction, perhaps indicating an active parent teacher association (PTA)?
Do the schools offer extracurricular activities like clubs, scouts, and sports that allow children to connect with their classmates and neighbors?
What do the special education programs look like? Would your child(ren) receive both the individual attention they need to succeed academically as well as the opportunity to socialize with the rest of the student population?
Are local schools sufficiently accessible to students at all ability levels, including playgrounds and recreational areas?
What are people saying about the teaching staff? You'll see both positive and negative bias, so look for actual insight into what the teacher is like. Look for words like "inspire" and "passionate." Is the indication that overall, teachers truly care about the success of their students?
Do the schools have a richly diverse student population?
Do any of the schools participate in community events or host their own?
Accessibility
Accessibility information is also important to know; whether anyone in your family currently has a disability, you'll want to ensure that your children are in a community that guarantees the safety and access of all of its inhabitants.
If you're moving to a new city or state, check local government websites to find out about accessibility codes and standards for the area; there may even be some indication of which areas are most compliant.
Schools and local businesses usually have accessibility information on their websites, though you might need to reach out by phone if you have specific questions about accommodations.
Social Media
Community websites, message boards, and social media pages are also excellent sources of information. Not only can you find details on neighborhood events, you'll get a unique look at the way your potential new neighbors interact with each other.
You might notice one or two leaders taking charge of communications, or see input from a plethora of residents. Look for a sense of familiarity in their conversations, particularly if you're seeking a tightly-knit community.
Keep in mind that even if there doesn't seem to be much banter online, it's consistent communication among neighbors that will be most telling.
Take a Virtual Walk
Finally, take advantage of Google Maps. Check out the street view feature, and "take a walk" in the various neighborhoods you're considering. If you've already got a few houses in mind, use this function to "walk" to nearby schools, religious facilities, parks, and any other location you see your family visiting regularly.
Ask yourself a few questions on your virtual tour:
Are you taking mostly residential streets, or will you be crossing a lot of busy streets to get around?
What's parking in the area like — will nearby street parking bring a constant flow of traffic and strangers (potentially creating a risk if your kids want to play in the front yard)?
Are roads and sidewalks well maintained?
Checking out Google Maps ahead of a physical visit is a great place to start, especially if you're long-distance house shopping.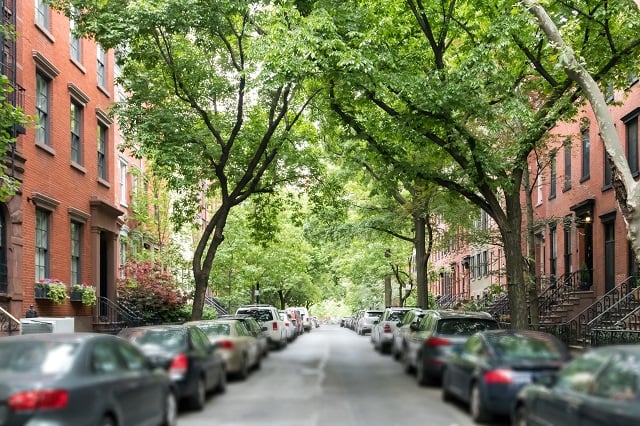 Explore the Area
To get a well-rounded perspective of a neighborhood, you'll need to make an in-person visit at some point. Ideally, you'd visit during the week at various times of day: early afternoon, evening, and nighttime. There are key elements to look for (both positive and negative) during each trip, so keep these checklists handy:
Early Afternoon Visit
It's important to see what a potential neighborhood is like during the day, so choose a time when most people will be at work or school. If you're close by, you can probably even swing by on your lunch break. Here are some questions to ask yourself during your trip — take notes on each component as well as any other details relevant to your family.
Are there a lot of people around?
Some neighbors may work second or third shift, while others may have their off-days during the week, so the presence of people alone isn't necessarily a red flag. Do keep an eye out for children who should be in school and loitering groups of adults who don't appear to be actual residents. You'll want a neighborhood that's relatively quiet during the day, particularly if you have a child with special needs who might need homeschooling or if you or a partner works from home.
Do you see neighborhood watch signs or information?
There is mixed data on the effectiveness of neighborhood watch programs, but nevertheless, it can be an indication of neighbors who are united.
Make note of whether each neighborhood appears to have a program (typically, you'll see signs in windows, on flagpoles, and on community memo boards), and take down any contact or website information to review later on.
Do you see home security systems?
Are there motion-activated lights or security cameras installed facing the street?
Neighborhood security can improve when denizens install automated security systems. If you can spot these smart safety features, you can be sure that experienced criminals have too and will avoid well-covered surveillance.
Is the community gated or fenced?
Have homeowners installed fences around their front or back yard? Is there a security service presence nearby? Look for clearly marked vehicle or personnel at the entrance. If so, you can rest easier that the neighborhood is well-monitored
Fencing can be a sign that the residents either prefer their privacy or have a pet they want to keep contained. Too many barriers can mean that the locals are territorial or protective of their space. Installing a fence can be a benign preference, or it could mean that the community is trying to ward off existing invasive or criminal activity.
Are yards in good condition?
Do lawns appear to be maintained (weeded and cut)? Is shrubbery trimmed and attractive? Are sprinklers running appropriately? Are there any houses with peculiar items on the lawn (appliances, indoor furniture, etc.)? Does it look like the neighborhood conforms to guidelines set by a homeowners' association?
In most cases, you won't find complete perfection, so with all factors considered, ask yourself: does it look like most neighbors are mindful of curb appeal? Does it look like the neighbors have professional landscaping? These can help you gauge the level of maintenance or upkeep required or preferred in the area.
Are roads and sidewalks in good working condition?
Do you feel a lot of bumps and potholes while you drive through the neighborhood streets? Are sidewalks mostly free of major cracks and breaks? Are street corners adequately accessible for people with physical and visual disabilities? Consider the walk to a nearby park or school — would someone with a disability have a safe route?
Do you see any houses that look vacant?
Homeowners may live elsewhere part of the year for all kinds of reasons, but homes left empty for especially long periods of time can attract unwanted behavior — from teens looking for a party house to criminals looking for cover. It might be difficult to determine whether a home is abandoned just by looking, so write down relevant addresses to get more information later.
Do you see any stray or unleashed animals wandering around?
Responsible pet ownership is more than just an important quality in neighbors; it's a matter of safety. Write down a brief description of any ownerless dogs trotting down the street or cats running loose, and if you're unable to identify their potential homes on your own, plan to ask around later. One or two unclaimed animals aren't cause for concern, but if you see packs of stray creatures, you'll want to get more information.
How's traffic?
Even if you're looking at a gated community, it's helpful to know what the traffic patterns are like throughout the day. Is the area in a busy section of town that sees quite a bit of through traffic? Are cars obeying speed limits and traffic signs, or do they speed and roll through stop signs? Is it easy to see oncoming traffic, or do trees and cars obscure the view from the sidewalk? If you have teenagers who will arrive home before you in the afternoon, are they going to have a safe, effortless walk from school or the bus stop?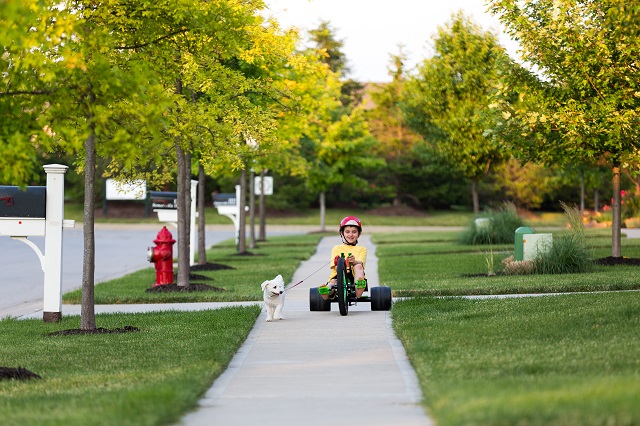 Evening Visit
An evening visit is a fantastic way to check out how a neighborhood winds down each day and can be more accommodating to homebuyers with a hectic work schedule. It's also an easy opportunity to chat with residents; they'll be able to give insight into what it's like living there and answer questions your day visit may have elicited. Keep an eye out for the following:
Who are your neighbors?
No, you don't have to create a list of names, but you should make note of how the demographic compares to your ideal neighborhood. Do you see a lot of families? Kids? Young married couples?
Consider how your family will blend. For instance, a neighborhood with older couples and retirees will be quieter and probably not the best fit for parents with three young children. It could, however, be the perfect spot for a child with autism to live more peacefully.
If there are children, are they playing outside?
One indication of a tightly-knit community is a familiarity among the kids. They might be playing tag in their front yard, shooting hoops in a driveway, drawing with sidewalk chalk, or playing virtual games in the community park.
Take note of whether you see any loners: if a child is playing by themselves, do they seem content on their own or somewhat outcast from their peers? Certainly, some children prefer solo play to group activities, but there may be an indication of bullying or cliques in some instances.
How do the adult neighbors interact, if at all?
Do you see them waving to one another as they arrive home from work? Are there any chatting on the porch or over the fence? Is there a sense of familiarity and friendliness in general?
What is evening traffic like?
Since most neighborhoods will see an increase in traffic later in the day, how busy do the streets get? Are there adequate stop signs and traffic signals to keep it under control, or do cars seem to fly by? If there is street parking, are cars able to safely navigate the narrowed street space without posing a risk to pedestrians?
Your evening visit is also an opportunity to introduce yourself and chat with locals. Some may (rightfully) be cautious to offer too much information to a stranger, so it might help to bring a couple house listings you're interested in or your real estate agent's business card to lend a bit of credibility.
Consider asking them a few telling, non-threatening, questions:
What are their favorite and least favorite aspects of the neighborhood?
Would they label it generally quiet or active?
Are they pleased with accessibility modifications?
Do they consider their neighborhood to be an engaged community, or simply a collection of people who live closely to one another?
Do they feel safe in their homes and walking down the street no matter the time of day?
Take note of how passionate they are when they answer, particularly when it comes to community and safety.
Nighttime Visit
Even the loveliest neighborhoods can see a shift in atmosphere come nightfall, so don't underestimate the importance of visiting after dark.
If you can talk with any residents, try letting them know when you're hoping to make a nighttime visit so that you don't raise any alarm. A vigilant community will notice and report a strange car cruising through their streets, so do what you can to give the locals a heads-up.
Consider the following:
Is there adequate street lighting?
Are all street lamps in good working condition, creating well-lit sidewalks and streets? Do you see any dark corners or cul-de-sacs that might offer cover for misconduct?
Are the houses well-lit?
Do the houses have working motion detecting lights and porch lights? Are house numbers easily identifiable? This is important not just so friends and family members who visit you can easily spot your house, but also so emergency responders won't struggle to locate you in the event of a crisis.
Are there people out and about?
A neighborhood where folks remain in their homes on a given night isn't necessarily a sign of trouble, but if you see joggers, runners, or bicyclists going by, this is a good indication that people feel safe and comfortable in their neighborhood even in the darkness of night. Additionally, if you see people walking home with restaurant or retail shop bags, this is probably a sign that your potential dwelling is in a walkable area, which is a huge turn-on for many home buyers.
How is the noise level?
If you visit on a Friday or Saturday night, there could very well be a little uncharacteristic extra volume from a neighbor's party, but, you probably want to find a neighborhood that doesn't have a lot of commotion after sun down. This is especially important if you have family members who go to bed early, such as young children, seniors, or those with sensory processing disorders like autism.
Is there heavy traffic?
It's up to you how much traffic you're willing to put up with no matter the time of day, but a bustling street full of cars afterhours is a factor worth considering for safety and noise level purposes.
Weigh your nighttime visit notes against those from your day and evening checklists, and you'll get a sense of what the neighborhood is like at all hours of the day — and if it's the right fit for you and your family.
Helpful Resources
Whether you've just begun your home-buying journey or are narrowing down your favorite places, these resources will help you find and settle into your dream home.
GreatSchools is a free website that lets you search by address, city, or zip code to learn all about schools in a given area. (You can also search by the school name if you have one in mind.) The information is divided into three main categories — academics, equity, and environment — and includes test scores, population information, special programs, and suspension rates.
SpotCrime is a free service that enables you to look at crime data in your area broken down by category, including arson, burglary, and vandalism, among others.
Family Watchdog, which is also free to use, allows you to see if there are any registered sex offenders in your area. You can also sign up for alerts. This way you'll be notified if these criminals move in or out of the area where you live.
Nextdoor is a social networking service that connects neighbors and allows them to post and ask questions about their community. You have to verify your address to use it, so this is a tool that will come in handy after you move into your new home, and is a great way to introduce yourself to your neighbors and keep up to date on local happenings.
If you live in Boston, Chicago, Denver, Fresno, Hialeah, Houston, Medford, Nashville, Philadelphia, or Seattle, you can also sign up for EveryBlock, which offers the same type of community connection as Nextdoor.
Finding your perfect home is just one part of the puzzle of moving — it's just as important finding a neighborhood where your whole family will thrive. By doing your research and taking your time with the search process, you can rest assured that you're exactly where you're meant to be.
No Comments Yet