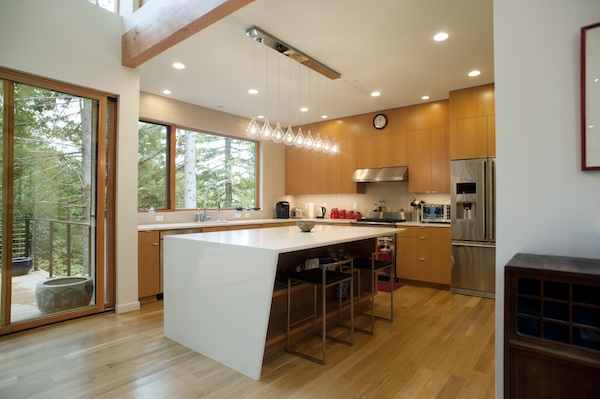 Older models of fluorescent light bulbs weren't designed for in-home use. But newer fluorescent bulbs are perfectly suited to ease your lighting and energy efficiency needs. Here's a quick guide to the benefits of using fluorescent bulbs.
Energy efficiency. Fluorescent bulbs screw into most household sockets and offer energy saving benefits. You can expect to pay more for your fluorescent bulbs up front, but their energy efficiency will cut your energy consumption — saving you money on utilities. In fact, you can expect your initial cost to be paid back within three to 12 months. If you don't have the budget to outfit your entire home, install fluorescent bulbs room by room.
Illumination. Older fluorescent bulbs flickered and gave off gloomy, institutional light. Updated models offer a variety of tints and colors. Also, newer bulbs include technology that eliminates warm-up times and audible buzzing.
Reduced environmental footprint. Fluorescent bulbs use less energy and last longer than conventional bulbs. Boosted efficiency and fewer bulb burnouts will mean less energy consumption and less waste — which is great for the environment and your wallet.
It's important that you properly dispose of fluorescent bulbs. Modern models contain small amounts of mercury, which is harmful to family members, pets and the environment. If you have a burnout, bring the bulb to a recycling center or the store where you purchased the bulb. Never place burned out bulbs in the trash or open recycling bin.
Ready to start your lighting project?
Find Pros
No Comments Yet