Published in March, 2018
If home is where the heart is, it doesn't hurt to have a kitchen that's enjoyable to cook in or a bathroom that makes getting ready in the morning easier. Improvement projects in those rooms ranked high for homeowners across the country in the 2018 Homeowner Happiness Index. Here are some popular ways to remodel in those rooms.
In the Kitchen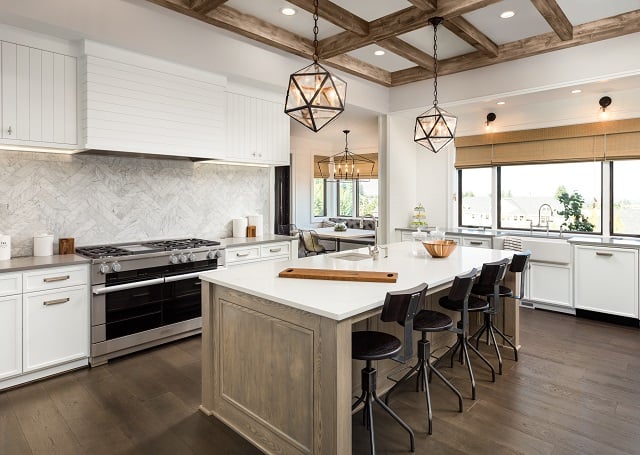 Renovated kitchens are a nationwide favorite for improving at-home satisfaction, according to our Chief Economist, Brad Hunter. So, next time you start to envy other houses, consider installing marble counters for about $3,000 or upgrading outdated appliances for as little as $200.
When it comes to return on investment, there are cheaper, less labor-intensive ways to recoup your investment than with a kitchen remodel. But as home equities continue to rise, it's likely that homeowners will feel more confident and tackle bigger projects like this one.
In the Bathroom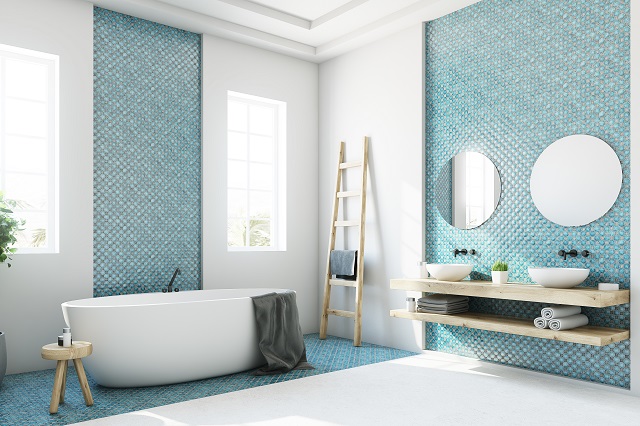 Across the country, the bathroom ranked high on homeowner wish lists. Most homeowners spend anywhere between $5,900 and $14,000 to remodel a bathroom. If you can't afford to redo the master, consider updating a small or half bath.
Fixed Up Floors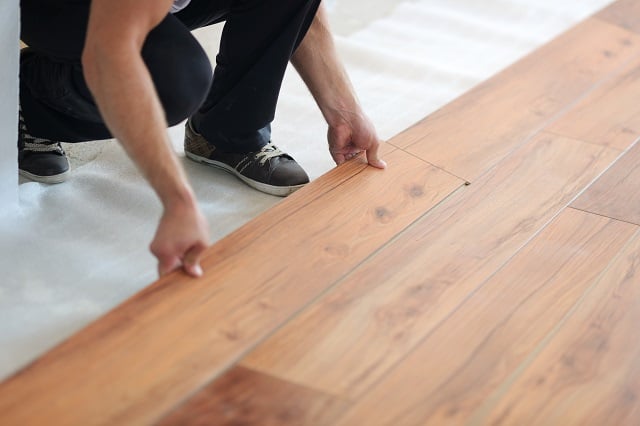 Replacing or refinishing flooring ranked high for homeowners across the country. The average cost of installing flooring is $2,900. Price is dependent on a few factors, especially the type of flooring.
Homeowners in the Midwest and the Northeast named hardwood floors as a feature favorite. However, it's more expensive up front. The average cost to install hardwood is $4,250, but it lasts longer than cheaper alternatives when cared for properly.
Tile flooring is a smart choice for homeowners looking to spend less without sacrificing selection. Homeowners on tighter budgets may consider vinyl or linoleum flooring.
Contemporary Cabinets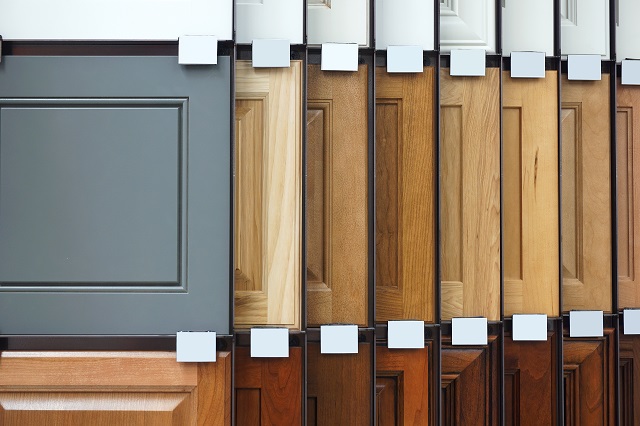 There are several options for kitchen cabinetry. Many homeowners are going the refinishing route, which costs an average of $2,650. Installing new cabinets costs an average of $4,900.
White will remain one of the most popular choices for the color of kitchen cabinets because of its clean, timeless look and its ability to light up and make spaces seem bigger. Try new hardware styles like bronze or matte black knobs or pulls with a brushed finish.
Sink Styles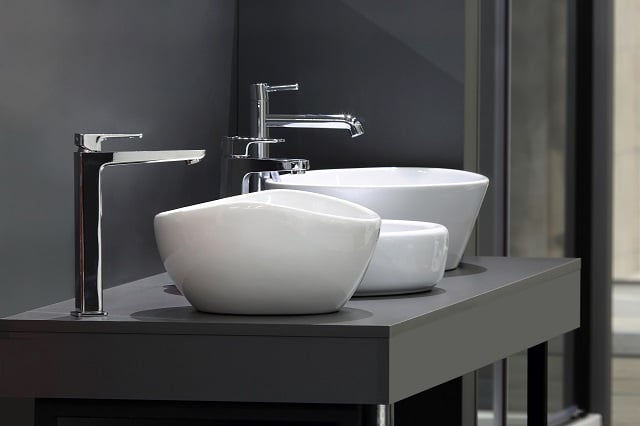 Homeowners are opting for deep, single-bowl sinks, especially the farmhouse style. Before you buy, compare kitchen sink prices and weigh the pros and cons.
Single-bowl
Pros: Fit better in smaller spaces, roomier for washing large pots and pans
Cons: Can get crowded quickly, hinder garbage disposal access
Double-basin
Pros: Ideal for washing dishes by hand, keeps dirty dishes separated from food prep
Cons: Tougher to clean bulkier items in, may limit counter and under-counter space
Stacked Storage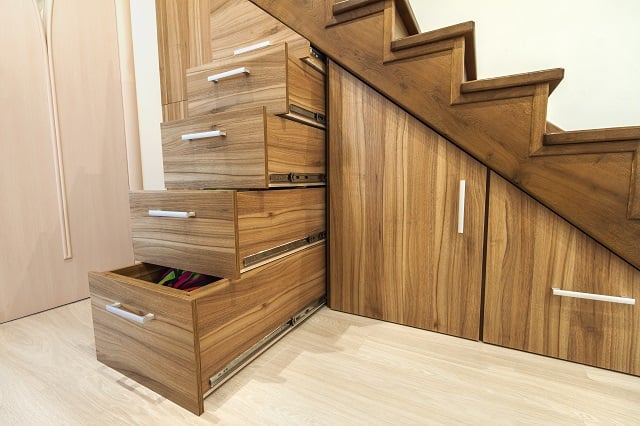 Bigger bathrooms are better, but what if the square footage isn't on the homeowner's side? When space is limited, storage is key. Using vertical space and taking cabinetry up the wall is a fantastic way to create more space to store towels, toilet paper and other bathroom necessities.
For storage options that take up less space, try a floating wood shelf for a rustic look or white, over-the-toilet storage for a cleaner feel.
Light It Up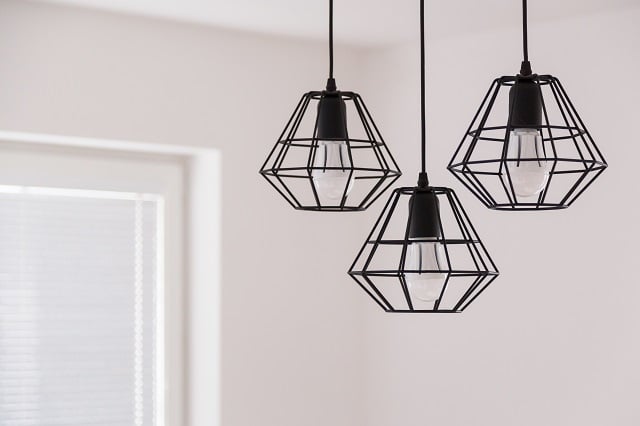 Lots of natural light ranked in the top three favorite features from coast to coast. For homeowners lucky enough to have natural light in the bathroom, there are ways to enhance and enjoy it even more.
A translucent window shade or frosted glass decal ensure privacy while letting in the light. If natural light isn't available, focus on side lighting around the vanity and mirror and recessed lighting for the toilet, shower and bathtub.
The Great Outdoors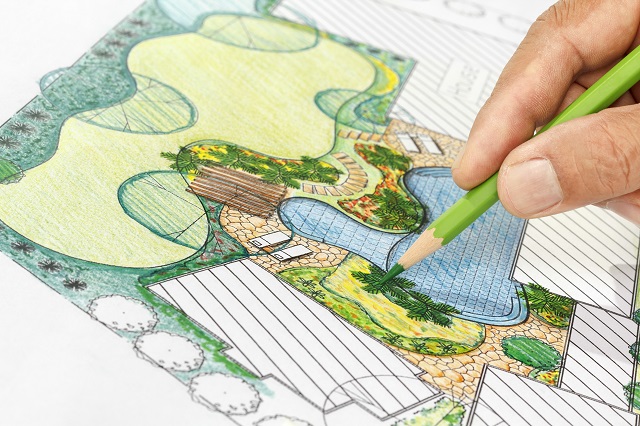 Homeowners across the country are looking for professional landscaping. Get a personalized design when you hire a landscape designer to put it all together.
For garden lovers who want to do it themselves, here are more regional recommendations:
Pacific Northwest: Primrose, Pacific Bleeding Heart, Oregon Grape holly
Southwest: Succulents, Desert Mallow, Giant Wild Rye
Mountain Range and Plains: Prickly Pear, Indian Paintbrush, Idaho Fescue
Midwest: Butterfly Weed, Penstemon, Little Bluestem
South: Hardy Hibiscus, Rain Lily, Northern Sea Oats
Northeast: American Coral Bells, Eastern Bluestar, Culver's Root
No Comments Yet