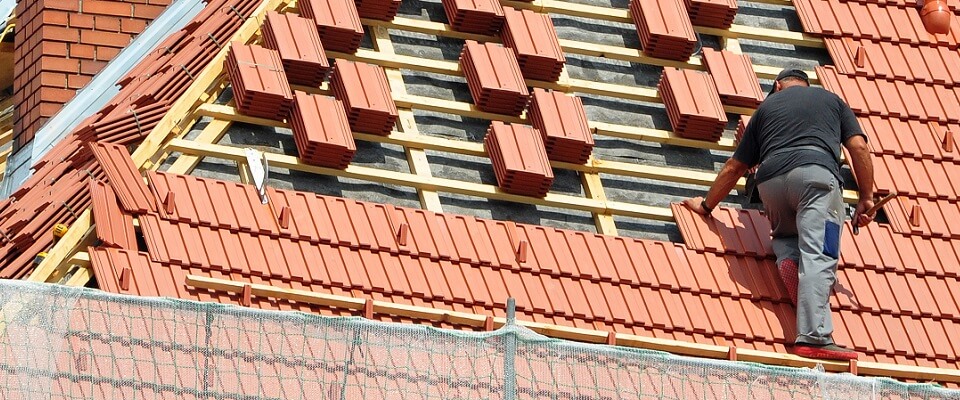 Roofing contractors don't typically require formal education, but they need on-the-job experience to learn their trade. While each state has different licensing rules, most require a roofing contractor to have at least two years of experience before they can become licensed. These professionals also need liability insurance, to be bonded and to possess a business license. HomeAdvisor can help you find the right roofing contractor for your project.
On This Page:
Qualifications of a Roofing Contractor
Installing a new roof is one of the biggest — and most important — jobs in the home improvement industry and for a good reason. Your roof is what protects you from the elements, so it needs to be in great shape. But the cost of installing a new roof is high. Because it's such an essential and expensive task, you don't want to trust it to just anyone.
No formal education is required to become a roofing contractor, and most of them learn from on-the-job experience. Licensing requirements vary by state. Some states specify that a roofing contractor must have a license to work on any job, while others may have specifications. For example, in Georgia, a roofer can't work on a job that costs more than $2,500 without a license.
To take a licensing exam, most roofing professionals need about two years of hands-on experience. Once they complete that, they can take an exam and earn a license through their State Licensing Board or a similar government agency.
Our HomeAdvisor Contractor Licensing Requirement State-By-State Guide offers more specific details. You can also check out our network of professional roofing contractors. Each entry has been vetted and meets the licensing requirements for their state. Learn more about how we screen the professionals we add to our network.
Roofers should also:
Have liability insurance
Possess a business license
Be bonded
Be willing to provide a written estimate
Be willing to provide at least three references
Services Roofing Contractors Offer
Roofing contractors may do something as minor as a routine roof inspection and estimate or they may replace a roof entirely. Other services may include:
Replacing damaged joists or plywood
Installing insulation
Installing ventilation systems
Making a roof weatherproof
Removing debris from roofs
Providing preventive maintenance
Repairing roofs
Providing infrared scans to determine if a roof is leaking
Providing other types of roof inspections
Hiring a Roofing Contractor vs. a Roofing Company
Roofing contractors may work independently, or they may join a roofing company. While each offers its pros and cons, you'll find good roofers in both positions.
Type of Roofing Professional
Pros
Cons
Independent Roofing Contractors

Usually less expensive
May do all of the work themselves, which is good if they do high-quality work

Harder to determine licensing and certifications
Projects may take longer with one person doing the work

Roofing Companies

Easier to determine licensing and certifications
May have more references and a larger portfolio

Usually more expensive
May not receive personalized service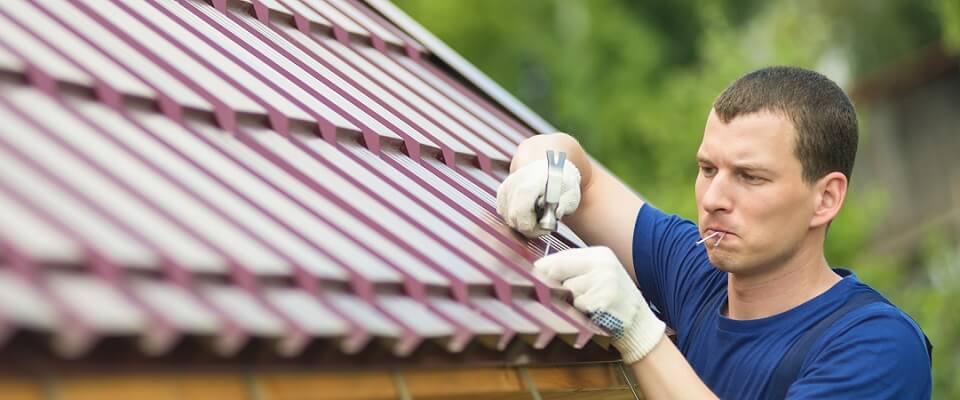 How to Use HomeAdvisor to Find a Roofing Contractor
Don't take a chance with your home — use HomeAdvisor's digital products to help you determine how to choose a roofer.
When you're searching for basic local roof repair, you can find a professional quickly and within your budget by using our FixedPrice Services tool.
If you're not in a hurry, take some time to browse our LiveDirectory of Pros for roofing contractors, handymen and other professionals who can help take care of your home repair needs.
If you need more extensive local roofing services, try our Top-Rated Pros Near Me tool. Just enter your zip code and a few details about your project, and we'll match you with fully-vetted licensed roofing contractors in your area.
FAQs
What should I look for in a roofer?
When you research roofers, look for the following:
Experience in your project and chosen material
Proper licensing and insurance
References you can contact
Clear estimates on pricing
How do I find out if a roofer is licensed?
Roofing contractors get licenses from state agencies. The National Association of State Contractors Licensing Agencies (NASCLA) maintains a list of licensing boards. Click on the license verification for your state to search for contractors by name.
What questions should I ask when selecting a roofer?
To get the right information from potential contractors, follow this checklist of questions to ask when hiring a roofer.
How often do I need a reliable roofer?
You may only need to hire a reliable roofer for repairs or replacement if you can perform basic maintenance (e.g. gutter cleaning, debris removal) yourself. This interval ranges from a few years to decades.
Do I tip roofing contractors for their services?
As professional contractors, roofers charge by the project or an average rate of $40 to $60 per hour for their services. Tipping isn't standard.
Looking for a local, reputable roofer?
If your roof is old, outdated or in need of repair, you need a pro who can take care of it for you. Researching multiple contractors and getting a few bids can help you choose the right one for your needs. To get started, find a roofing professional near you.
No Comments Yet