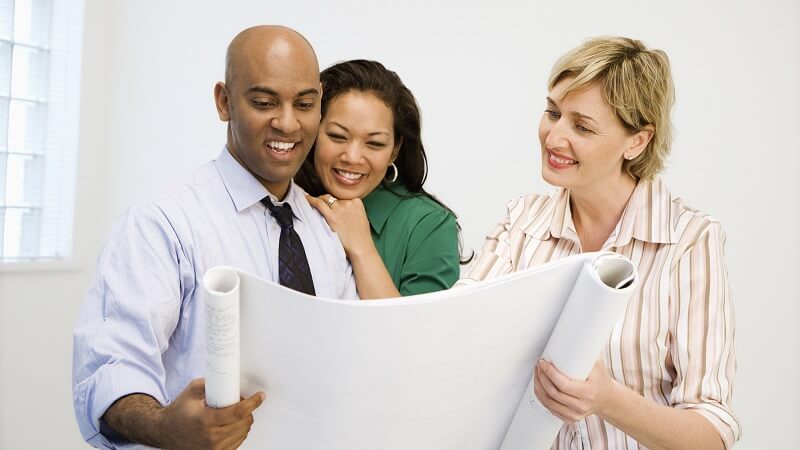 Architecture Questions
If you're building a new home or beginning a remodel, it's important to hire a competent and trustworthy architect. These pros create a set of plans that will ensure you get what you want. Here's some questions that will help you find the best candidate for the job.
On This Page:
Questions to Ask an Architect
When you are ready to hire a home architect, you need to know which questions to ask. Start with this list to get a sense for the pro's background and how they prefer to work:
1. What's Your Qualifications?
At minimum, architects must have a four-year degree and a state license to offer services. Each pro should be able to show you proof of this, plus experience with projects similar in size and scope to yours.
2. Do You Foresee Any Challenges?
Every project comes with its own unique set of hurdles. Ask the architect about the obstacles your job presents and how to overcome them.
3. What's Your Schedule?
Larger project plans can take dozens of hours spread out over a few weeks. This depends on the architect's schedule. Be wary of pros who seem too busy to give your job the consideration it deserves.
4. How Involved Will You Be During the Project?
Some architects prefer to design plans and let you handle the rest. Others want to stay on in a consulting role until the project is complete. Ask each pro which approach they usually take. This way, you can choose the one that will provide the level of support you expect.
Return to Top
5. How Much Will This Project Cost?
The cost to hire an architect ranges from about $2,000 to $8,500, depending mostly on the size of the structure. Don't expect a detailed breakdown of fees until you sign a contract.
Firms may offer basic estimates during the initial consultation, but these usually need adjustment by the time you're ready to commit. Use price assessments to find a pro who will create a design you'll love within your budget.
6. How Will I Be Billed?
Most architects and firms bill using a combination of methods, including:
hourly rates
flat fees
a percentage of construction costs
per square foot
It's common to pay for a few hours of service at the beginning while the pro works out the details of your project. Once you sign a contract, ask about a schedule for the remainder.
7. Will I See Visualizations During the Project?
If you're not a pro, explaining your vision can be tough. Ask your architect if they will provide mockups — digital or hand drawn — during your project.
Don't expect this to happen in the first consultation, though. Drafting has come a long way from the '80s and '90s, but it can still take many hours to complete.
8. What Are Your Communication Preferences?
Like everyone else, architects have preferences on the way they'd like to talk with you. Ask which method is best for them, including:
phone calls
text messages
emails
Get a timeline of expected updates at each stage of the process. That way, you'll know when to check in.
Return to Top
What to Ask About a Job or Project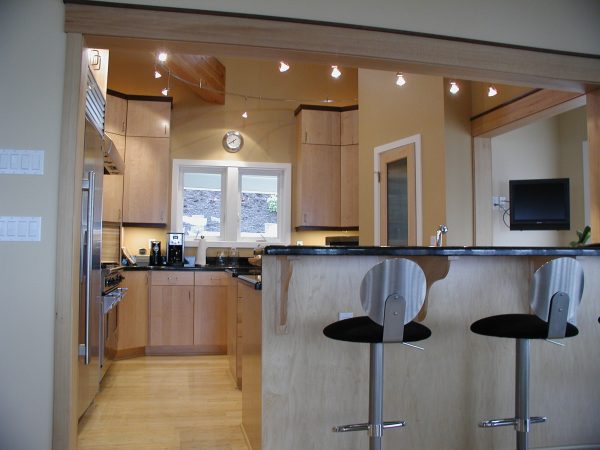 Questions to Ask an Architect When Building a Home
When you hire a home builder, you need to have a plan that covers every aspect. Before you start digging, ask an architect these questions:
What kind of property do I need to support my design ideas?
Will the land I own be appropriate to build a new home?
Should I hire a builder or a general contractor to construct it?
What to Ask an Architect When Renovating or Remodeling
Renovating an existing house requires attention to the current structure as well as the general plan. Before you get too far in one direction, be sure to ask:
Are there restrictions on the types of projects I can do in my home?
How does the remodel fit with the existing structure?
Is my idea feasible without major changes to the exterior?
Will my budget fit the requirements?
Good Questions for Home Additions
When you're planning a home addition, ask the following:
What are the zoning guidelines for the property?
Which additions are most appropriate for the area?
Will it make my home easier or harder to sell?
Return to Top
How to Interview an Architect
The initial interview helps you decide if the architect is right for your project. You want to get as much information as possible, so you can make an informed choice. The consultation will run more smoothly if you:
Set aside at least two hours for the visit
Minimize distractions, such as pets, children or phone calls
Write down all your questions
Confirm that the project area is clear and ready for inspection
Show pictures or drawings of similar plans you like
Take notes on the pro's answers
Hiring an Architect
If you're ready to find qualified architects near you, remember to:
Clearly detail your project
Take time to ask all your questions
Compare answers from three pros before making a choice
Return to Top
No Comments Yet