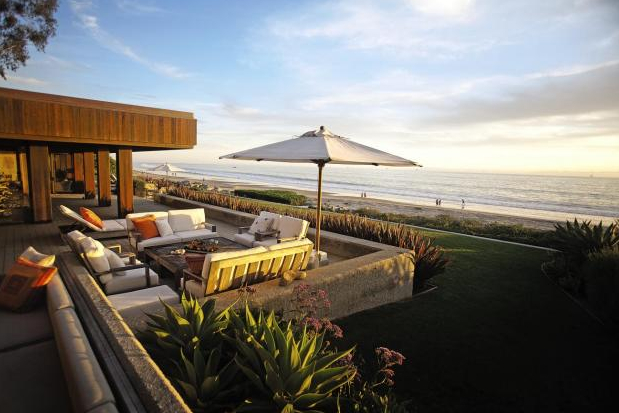 Many people's idea of a dream home involves more than just the house itself. Owning a home on the beach is a luxury most people never know and beachfront property is becoming scarcer and scarcer. When you do see a suitable beachfront lot up for sale, the price is usually high. This may mean a smaller home than you were originally planning. In fact, architects and home builders are shifting their efforts toward moderately sized (and priced) beach homes, as the market for large beachfront estates is all but extinct. If you're just starting out, here are some things to consider as you try to bring your beach house plans into focus. Once you begin to generate ideas for what you think you want your house to be, we'll give you some guidelines to choose the architect/home builder that's right for you.
Building a Durable Beach House
It's not hard to understand why a beach house has a more limited construction design. If you're building on sand and are lucky enough to have a lot not too far from the ocean, your house will need a foundation specifically designed to keep it from literally being washed away. Next, the wind can pick up and send a veritable sandstorm hurling at your home. This may not be enough to carry your home away, but it can cause significant surface damage in some home exterior materials. On the other hand, many beach homes also face the threat of tropical storms and hurricanes. A combination of strong building materials and aerodynamic design should keep your home standing and in good structural shape even during strong hurricanes.
Ready to start your
Home Building Project

?Find Pros
Beach House Plans
Despite the structural demands, there's no reason you can't have your dream beach house. It is often about accommodating livable outdoor space; screen porches, observation decks, patios, and other outdoor spaces expand your home's floor plan without skyrocketing the building costs. In fact, it's not unreasonable for as much as a third of your living space to be an outdoor extension of your home. Many beach house plans are designed for the home's interior to enhance the feeling of openness. Vaulted ceilings, large entryways, and French doors all lend themselves to the plan.
That said, you don't want to get so carried away you miss the essentials. Besides decent-sized kitchens and bathrooms, guest rooms are a good idea. Let's face it: If you own a beach home, friends (both near and far) are going to be dropping hints about showing up for a visit. Plus, as much as you love the outdoors, the time undoubtedly comes when you want the climate-controlled comfort and ease of modern, indoor amenities.
Home Builders and Architects
There are two common ways to tackle beach house plans: Hire an architect to design your house plans for you, or hire a full-service home building company that has an in-house architect. Neither avenue is necessarily superior. Essentially, all home builders are more than willing to work with your architect. In fact, it's not a bad idea to pursue both avenues, looking for someone who you can trust to work with you on your design.
No Comments Yet