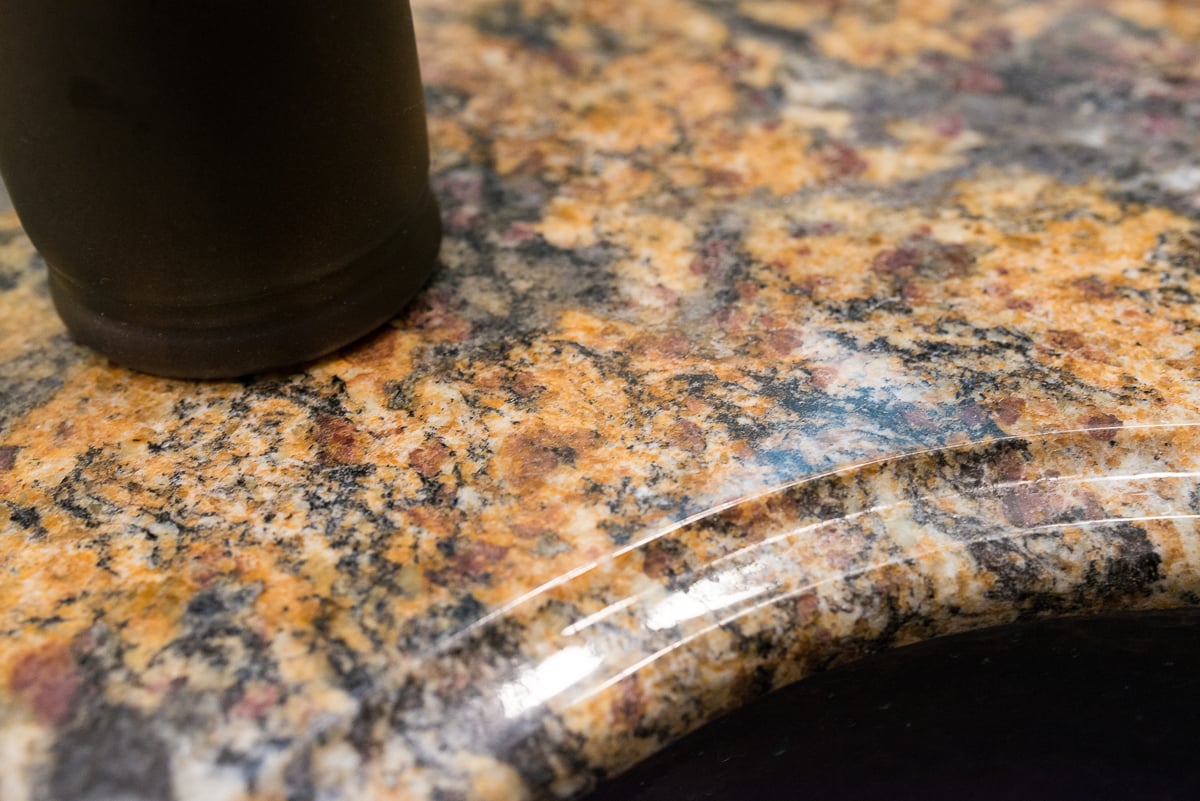 You probably realize that the granite counter that gets installed in your kitchen or bathroom goes through a process to transform its naturally occurring appearance into your beautiful, polished counter. What you may not realize is just how much happens during this process and how important it is to getting the most from your granite counter. The process is called stone fabrication; the contractors are called stone fabricators.
What Stone and Granite Fabricators Do
First, a stone fabricator can help you choose the material for your home improvement project. The practical design includes templates or measuring the dimensions of the installation to know exactly how much stone is needed. Once this is done, the type of stone, veins, shading, and color can be considered amongst the available stone company supplies.
Density and overall structural integrity is another crucial step in stone selection. Not only does the quality of stone quarries vary widely, the section in the quarry where each stone slab is quarried from can influence its strength and durability. Unfortunately, it's not cost-effective to test each individual stone slab, but reputable stone companies should have structural test information on stone from the same general area of the quarry as the stone you're purchasing. Stone and granite fabricators are great quality control coordinators that will help ensure you're getting what you pay for.
Ready to start your
counter project

?Find Pros
Stone and Granite Fabrication
Stone fabricators can help you with these choices, but all of these decisions are made before the fabrication process itself. Fabrication involves making a final inspection for stone flaws, including blemishes, fissures, seams, and scratches. The slab is laid out to ensure the best appearance of both color and vein texture. Then, the stone is cut to approximately 1/16 of an inch of its final thickness. Edging and any special scribing will further shape the stone. Support rods and drain boards that the slab may require are installed next. A multi-step process involving ever-increasing grit polish is used to smooth the stone surface; finally, your stone is washed, dried, and the sealer base coat is applied. All of this typically occurs off the job-site so the stone is ready to be installed when it reaches your home.
Finding and Choosing a Stone Fabricator
This is the easy part. We can find and match you with stone and granite fabricators in your area. Whenever available, we'll match you with multiple contractors. You should always talk to multiple contractors for any home improvement project and considering the delicate and important work a stone/granite fabricator does, this is especially true for these contractors. We have contractor profiles for each company we match you with, allowing you to search their ratings, reviews, and service information.
3 Comments