Drywall Installers in Fairfield, CA
Prescreened Drywall Installation & Replacement Services in Fairfield, CA
Featured Review
"Portlock wall did an excellent job. The work crew arrived plan the project, I came be 4hrs later sheet rock was hung beautifully. The next day taping texturing . Man I was so satisfied. Thanks Gerald for a job well done. "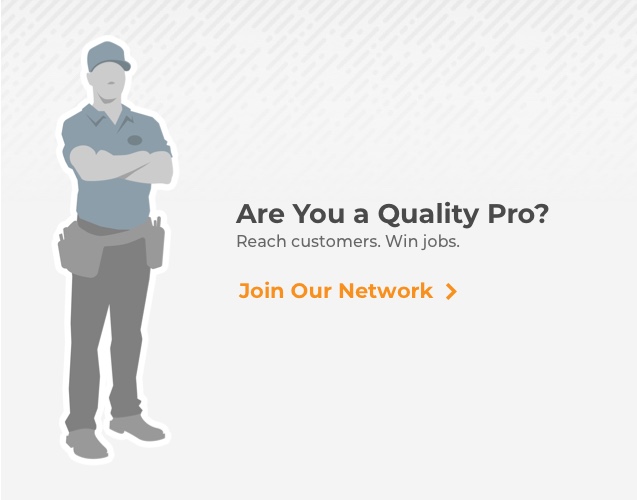 ---
Unscreened Drywall & Plaster Contractors in Fairfield, California
---
Things to Consider Before You Install Drywall or Sheetrock:
What kind of drywall project is this? (Check all that apply)


Standard drywall installation (hang, tape, sand, and texture)
Install (hang) drywall only
Install moisture proof drywall (green board)
Install Wonderboard or Durarock (backer board for tile)
Tape and sand joints only
Tape, sand, and texture only
Spray texture only
Replace popcorn acoustic ceiling spray with texture to match walls
Don't Know
Other
Which rooms of your house need drywall? (Check all that apply)


Living room
Dining room
Kitchen
Hallway
Entry
Bedroom(s)
Bathroom(s)
Family room
Office
Ceiling(s) only
Stairwells
Garage or storage room
Other
What type of finish(es) do you want? (Check all that apply)


No finish
Fire tape only (garage, storage, work room)
Smooth finish (no texture) to paint
Smooth finish to apply wallpaper/faux painting techniques
Simple texture (orange peel, knockdown)
Complex texture (hand troweled)
Texture to match existing drywall
Would also like paint
Don't Know
Other
Ideas & Inspiration from Fairfield Drywall & Plaster Contractors

These wildlife murals turn walls from beautiful to stunning and are a great addition to theme rooms or children's rooms. ...


Custom made centerpiece. 2" glass squares, 1" stone squares and 1/2" Travertine pencil strips. Used the ...


Hollywood Hills, CA ...

---


Recent Requests for Drywall and Sheetrock Installation or Replacement in Fairfield, California:
---

Project Location:
Fairfield
,
CA
94534
Date: 07/23/2019
Kind of Project: Standard drywall installation (hang, tape, sand, and texture)
Rooms for Drywall Installation: Dining room, Kitchen, Hallway
Request Stage: Ready to Hire
Desired Completion Date: Within 1 week
Comment: Previous water damaged drywall removed and ready to be put back on with some new ones
---

Project Location:
Fairfield
,
CA
94534
Date: 07/16/2019
Kind of Project: Standard drywall installation (hang, tape, sand, and texture)
Rooms for Drywall Installation: Bathroom(s)
Type of Finish: Simple texture (orange peel, knockdown)
Request Stage: Ready to Hire
Desired Completion Date: 1 - 2 weeks
Property Owner: Yes
Covered by Insurance: No
---
Project Location:
Fairfield
,
CA
94533
Date: 07/01/2019
Kind of Project: Other
Rooms for Drywall Installation: Bedroom(s)
Request Stage: Planning & Budgeting
Desired Completion Date: Timing is flexible
Comment: Need to build a wall to give person privacy for bedroom in open room
---
Project Location:
Fairfield
,
CA
94534
Date: 06/2019
Kind of Project: Don't Know
Rooms for Drywall Installation: Bathroom(s)
Request Stage: Ready to Hire
Desired Completion Date: Within 1 week
---
Project Location:
Fairfield
,
CA
94534
Date: 06/2019
Kind of Project: Other
Rooms for Drywall Installation: Dining room
Type of Finish: Texture to match existing drywall
Request Stage: Planning & Budgeting
Desired Completion Date: Timing is flexible
Property Owner: Yes
Covered by Insurance: No
---
Project Location:
Fairfield
,
CA
94533
Date: 06/2019
Kind of Project: Install (hang) drywall only
Rooms for Drywall Installation: Garage or storage room
Request Stage: Planning & Budgeting
Desired Completion Date: Within 1 week
Comment: Need dry install in garage
---
Project Location:
Fairfield
,
CA
94533
Date: 05/2019
Request Stage: Ready to Hire
Desired Completion Date: Timing is flexible
Property Owner: Yes
Covered by Insurance: No
Comment: I would like to get an estimate for
---
Project Location:
Fairfield
,
CA
94533
Date: 05/2019
Kind of Project: Replace popcorn acoustic ceiling spray with texture to match walls, Don't Know
Rooms for Drywall Installation: Kitchen, Hallway, Bedroom(s), Bathroom(s)
Type of Finish: Texture to match existing drywall
Request Stage: Ready to Hire
Desired Completion Date: Within 1 week
Property Owner: Yes
Covered by Insurance: No
Comment: water damage drywall and painting & replace some laminate flooring
---
Project Location:
Fairfield
,
CA
94533
Date: 05/2019
Kind of Project: Standard drywall installation (hang, tape, sand, and texture), Install moisture proof drywall (green board)
Request Stage: Ready to Hire
Desired Completion Date: Within 1 week
---
Project Location:
Fairfield
,
CA
94534
Date: 04/2019
Kind of Project: Install (hang) drywall only
Rooms for Drywall Installation: Living room
Type of Finish: No finish
Request Stage: Ready to Hire
Desired Completion Date: Timing is flexible
Property Owner: Yes
Covered by Insurance: No
Comment: I would like to get an estimate for drywall installation in the living room, about 18ft tall walls
---
Project Location:
Fairfield
,
CA
94533
Date: 04/2019
What kind of location is this?: Home/Residence
Request Stage: Planning & Budgeting
Desired Completion Date: Timing is flexible
---
Project Location:
Fairfield
,
CA
94533
Date: 04/2019
Kind of Project: Install (hang) drywall only
Rooms for Drywall Installation: Kitchen, Bedroom(s), Bathroom(s)
Request Stage: Planning & Budgeting
Desired Completion Date: Timing is flexible
---
Project Location:
Fairfield
,
CA
94533
Date: 04/2019
Kind of Project: Standard drywall installation (hang, tape, sand, and texture)
Request Stage: Planning & Budgeting
Desired Completion Date: More than 2 weeks
---
Project Location:
Fairfield
,
CA
94533
Date: 03/2019
Request Stage: Ready to Hire
Desired Completion Date: Timing is flexible
Property Owner: Yes
Covered by Insurance: No
Comment: I would like to get an estimate to install new insulation and replace damaged ceiling drywall in bathroom
---
Project Location:
Fairfield
,
CA
94533
Date: 03/2019
Request Stage: Ready to Hire
Desired Completion Date: Timing is flexible
Property Owner: Yes
Covered by Insurance: No
Comment: I would like to get an estimate for
---
Project Location:
Fairfield
,
CA
94533
Date: 03/2019
Kind of Project: Standard drywall installation (hang, tape, sand, and texture)
Rooms for Drywall Installation: Bathroom(s)
Type of Finish: Smooth finish (no texture) to paint
Request Stage: Ready to Hire
Desired Completion Date: Within 1 week
Property Owner: Yes
Covered by Insurance: Yes
Comment: install new insulation and replace damaged ceiling drywall in bathroom
---
Project Location:
Fairfield
,
CA
94533
Date: 03/2019
Kind of Project: Standard drywall installation (hang, tape, sand, and texture)
Rooms for Drywall Installation: Living room
Type of Finish: Simple texture (orange peel, knockdown)
Request Stage: Planning & Budgeting
Desired Completion Date: 1 - 2 weeks
Property Owner: No
Covered by Insurance: No
Comment: roof leaked onto vaulted ceiling and caused drywall damage in three areas
---
Project Location:
Fairfield
,
CA
94533
Date: 03/2019
Kind of Project: Standard drywall installation (hang, tape, sand, and texture), Other
Rooms for Drywall Installation: Living room, Kitchen, Hallway
Request Stage: Planning & Budgeting
Desired Completion Date: More than 2 weeks
---
Project Location:
Fairfield
,
CA
94533
Date: 03/2019
Kind of Project: Standard drywall installation (hang, tape, sand, and texture), Install (hang) drywall only, Tape and sand joints only, Don't Know
Rooms for Drywall Installation: Living room, Dining room, Hallway, Bedroom(s), Bathroom(s), Family room, Garage or storage room
Request Stage: Ready to Hire
Desired Completion Date: Within 1 week
---
Project Location:
Fairfield
,
CA
94533
Date: 02/2019
Kind of Project: Standard drywall installation (hang, tape, sand, and texture)
Rooms for Drywall Installation: Other
Type of Finish: Don't Know
Request Stage: Ready to Hire
Desired Completion Date: Within 1 week
Property Owner: No
Covered by Insurance: No
Comment: I am in need of drywall installers, tape and texture finishers in Fairfield, CA. Please call xxxxx xxxxxxxx @xxxxxxxxxxxx
---