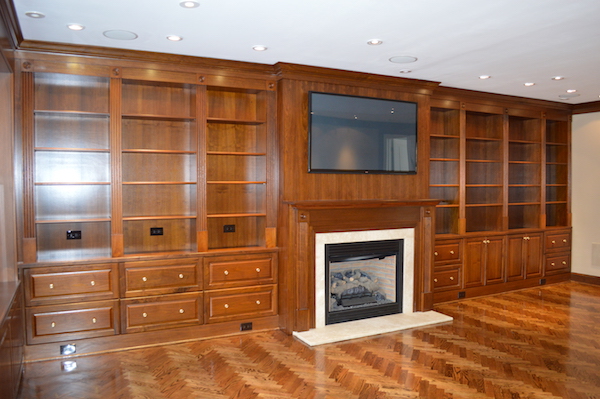 Few homeowners realize what architectural millwork can do for the interior and exterior of their home. In fact, few homeowners realize what millwork even is. Architectural millwork is seen in any place in your home where you find wood that has been milled in designs that enhance the appearance of your indoor or outdoor spaces. In fact, with newer technology, moldings of plaster and plastic can also be used for the same purposes. From crown molding to fireplace mantels to pediments and pillars, fine millwork is often what separates the average from the extraordinary when it comes to architectural design.
Common Examples of Architectural Millwork
Inside and out, you'd be amazed what quality millwork can provide for your home. Here is a list of some of the most popular uses of millwork, both for interior and exterior applications.
Pediments are decorative moldings or carvings installed around and over an entry doorway. They are usually highlighted with a rounded or mantled top.
Gable Decorations refer to any decorative millwork that fits into the triangular space at the top of a gable.
Fireplace Mantels are some of the most popular, and visible, examples of architectural millwork in any home. They are milled of wood or made from plaster moldings.
Keystones are decorative millwork blocks that are installed in the arch over a door or window as a central focal point.
Crown Molding and Trim are the most common examples of architectural millwork, both on exteriors and interiors of homes. They can include ceiling trim, baseboards, stair railings, molded panel wainscoting, crown molding installed around eves and windows, cornices, and everything in between.
Cased Openings are one of the most effective ways to transform indoor living areas. The job usually consists of widening or framing an opening between two rooms, and then adding cased architectural millwork around the edges to draw attention and bring elegance to the entrance.
Talk to a Professional in Architectural Millwork
Millwork encompasses such a huge range of projects and possibilities that it is one project you ought to consult a professional about if you're interested in incorporating it into your home. Contractors who specialize in this type of work are craftsmen and artists, not run of the mill home improvement contractors. To get the kind of results, and designs, that any homeowner expects from architectural millwork, talking to a specialist is definitely in your best interests.
No Comments Yet