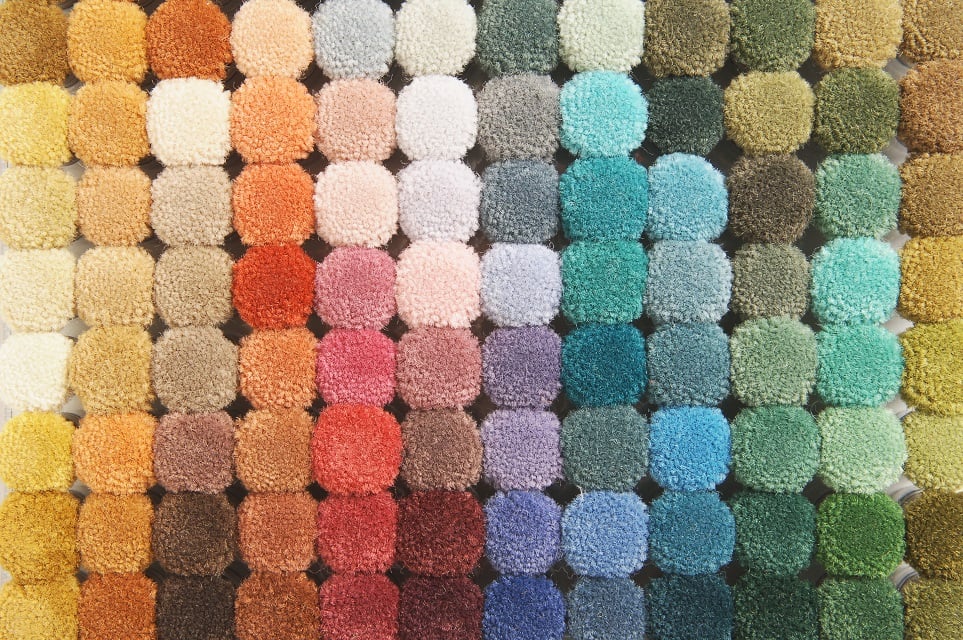 Updated: November 20, 2020
How & Where to Get the Best Prices on Carpeting
Carpeting is one of the cheapest flooring options out there, but it still costs $3.50 to $11 per square foot. Buying on a tight budget means that you have to balance the best materials for the room with the money you have. These tips help you find the best deals on carpeting and professional installation.
On This Page:
Cheap Carpeting
To find cheap carpeting, you need to know what you want. Choosing the right type of carpet for your home involves researching fibers and pile (the cut and style of the yarn). Material is the largest portion of the cost, so finding the right one can save you the most money.
Inexpensive Carpet Tiles
Carpet tiles are individual squares of material instead of a roll. Since they can be made from remnants, they usually cost $1 to $2 per square foot. These squares come in a variety of sizes and may not need a pad for installation, a savings of $0.30 to $0.60 per square foot. Expect most of your options to have a short pile or loops, since others are harder to install.
Best Buy or Value Carpet
The best value carpet is typically made of polyester or nylon. You'll get a better lifespan from a Berber style or one with a longer pile like frieze. These products are:
Good for high-traffic areas
Less likely to show wear
Reasonably simple to maintain
Carpet vs. Pad
At $0.30 to $0.60 per square foot, the pad should be an important factor in your budget. The difference between the cheapest and highest-quality products is only a small fraction of the total project cost. If you buy one that's thicker to go with a less-expensive carpet, the combination may feel more luxurious.
Cheap Industrial Carpet
The most affordable and durable industrial carpets have tight, level loops like a Berber carpet. This makes the product easy to clean and ideal for high-traffic locations.
Disadvantages of Low-Priced Carpeting
Buying low-priced carpeting means you'll need to make a few compromises:
Rated to last 5 to 10 years
Low density, so they can look bare
Low-quality construction, which means they can fall apart more quickly
WARNING: Inspect your carpet for any signs of bed bugs or any other pests that could multiply once you bring it home.
Find the Best Carpet Prices
What Are Some Cheap Carpet Options?
When it comes to "cheap" carpeting materials, low cost doesn't necessarily mean low quality. Below are five cheap carpet materials that you can expect to find on the market.
Nylon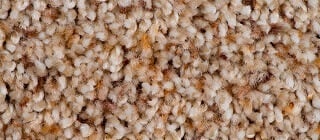 Nylon is one of the most popular types of carpeting material because of its durability and strength. It even resists fading, pilling, staining, and crushing. Nylon carpet costs about $2.50 per square foot.
Triexta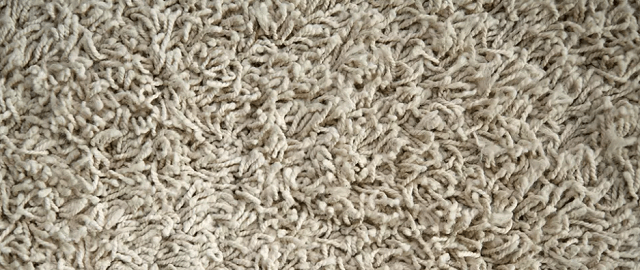 Triexta is a synthetic carpet fiber made from polytrimethylene terephthalate. It can look and feel similar to polyester. Triexta is known to be more durable and and resilient than polyester, depending on the brand. Triexta carpet costs about $4 per square foot.
Polyester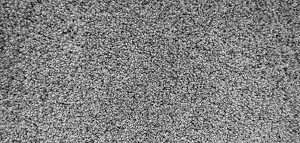 Polyester is a popular budget choice for carpeting. It's also inherently stain resistant, and it can perform aesthetically thanks to the fiber's high reflectiveness. Polyester carpet costs about $2 per square foot.
Wool
Wool is a popular natural-fiber material used for rugs and carpets. The material is naturally resilient and durable, though not as durable as nylon. While wool is well-liked for its look, it can be a high-maintenance carpet because of its absorbency, making stains difficult to remove. Wool carpet costs about $10 per square foot.
Olefin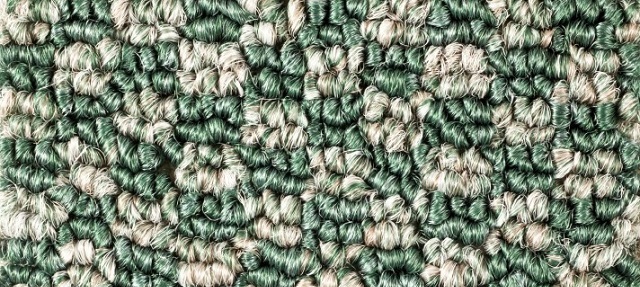 Olefin is a synthetic material often used for outdoor rugs and carpets. It wicks away moisture easily and even resists bleach and acids well. While it's a great budget option, it needs to be replaced more frequently. Olefin carpet costs about $1.50 per square foot.
Cheap Carpet Options Per Square Foot

| | |
| --- | --- |
| Nylon | $2.50 |
| Triexta | $4 |
| Polyester | $2 |
| Wool | $10 |
| Olefin | $1.50 |
Discount Carpet Pricing & Suggestions for Every Room
The cheapest carpets run about $1 to $2 per square foot, not including pad or installation. The most common materials in this price range are polyester and olefin. You may be able to find deals on nylon, as well.
Cheap Bedroom Carpet Flooring
When you choose cheap bedroom carpeting, comfort often takes precedence. This space usually isn't high-traffic, so you can safely go for a plush or Saxony style.
Basement Carpeting
The best basement carpeting can stand up to moisture. Since this area sometimes floods and may need extra upkeep, choose a short pile or loop style for easy cleaning and colors that won't bleach.
Apartment Carpet
Carpeting an apartment is similar to a home, especially if you live there. When you're choosing flooring for tenants, look for options like polyester or olefin that are stain-resistant and low-maintenance.
Garage
Indoor/outdoor carpeting and tiles may be the best options for the garage. These products tend to hold up better under rough weather and heavy soil, but they can feel thinner underfoot. Before you choose, make sure the material:
allows installation without a pad
glues directly to concrete
has a waterproof backing
resists mold and mildew
Kids' Carpet
Carpet in a loop or cut and loop style is ideal for kids' rooms. These options require little maintenance in a high-traffic environment. Children spend more time in their bedrooms and sit on the floor more than adults.
Living Room
Living room carpet needs to support higher traffic and keep a pleasing appearance. The longer pile of the frieze style minimizes wear, making it perfect for this area.
Need a Licensed Carpet Installer?
Best Place to Buy Carpet
As you browse places to buy carpet, keep in mind that they're not all the same. Big box stores offer services quite differently from a local installer. Make sure that you understand how they operate before you make a commitment.
Carpet Company Pros and Cons

| Seller | Pros | Cons |
| --- | --- | --- |
| Big Box Stores | Easy to find | Hidden fees or charges |
| Large Franchises | Lots of choices | Can't negotiate |
| Small Chains | Personal service | Occasionally unreliable |
| Online Retailers | Quick decisions | Minimal assistance |
| Carpet Installers | Professional service | Fewer options |
Where to Buy Cheap Carpet
The cheapest carpets often come from sales at big box home improvement stores, with prices as low as $0.75 per square foot. You'll need to pay extra for delivery, installation and other materials, like a pad or tack strips.
TIP: Check quality in the store by pressing your thumb firmly into the pile. The more quickly it springs back and recovers, the denser and more resilient it should be.
Cheap Carpet Installation or Replacement
Carpet installation costs $1 to $3 per square foot, not including materials. Replacement can add another $6 to $8 per square foot. If you're handy, you may be able to save some money by removing your existing flooring yourself.
In many cases, the cheapest way to get carpet is to pay for materials and installation from the same company. Businesses or local pros will often cut you a deal on labor if you buy for several rooms.
Get the Best Price On Carpet
When Is the Best Time to Buy Carpet?
The best times to buy carpet are early winter and late spring. Around the end of the year, people are busy celebrating the holidays. Companies tend to have sales and flexible schedules at these times. Late May and June bypass the tax refund crowd and the people looking to improve flooring before they sell during the summer.
Hiring Affordable Carpet Installers
When you're buying the carpet separately, you need to find a reliable installer to put it in. It's important to do your research and investigate a few different pros before hiring one.
NOTE: Installers make most of their income through markup on materials, which runs 50% to 75%. This means that a pro may not be willing to place flooring you bought from somewhere else.

Where to Find Cheap Carpet Companies Near You
If you buy the carpet locally, consider asking the company for a referral to an installer. Many wholesalers contract with pros in the area, and you might be able to get additional discounts by hiring them.

Questions to Ask When Hiring
When you start to research carpet installers near you, be sure to ask the following questions:
Will you place carpet I buy from another company?
Do you offer discounts for multiple rooms/whole house?
Can I get an estimate with all charges included?
FAQs
What's the most expensive carpeting?
The most expensive carpeting comes from natural materials like wool or sisal. These products can cost up to $15 to $20 per square foot.
Where can I buy cheap used carpet & rugs?
If you want a good deal on used carpet and rugs, start with these places:
Thrift stores
Estate sales
Buy/sell/trade sites like Craigslist
Where can I buy affordable carpet tiles, squares or remnants?
Big box stores often have a wide selection of carpet tiles or squares. For remnants, look at local installers or building supply liquidators.
What's the best type of cheap wall-to-wall carpet?
The best type of wall-to-wall carpet for a low price and long-term value is a short loop style made of polyester or olefin.
Who installs carpet cheap?
To get the best deal on cheap carpet installation, do the following:
Find a pro who sells inexpensive materials.
Get a detailed estimate.
Ask how much you can save if you DIY certain services, like disposal.
Have questions about carpet prices?
No Comments Yet