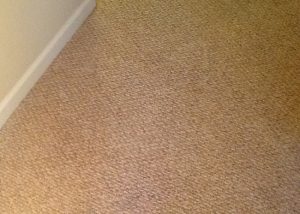 Carpets are part of what makes a home truly feel like a home. The flooring of a house says a lot about it, but the right balance of hard flooring and carpeting seem to give a home that cozy, comfortable feeling. When you are building or remodeling your home, the choices that you have for flooring can easily seem overwhelming. You have to consider things like allergies, your family dynamic, pets, and which areas of your home get the most traffic. For rooms where you know you want carpeting, how do you know which type of carpet is right? You will want to consider several different things, including carpet piles, your family, the makeup of your home, and your personal comfort.
What Are Piles?
Piles are the yarn that is used in the making of the carpet. The yarn is usually looped or cut to a certain length and twisted to stay in place. Usually, the more twisted the yarn is, the more durable it is. There are several different pile styles that end up with different textures. Some piles will hide things like dirt more easily while others track and wear down quickly. When you choose a carpet pile for you home, you will want to consider what the area is used for and how much traffic there is.
Cut Pile
This type of carpet pile tends to have straight strands that are cut and twisted. The amount of twist may have an effect on the softness of the carpet. Cut pile tends to be fairly soft, which means you can see marks such as footprints and vacuum streaks. There are different types of cut pile, such as frieze, Saxony, textured, and velvet. Frieze is the most durable and often chosen for commercial areas. Textured tends to be useful for areas that see more traffic since it is fairly durable and trackless. Both Saxony and velvet have a more luxurious feel and look, but are more easily worn down and show tracks.

Need to find a pro for your carpet project?
Find Pros
Level Loop Pile
The yarn of the carpet is twisted and forms level loops that is all the same height in level loop pile. This type is great for areas that see a lot of traffic, but carries a rather informal appearance. It is fairly stain-resistant and usually comes with only little cushioning. As such, it is not as common to find this style of carpet in many homes. It's quite useful in commercial applications, however.
Patterned Loop Pile
Patterned loop pile uses loops of various sizes to create patterns or designs in the carpet. It's great for bringing a casual look to a house and is often chosen for areas like family rooms.
Cut-Loop Pile
A combination of cut yarn and looped yarn makes for even more design possibilities. This type of carpet can be quite comfortable and make for beautiful flooring for any room of the home.
For the Pet Family
While considering the pile is an important part of choosing the right type of carpet for your home, you also need to consider the wear and tear your carpet will be exposed to. Much of this depends on the makeup of your family. If you own any pets, you will want to select a carpet style that will hopefully catch and hide the appearance of pet hair or dander until you can vacuum. Polyester, polypropylene, or the more durable nylon materials tend to work well with pets. You also want something that is stain-resistant and easy to clean in case of messes or accidents.
For the Active Family
If yours is a family that is always on the go in and out of the house, or you have little kids that are constantly running around and getting into things, then you want a carpet that is durable, stain-resistant, and easy to clean. You also want to choose a style that hopefully hides any dirt or little messes. When you have a very active family, you may not always have time to get to every mess right after it happens. Carpeting made out of nylon or less durable polypropylene or polyester tend to be the choice for active families.
For the Homebody Family
If you're at home a lot, you want to choose a carpet that is comfortable, looks clean, and helps to keep you healthy. If you or your family members suffer from allergies, you may wish to avoid carpets that contain volatile organic compounds (VOCs) which can irritate your throat, nose, and eyes.
For the Luxurious Family
If stains, wear, and tear are of little concern to you over comfort, then you might wish to go with a more luxurious style of carpet. Wool is the most luxurious choice and tends to be the softest. Luxury carpets are often chosen for low-traffic areas of the home where guests might visit. This carpeting looks beautiful, but it does wear down more easily.
For the Sunny House
Another thing you want to keep in mind when selecting the carpet for your home is how often the carpet is exposed to sunlight. If you happen to live in a home where there are a lot of windows and the sun is constantly shining through, your carpet may be more prone to fading. There are carpet styles out there that resist fading when exposed to sunlight. Consider a fade-resistant carpet if you happen to live in a sunny home.

Need to find a pro for your carpet project?
Find Pros
Choosing Something Comfortable
Above all else, when you are choosing the type of carpet to buy & install in your home, you want to consider your personal comfort level and the comfort of your family. Different types of carpet will require different types of maintenance. If you have a busy household full of kids and pets, it's usually easier to choose a carpet with a pile style that hides dirt and hair, is stain-resistant, and fairly easy to clean. For a more luxurious feel, you can go with a plush pile. If you want durable and trackless, the commercial-style loop pile is quite useful. You can also adjust the comfort of your carpet by choosing a thicker cushioning pad. Consider the maintenance that goes into the carpet in addition to its look and feel. It all boils down to personal preference in the end. Consult with a carpeting contractor if you're uncertain about which is best for your home.
---
No Comments Yet
You can be the first to comment!