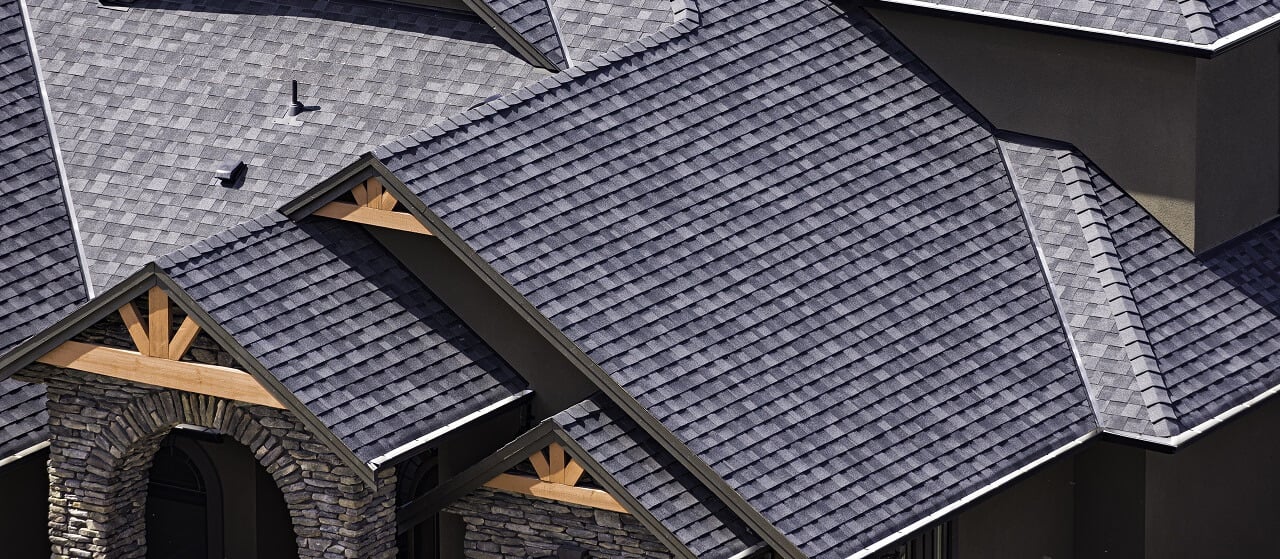 How and Where to Get the Best Prices on Cheap Roofing Shingles
The cheapest roofing shingles are asphalt or asphalt-based at $1 per square foot. The best price on roofing shingles ultimately depends on your roof size and material choice, but you have lower-priced options at your disposal. Choose between fiberglass, organic, 3-tab and architectural for your home.
On This Page:
Cheap Roof Shingles
At $1 per square foot, 3-tab asphalt is the cheapest and most sensible option for shingle roofs. The best asphalt shingles can last a long time and keep your home looking sharp. It's an effective shield against the elements and doesn't need a replacement for up to two decades with little maintenance.
Best Buy or Value Roof Shingles
Asphalt shingles are some of the most affordable and practical options for roofing. They're easy to install, available in plenty of colors, and stand the test of time and elements. Repair is easy when just one shingle is damaged.
Disadvantages of Cheap Roof Shingles
Some disadvantages to cheap roof singles are the need for replacement, poor insulation, and vulnerability to mildew and extreme winds. It also needs replacement every 15 to 30 years, depending on your local climate and maintenance.
What Are Some of the Cheapest Roofing Shingle Materials?
Many homeowners debate between metal roofs or asphalt shingles. Cedar is another viable option for its durability.
Asphalt 3-tab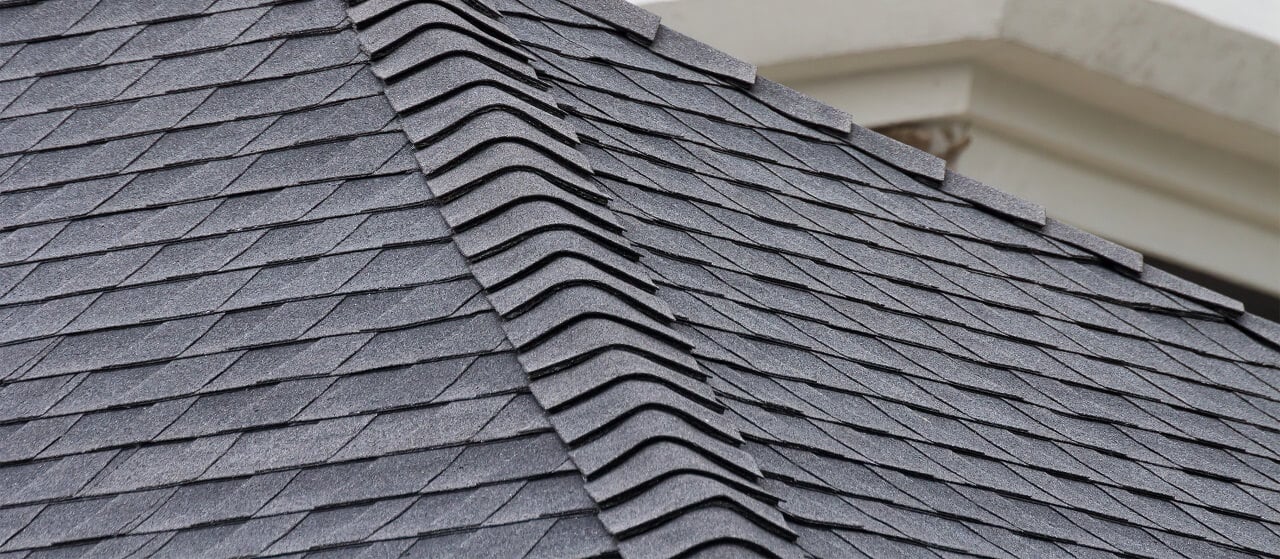 Asphalt 3-tab is the most common and cheapest type of shingle at just $1 per square foot. Fiberglass shingles are less expensive than organic asphalt, so this might be more appealing for larger roofs.
Cedar Shingles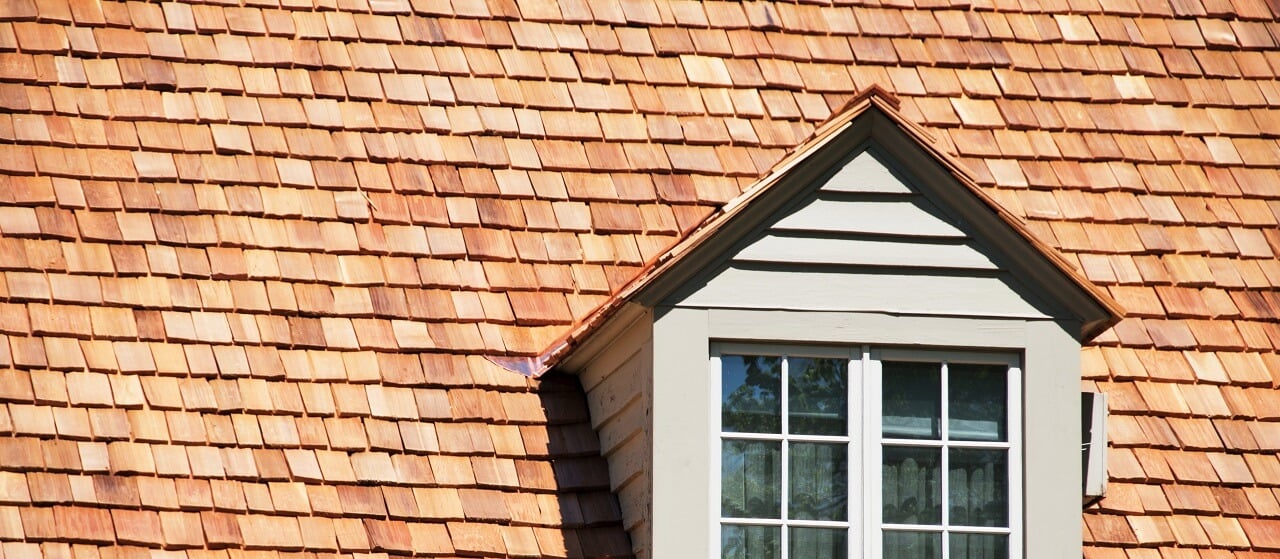 Wood shingles are more expensive than 3-tab asphalt shingles. Cedar is highly resistant to weather and insects, and the lowest shakes go for as low as $4.50 per square foot. However, keep in mind that higher quality wood can fetch for more than $100 per square foot.
Corrugated Steel
Corrugated steel shingles imitate other types of roofing like clay, wood, and composite. However, it's much more affordable at just $1.80 per square foot.
Architectural Asphalt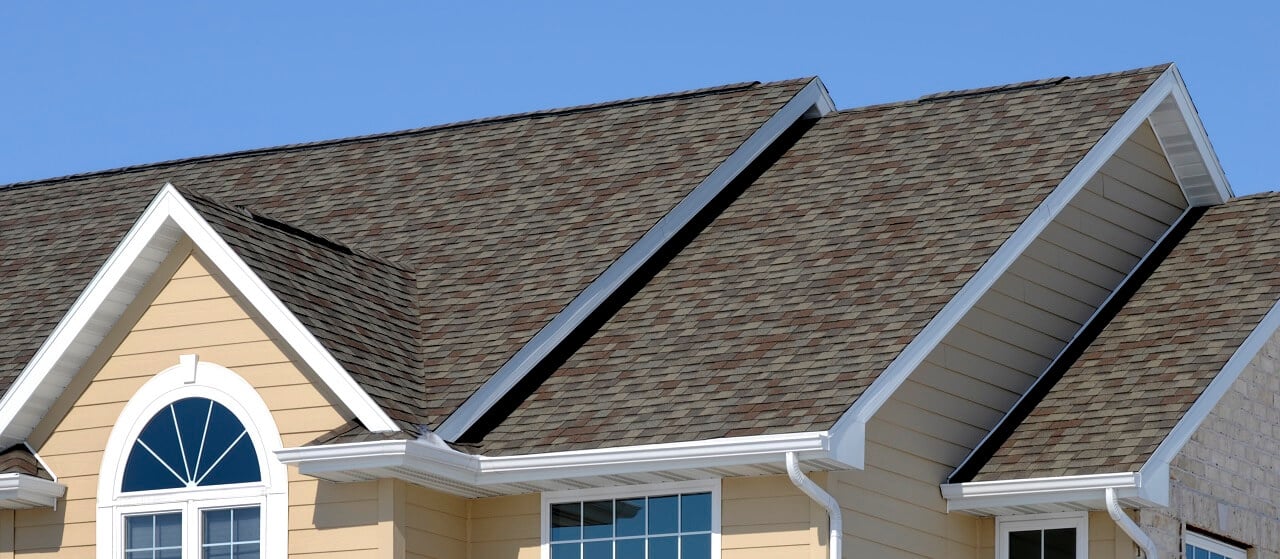 This type of asphalt shingle is of higher quality and lasts longer than regular 3-tab asphalt shingles. It lends a three-dimensional look that imitates wood and slate at a low price of $1.50 per square foot.
Costs of Cheapest Shingle Roofing

| | |
| --- | --- |
| Asphalt 3-tab | $1 |
| Cedar shingles | $4.50 |
| Corrugated Steel | $1.80 |
| Architectural Asphalt | $1.50 |
Ready to start your
shingle installation

?Find Pros
The Best Place to Buy Roofing Shingles at a Cheap Price
Many large, trustworthy companies specialize in roofing. These include GAF, CertainTeed, and Owens Corning. Search for these and other brands at big box stores for the best deals and largest selections.
Faux Stone Siding Company Pros and Cons

| Seller | Pros | Cons |
| --- | --- | --- |
| Big Box Stores | Large collection of brands | Often out of stock during peak seasons |
| Small to Large Franchises | Often higher quality | Fewer style options |
| Small Businesses | High level of care and attention | Potentially slow process |
| Specialized Online Retailers | Easy selection | Steep shipping costs |
Cheap Roofing Shingles Installation and Replacement
Start your search by estimating shingle roofing costs for a location-specific quote. Roofing installation can cost as low as $5,500 if you find discount installation prices.
Asphalt roofs last between 15 to 30 years, depending on your climate. If your shingle's lease is up, take a look at local asphalt shingles roofing replacement and installation costs.
Best Time to Get the Best Price on Roofing Shingles
The best time to purchase roofing shingles and get them installed is in winter. Installers work on ongoing projects throughout the year, but during the colder months, business slows down. This provides you with your top pick of contractors and materials without compromising for whoever is not busy.
Hiring Affordable Roof Shingle Installers
Determine the cost of repairing a roof in your area before ordering shingles or sets online. This search can turn up cheap deals you might otherwise overlook.
Call local contractors and businesses and ask for quotes. Compare these to prices you see on large brands' websites or in-store prices for the best rates.
Ready to start your
shingle installation

?Find Pros
No Comments Yet