Photo: jhorrocks / iStock / Getty Images
Whether you're picking out siding for your new home or updating your current house, you're probably weighing the pros and cons of each option. After all, the size and texture of your siding panels can greatly change your home's aesthetic. Your exterior paint color and window types play important roles in the look of your home, but the siding style has a profound and underappreciated impact.
Although the cost of replacing siding is not inexpensive, ranging between $5,000 to $14,050 in many regions, the long-term benefits are definitely worth the price. When you invest in the right materials that are long-lasting and damage-resistant, you likely won't need to do another siding project for at least 20 years.
Before you decide which type of siding is best for your situation, it's helpful to consider your region, neighborhood and how much you're willing to spend on maintenance. Below, take a look at some of the most popular house siding options so you can pick the right fit for your home.
Types of House Siding
Photo: vkyryl / iStock / Getty Images
When it comes to choosing between various types of siding, current trends and overall durability are usually two main priorities. Since there are so many options these days, you can make your decision process easier by narrowing down your choices to seven main categories of house siding options:
Wood
Vinyl
Fiber cement
Metal
Stucco
Stone
Brick
Bold color contrast is one increasingly popular siding trend that's easy for homeowners to implement with a fresh paint job. For example, a darker blue, gray or green with stark white trim helps accentuate a home's features, especially if the house has a modern or contemporary architectural style.
Keep in mind that, depending on the siding material, different exterior painting techniques will need to be used. This is why finding professional exterior painters in your area, or at least an experienced local siding contractor, is extremely helpful. The last thing you want is for your home to not look its best simply due to lack of communication or improper painting techniques.
Learn more about the seven most common house siding options below.
Wood Siding
Photo: irina88w / iStock / Getty Images
The classic, natural appearance of wood siding has been a neighborhood favorite for generations. Plus, you have a lot of freedom in terms of what types of wooden shingles you prefer—especially if you'd like to create a traditional, rustic or modern look.
Pros: Some common variations are shingles, panels, planks and board and batten siding. Cedar is often a go-to choice, but pine is also quite popular.
Cons: Since wood siding shrinks and swells based on moisture exposure, is prone to termites and tends to lead to cracked paint, it can require frequent maintenance to keep up a fresh appearance.
Keep in mind: There are plenty of alternatives to wood that have the same look as a wooden façade without the disadvantages, including vinyl and fiber cement.
Vinyl Siding
Photo: baona / iStock / Getty Images
Vinyl siding is made from plastic and can create a streamlined, clean look for your exterior, as well as be used for weatherproofing purposes. People mostly gravitate towards it for its affordability.
Pros: One of the most popular and cost-effective options, vinyl siding is also low-maintenance. Be sure to avoid cheap vinyl siding options to maximize longevity. For example, discounted, poor quality vinyl panels are usually quite thin; you likely want your vinyl panels to be .042 inches or greater in thickness.
Cons: Although affordability is one of the greatest perks of vinyl siding, the material's likelihood to break is one of the biggest drawbacks. It's more likely to warp in the heat or fade in color over time due to exposure to the elements.
Keep in mind: Painting vinyl siding isn't as straightforward as painting wood or fiber-cement siding. Some companies will do it, but in most cases, you'll have to completely replace the vinyl.
Fiber Cement Siding
Photo: Marje / iStock / Getty Images
One of the most innovative types of siding, fiber cement is quite popular. The fiber cement technology was invented by the company James Hardie in the 1980s and the siding is particularly durable and versatile.
Pros: This siding, which is made of a mix of cement, sand and fiber, is extremely popular because it's specifically engineered to look like wood while resisting wear and tear.
Cons: The price of installation can be up to three times more expensive than vinyl. Plus, you'll likely want to power wash the siding at least every couple of years and refresh the paint every 10 years, depending on the climate.
Keep in mind: Fiber cement siding isn't recyclable, so if environmental impact is a big concern, you'll want to be aware of that.
Metal Siding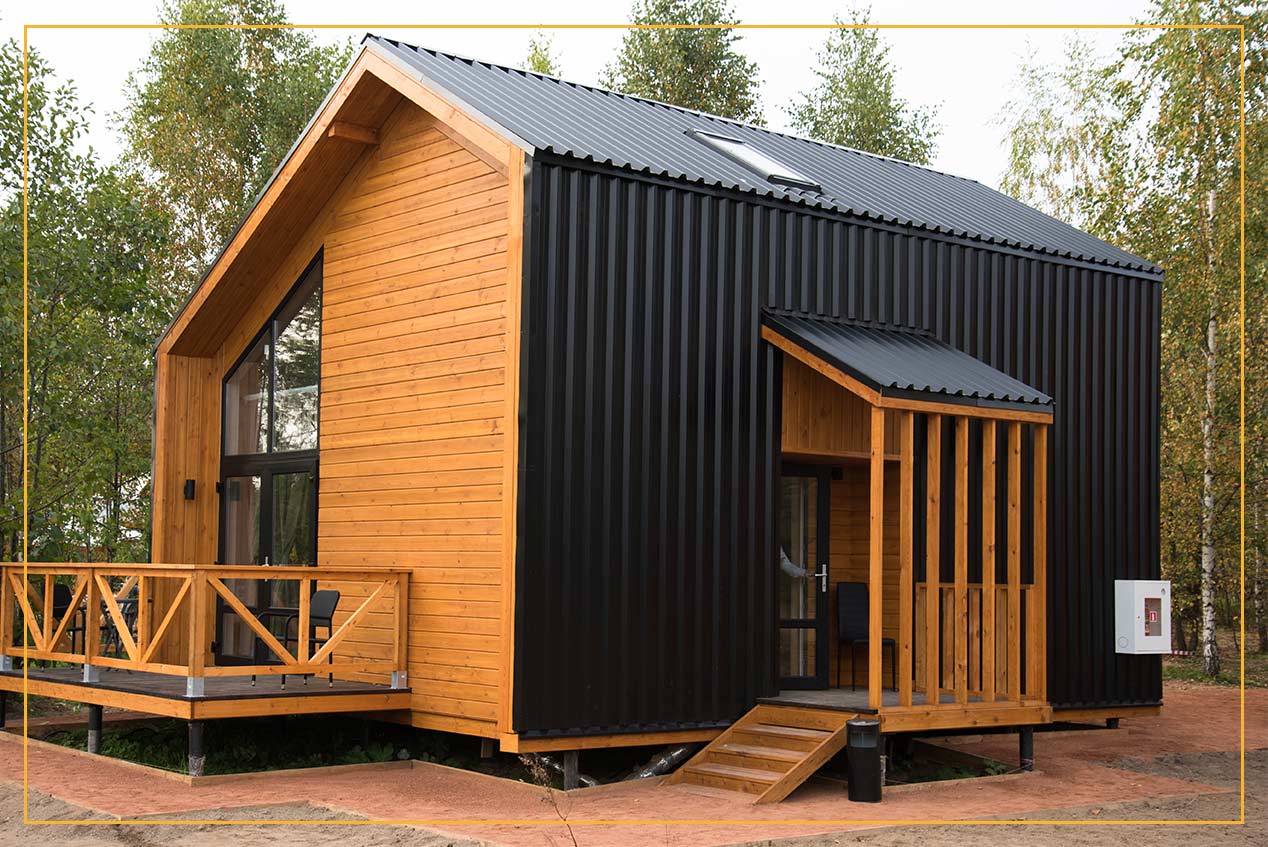 Photo: Dina da / Shutterstock
When it comes to metal siding, whether it's aluminum or steel, it isn't affected by the elements. This can be an incredible benefit for many homeowners to consider, depending on their region.
Pros: One of the main benefits of metal siding is that it's similar in appearance to vinyl siding but it's a lot more protective. It's fire-proof, insect-resistant and prevents mold and fungal growth.
Cons: Unfortunately, both aluminum and steel siding are super inefficient in terms of energy usage. After all, any type of manufactured metal has extremely high embodied energy ratings.
Keep in mind: Neither metal nor aluminum siding offers any insulation due to the material's thinness. One solution is to add rigid foam insulation, which is another cost to consider.
Stucco Siding
Photo: pastorscott / E+ / Getty Images
People tend to choose stucco for a combination of reasons. Not only do they like the aesthetic and the roof options, but also appreciate that it's one of the most energy-efficient siding products on the market.
Pros: If you live in the hot southwest, especially desert climates, this style of siding keeps cool air in even under the intense sun.
Cons: Whether you opt for natural or synthetic stucco, this material costs more than most other types of home exteriors. Additionally, it's not a suitable material for moist environments.
Keep in mind: Stucco is costly not because of the material itself but because of the price of the application process.
Stone Siding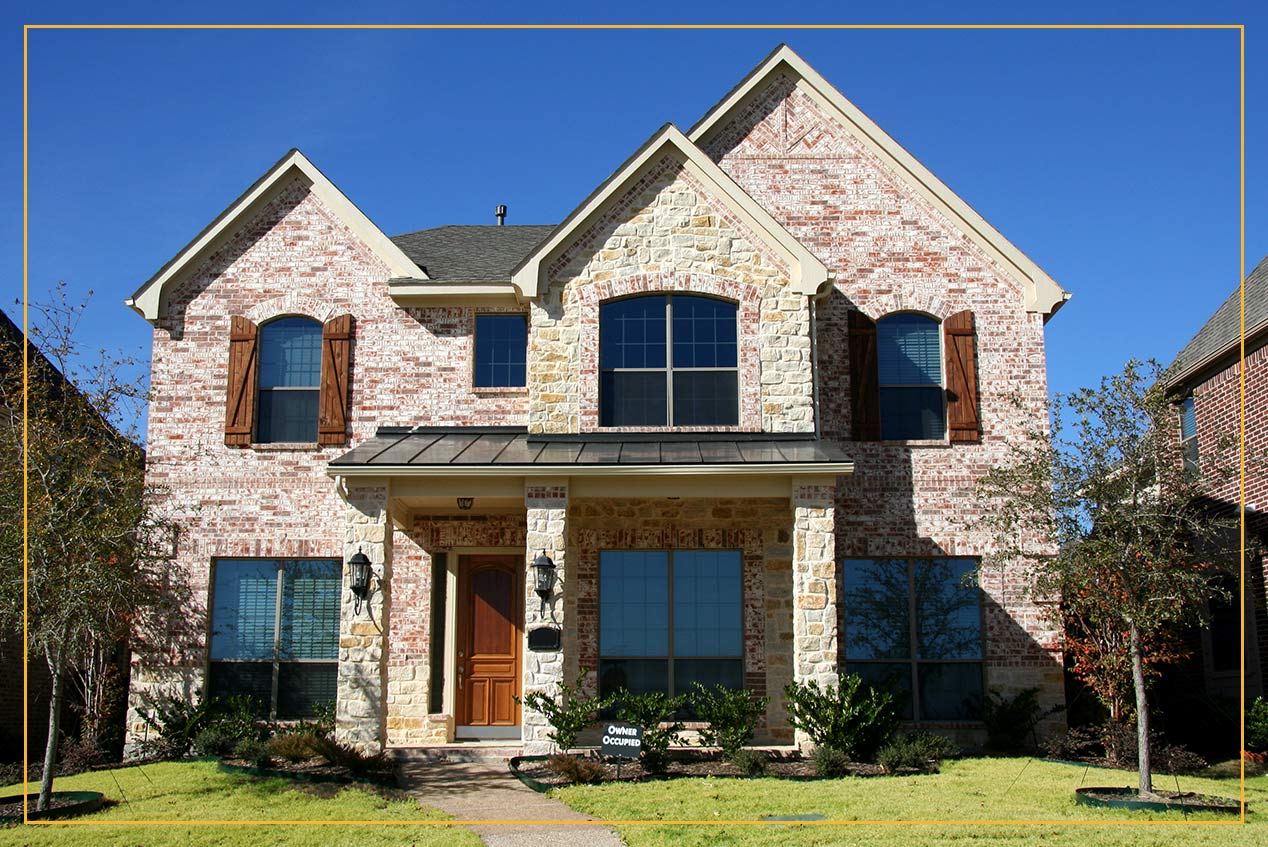 Photo: SDI Productions / iStock / Getty Images
Stone is quite often used in combination with other siding materials. Depending on the size, shape, color and quality of your stone selection, your exterior will vary greatly.
Pros: Stone is not only aesthetically pleasing, but it's one of the best options in terms of long-term usage compared to most siding alternatives (even fiber cement).
Cons: It's tough and costly to repair this type of siding if it gets damaged. Also, incorrect installation can lead to rapid mold growth. If you're looking for an eco-friendly siding option, remember the stone mining process has a negative effect on the environment.
Keep in mind: Even though it's a pricey siding option, stone does boost your house's energy-efficiency in terms of helping you regulate internal temperature.
Brick Siding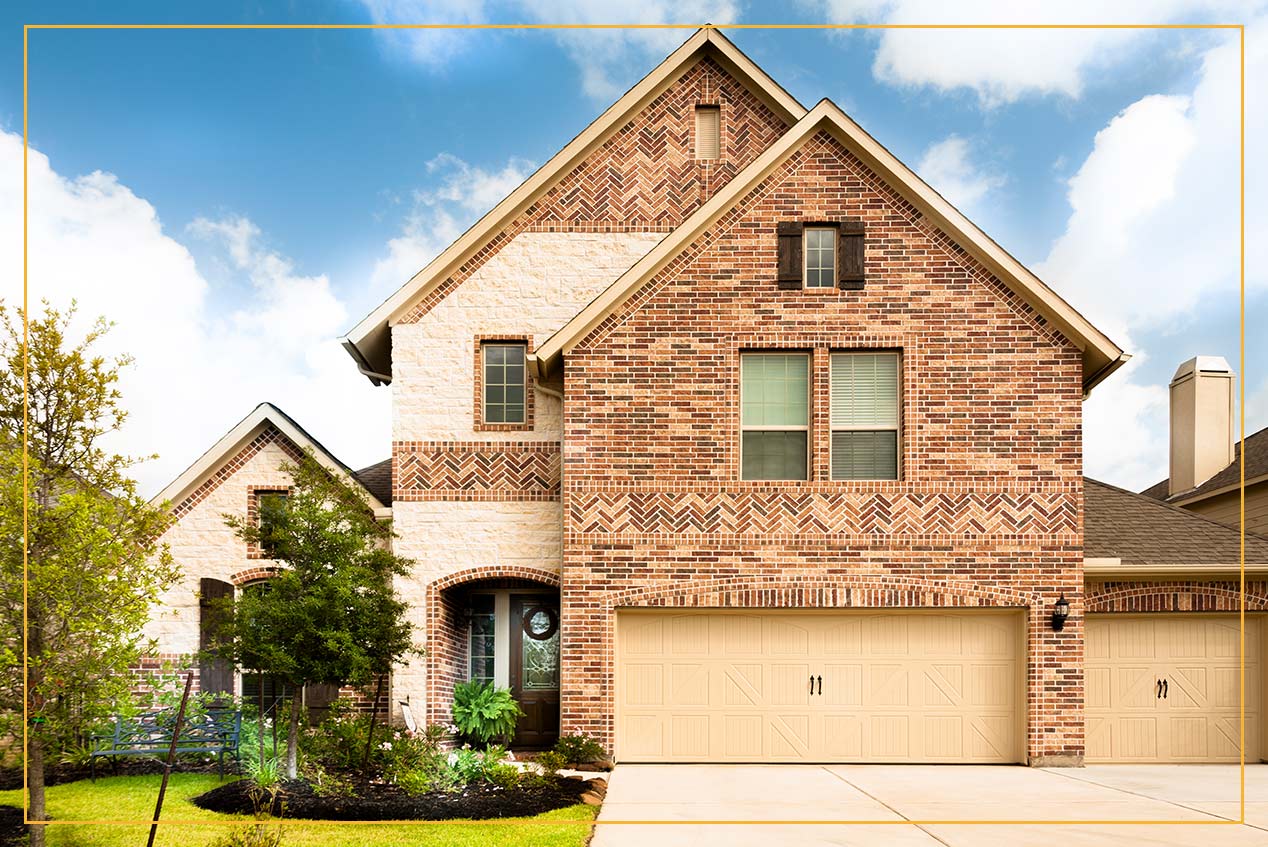 Photo: fstop123 / iStock / Getty Images
Also known as brick veneer, this style of siding is composed of an exterior wood frame stacked with freestanding bricks. The three most common types are interlocking, panel and flat tile brick siding.
Pros: Brick siding makes a home look sturdy and classic. Plus, it's eco-friendly since brick veneer is usually upcycled or recycled for future usage.
Cons: Unfortunately, brick siding is one of the most expensive siding options because brick manufacturers tend to charge premium prices for certain colors, textures and thicknesses of brick veneer.
Keep in mind: Unless you plan to paint your brick veneer, your color choices are often more limited—usually your options are tan, white or traditional red bricks.
Best Siding for a House
There's no doubt that the best siding for a house depends on many factors, from personal preference to climate and the cost of upkeep. Using a home siding calculator to help you figure out and plan for the cost can be a game-changer.
Hopefully, this article gave you some food for thought on the best house siding options to keep in mind as you plan your next exterior remodeling project.
Replacing siding is an underrated home improvement because there are a ton of options that drastically upgrade your home's appearance. Below, check out more siding inspiration and specific recommendations for creating the ideal exterior for your abode.
Photos: kali9 / E+ / Getty Images; jgareri / E+ / Getty Images; ghornephoto / iStock / Getty Images; MixMedia / E+ / Getty Images; TaurusY / Shutterstock; PC Photography / iStock / Getty Images; 3d_and_photo / Shutterstock; tokar / Shutterstock; tokar / Shutterstock
No Comments Yet