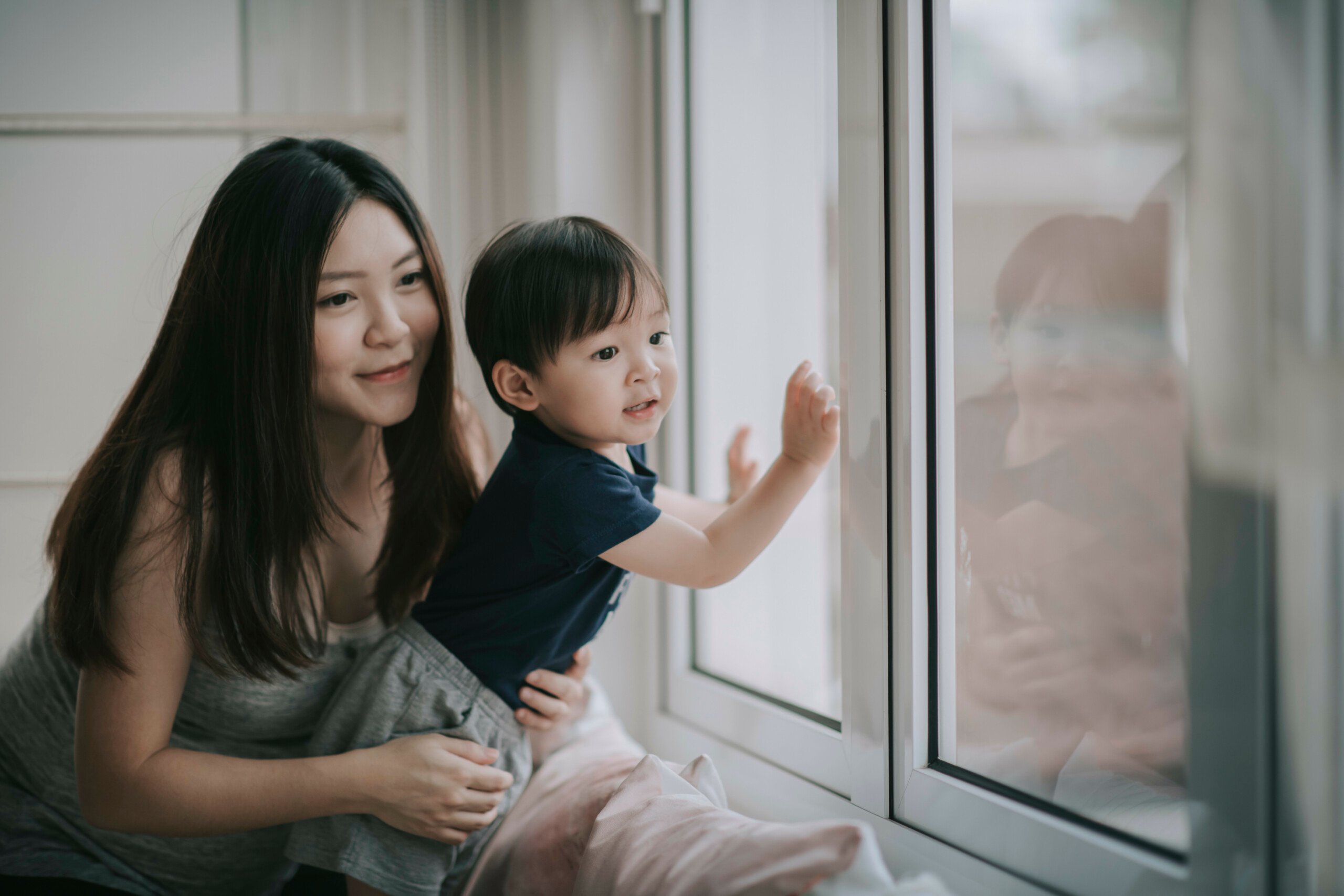 Different types of window styles can fit a wide range of lifestyle needs, building requirements and trends. The ideal window for your home not only depends on your practical and aesthetic preferences but also on how it fits within the broader context of your home's design.
Unlike certain DIY projects where a pro might be able to make quick or easy adjustments, you'll need to budget the cost of window replacement and repair. Since you might spend $650 for each window replacement, it helps to prepare for what you'll spend in advance.
Check out a few popular window styles below to help you make the best choice for your home.
On This Page
The Best Windows for Your Home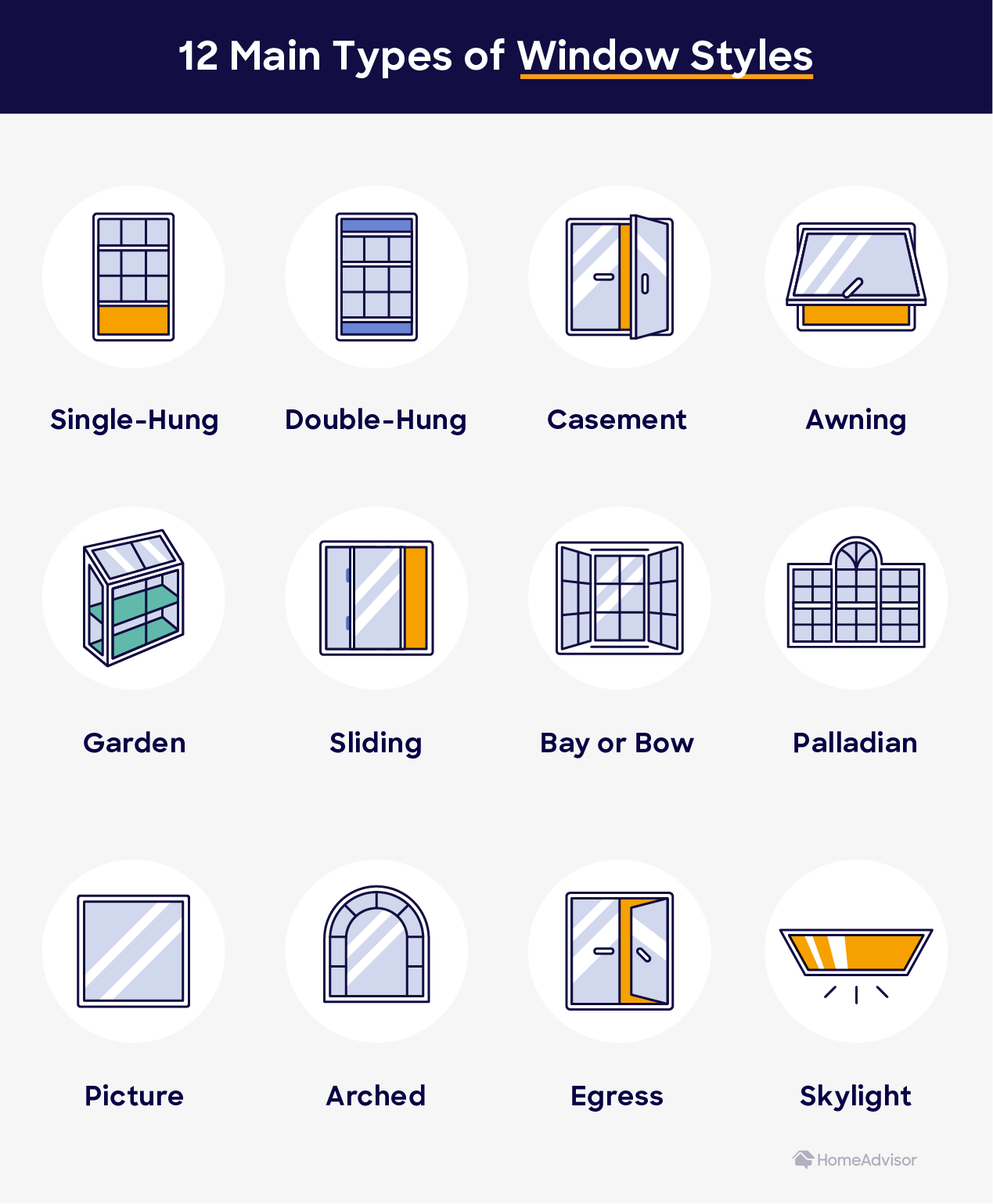 When it comes to choosing the best windows for your home, there are many factors to consider. For example, if you purchase windows that are energy-efficient and easy to clean, you'll save money on both the cost of professional window cleaners and utilities. You'll also want to consider window functionality, placement, the number of windowpanes and the type of window glazing.
Below, take a look at 19 common window styles to help you decide which option is best for your project. If you need a refresher on window terminology, check out this window glossary before reading.
1. Single-Hung Window
A single-hung window is one of the most straightforward window styles. With a moveable sash on the bottom and one fixed sash on the top, the window can open only from the bottom.
Pros: This type of window is usually made of an affordable material like vinyl and it's relatively easy to install. Homeowners can opt for more expensive material options like wood if they'd like. These windows are also super durable with fewer moving parts than other styles.
Cons: Cleaning is more difficult with single-hung vs. double-hung windows. You can only open the bottom sash, so it's tough to access the entire window in order to clean it. There's also less airflow because you can't open both the top and bottom sash.
Cost: Since there aren't too many moveable parts, these windows run from $150 to $400 per window.
Best used for: Single-hung windows work well in almost any part of the house. They're also a good choice if you want a strong insulator.
2. Double-Hung Window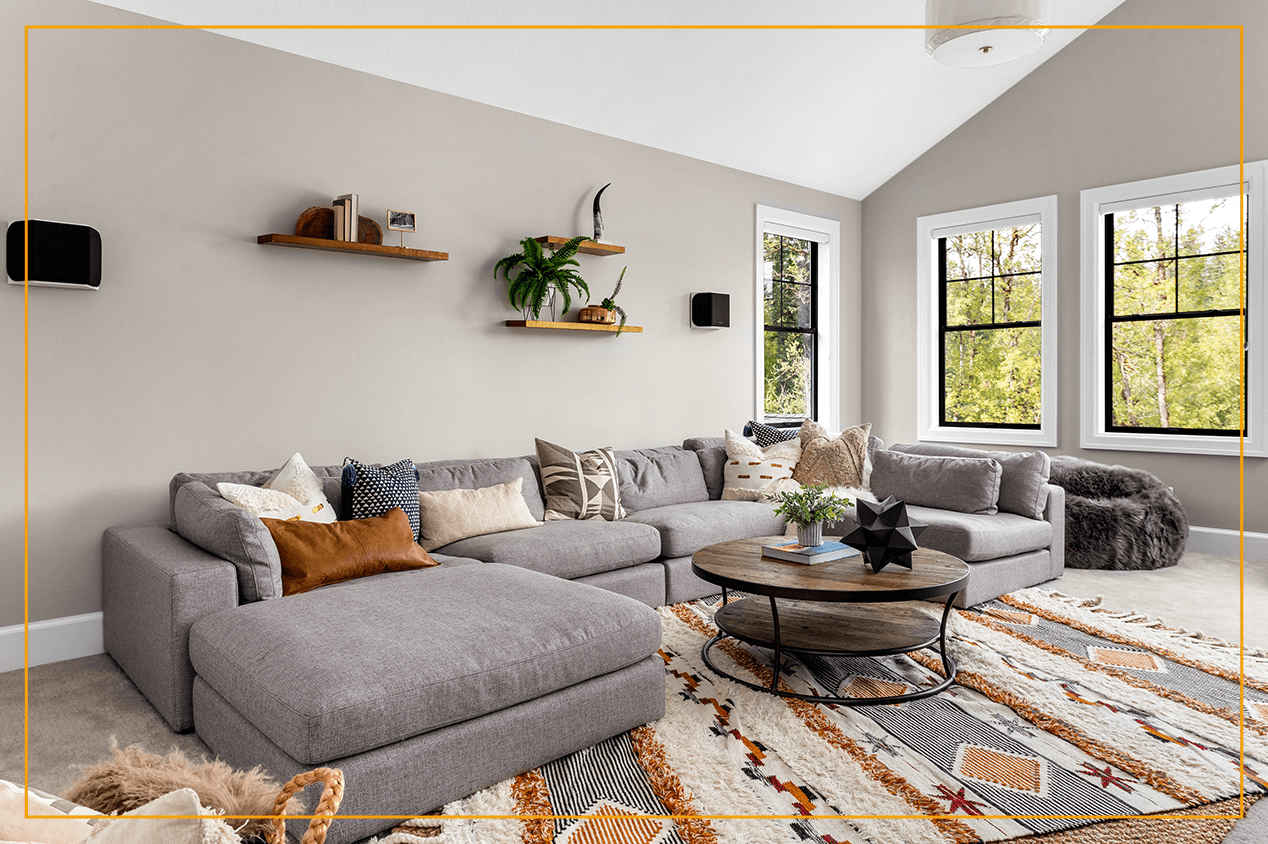 A double-hung window is another one of the most popular window styles. With two sliding sashes for optimal ventilation, both the top and bottom sashes can tilt in and out.
Pros: This type of window offers a lot of versatility and it's easy to clean because both the top and bottom sash open. Also, the ability to open the window just from the top has safety benefits for small children and pets.
Cons: Installation is more expensive. Also, double-hung windows need to be made of high quality materials to keep the seal of the top sash from breaking down over time due to gravity.
Cost: Since they come in many styles and framing options, and have more moveable parts, these windows are more expensive at $400 to $600 per window.
Best used for: Double-hung windows work anywhere in the home. They're especially beneficial for homes in hot, humid climates because they maximize ventilation for rooms with a lot of moisture.
3. Cottage Window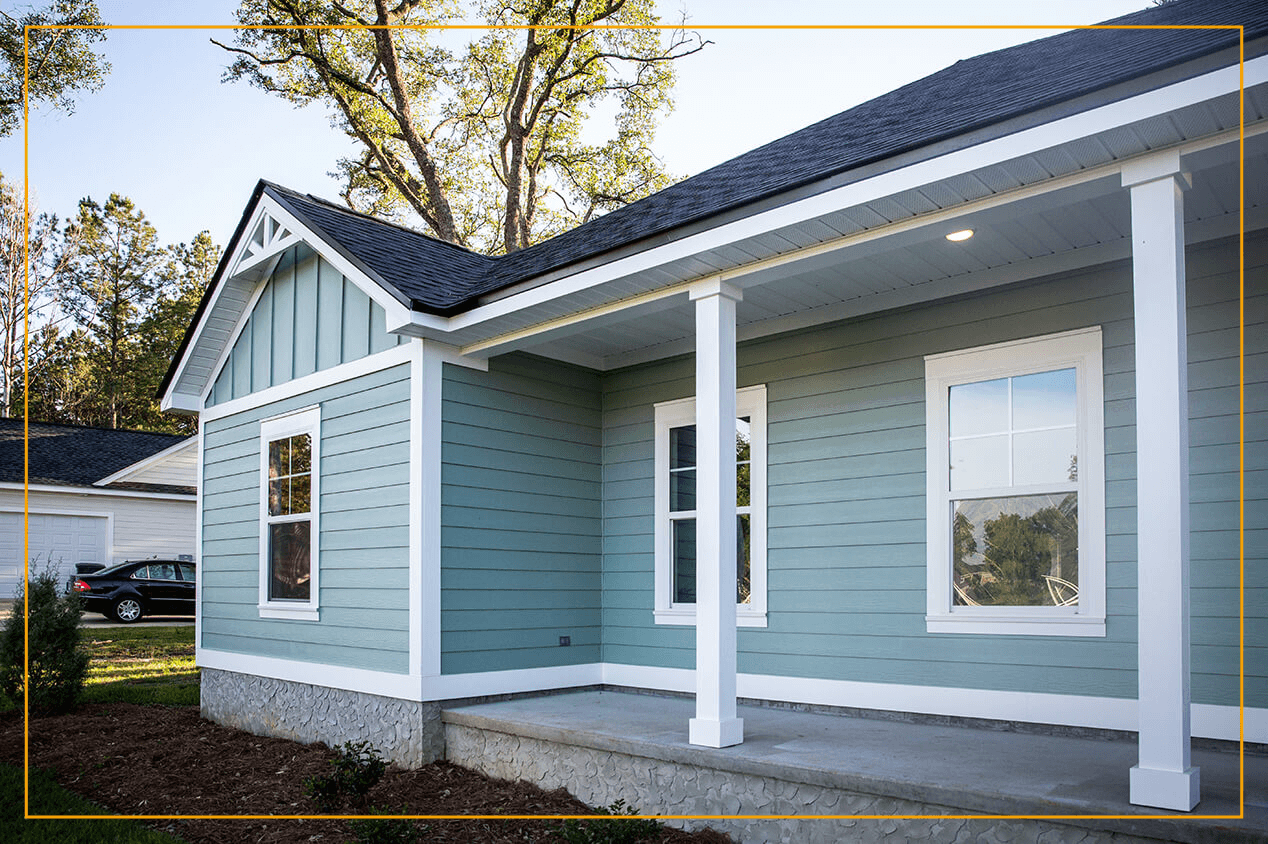 Cottage windows are a type of double-hung window, but there are stylistic differences that set a cottage window apart: an asymmetrical sash split (the upper window sash is smaller than the bottom) and grilles. The grilles give the impression that there are multiple small window panes, even though it's just one pane.
Pro: The multi-paned look brings curb appeal, while the unrestricted lower sash gives you a clear view of your yard.
Con: This window style can look old-fashioned if it's not suited to the look of the rest of the house.
Cost: Since cottage windows are considered double-hung windows, they run between $150 and $650 each.
Best used for: If you're aiming for a quaint, Colonial feel, cottage windows add charm and modern functionality, depending on the style of your home.
12.
4. Casement Window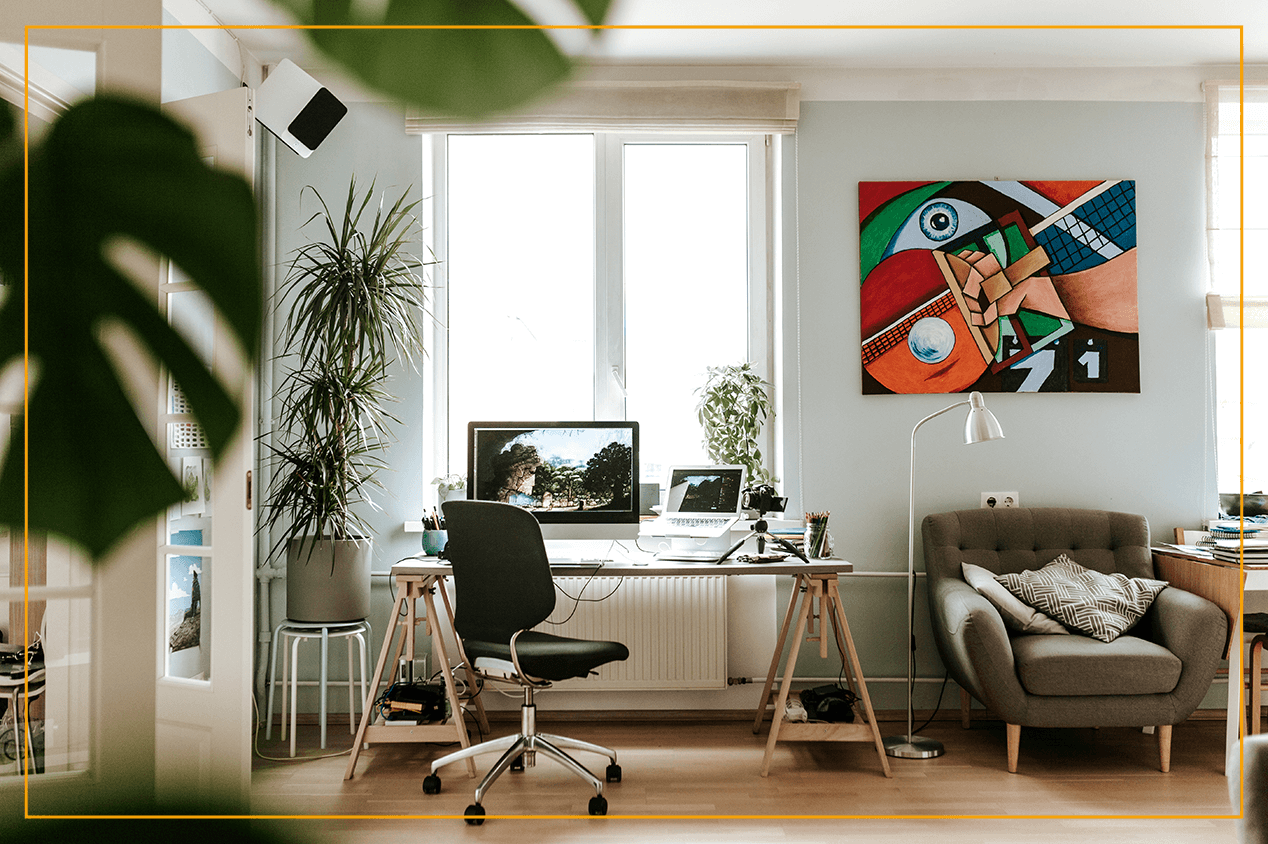 With side hinges like a door, casement windows open sideways with a crank that's operated by hand inside the home.
Pros: Since they're tall and open up wide, they provide a generous amount of natural light. It's also convenient that the windows can open easily with a crank that's easy to operate. Oftentimes casement windows can provide a nearly unobstructed outside view, too.
Cons: Since casement windows open outwards, the frames can start to look worn down quickly from being constantly exposed to the elements. Also, these types of windows have the potential to break if you don't periodically clean and lubricate the hinges.
Cost: Depending on material type, casement types run anywhere from $150 to $1,000. Keep in mind that vinyl styles are more affordable than wood. Vinyl windows can cost $150 to $400 per window, whereas wooden windows range from $300 to $800 each. Unsure about which material is best for your casement window? Check out this vinyl vs. wood windows comparison guide.
Best used for: Casement windows are perfect for any room where you want to allow plenty of natural light. Dining rooms, living rooms, kitchens and home offices are ideal places for this window style.
5. Storm Window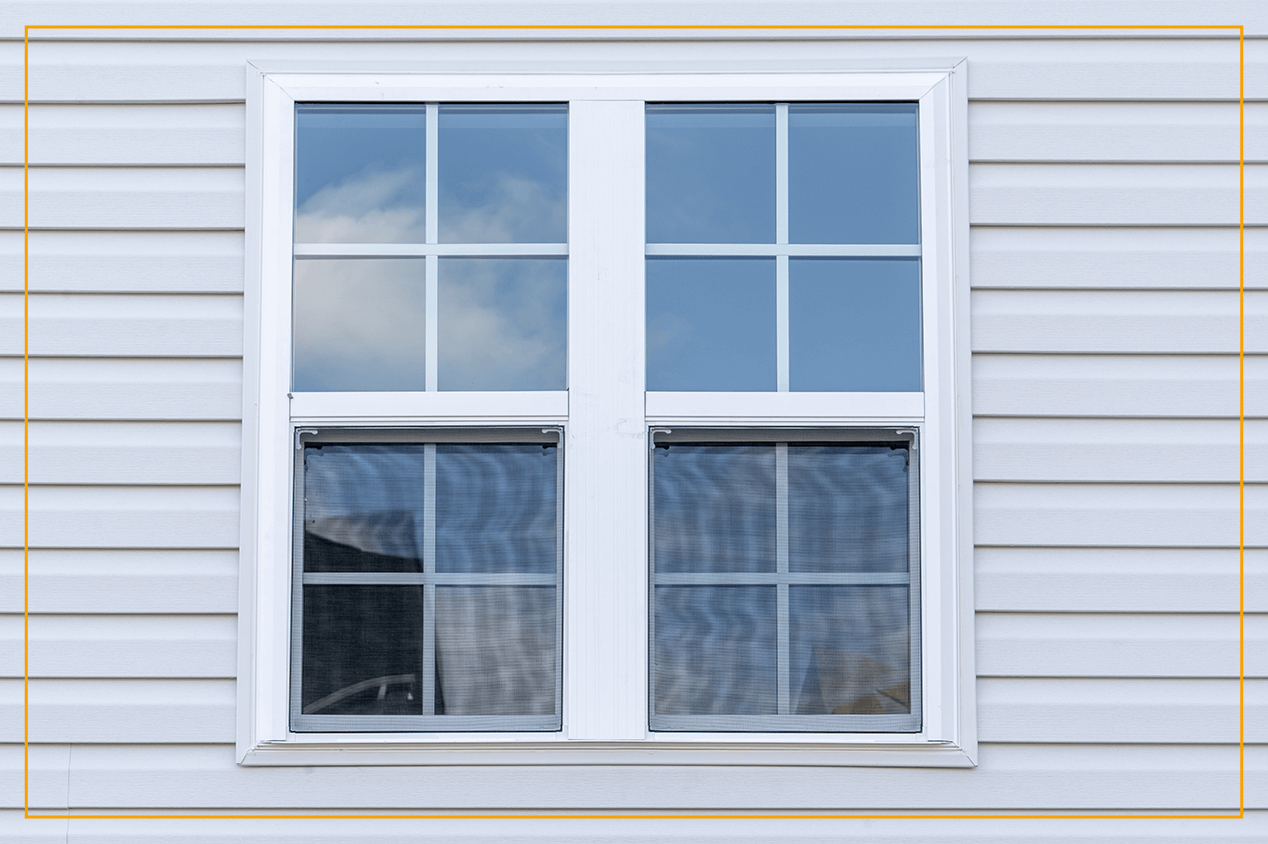 Mounted outside or inside of the main glass windows of a house, storm windows are strong insulators. You can also opt for interior storm windows as well.
Pros: Not only are storm windows sturdy and protective, but they also help reduce outside noise.
Cons: Stylistically, storm windows don't always have the best reputation. Aluminum window frames can look cheap, and they might not coincide with the look and feel of the rest of your home.
Cost: Typical vinyl or wooden storm windows range from $200 to $290, whereas aluminum storm windows are much more affordable, averaging about $160. If you're interested in the cost of hurricane impact windows, you'll need to increase your budget.
Best used for: In regions with a lot of inclement weather, storm windows are particularly valuable. They help protect main windows from the elements, and in some cases, they may reduce condensation while improving energy costs.
6. Awning Window
Awning windows are constructed with hinges on the top that open outwards on the front and bottom, to prevent rain or debris from entering the home.
Pros: These windows allow natural lighting and airflow while preserving privacy. Even if it's lightly raining, you can open an awning window without worrying about your indoor space getting drenched.
Cons: Awning windows have significantly smaller openings than sliding windows. Also, you're more restricted in your placement choice with awning windows — they're best suited for openings where the width is greater than the height.
Cost: The cost of an awning window is comparable to the cost of installing a garden window. Depending on size and materials, the cost without installation starts at $500 and goes up to $2,400, with an average of $800.
Best used for: Awning windows are ideal in areas of the home where you want to maximize ventilation without compromising security, like bathrooms and basements.
7. Bay Window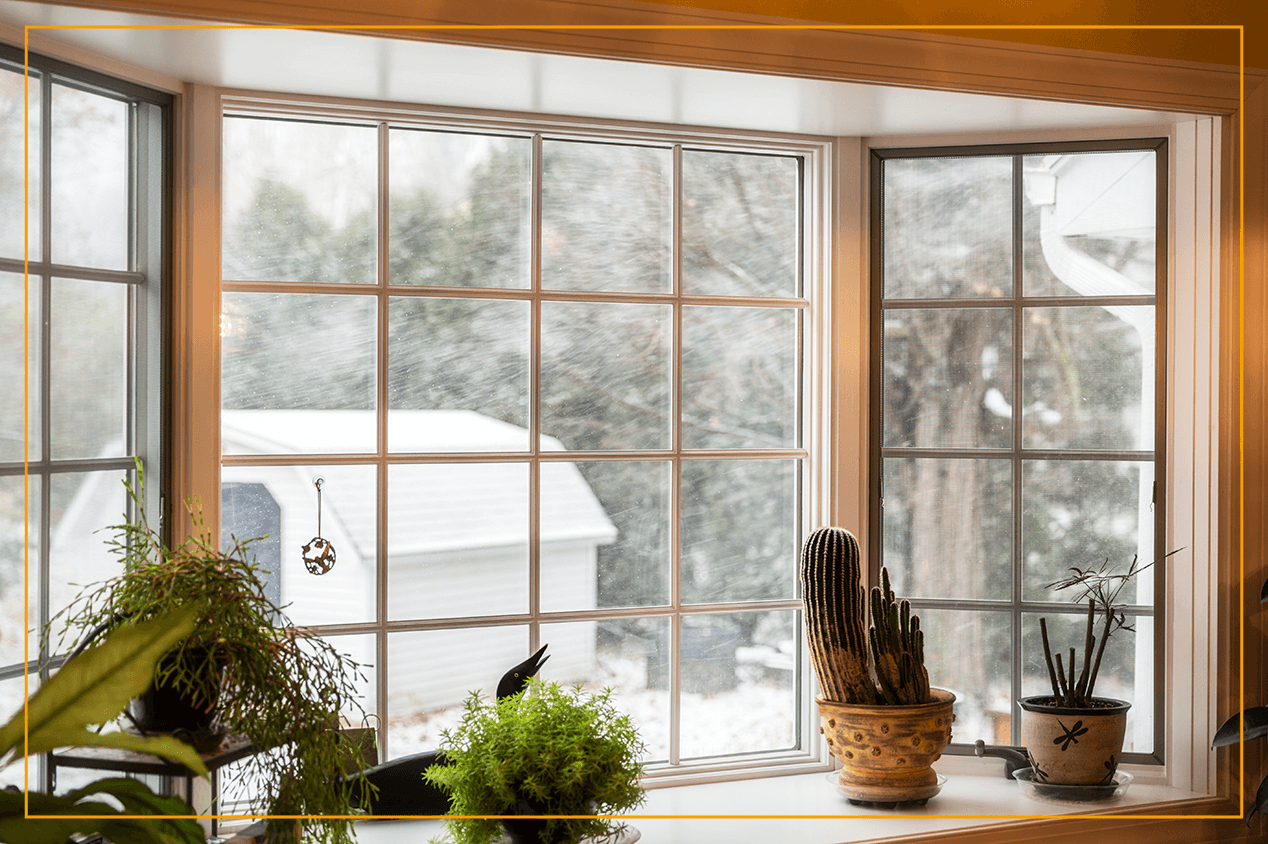 A bay window is a window space jutting outward from the main walls, combining three or more windows that angle out and project outside. To many, the cost of bay windows is worth it to elevate the aesthetic of their home design.
Pros: Aesthetically speaking, bay windows stand out as one of the most beautiful styles of windows. They serve as focal points in a home, allowing natural light to fill a room at all points during the day.
Cons: Bay windows are a more expensive option. If they don't work within the overall context of your home, they can look clunky and out of place.
Cost: Depending on various customization options, pricing for bay windows ranges between $910 and $7,100.
Best used for: If you have a spacious home that calls for a lot of natural light or cozy reading corners, consider constructing a bench or putting a couch right underneath the window.
8. Bow Window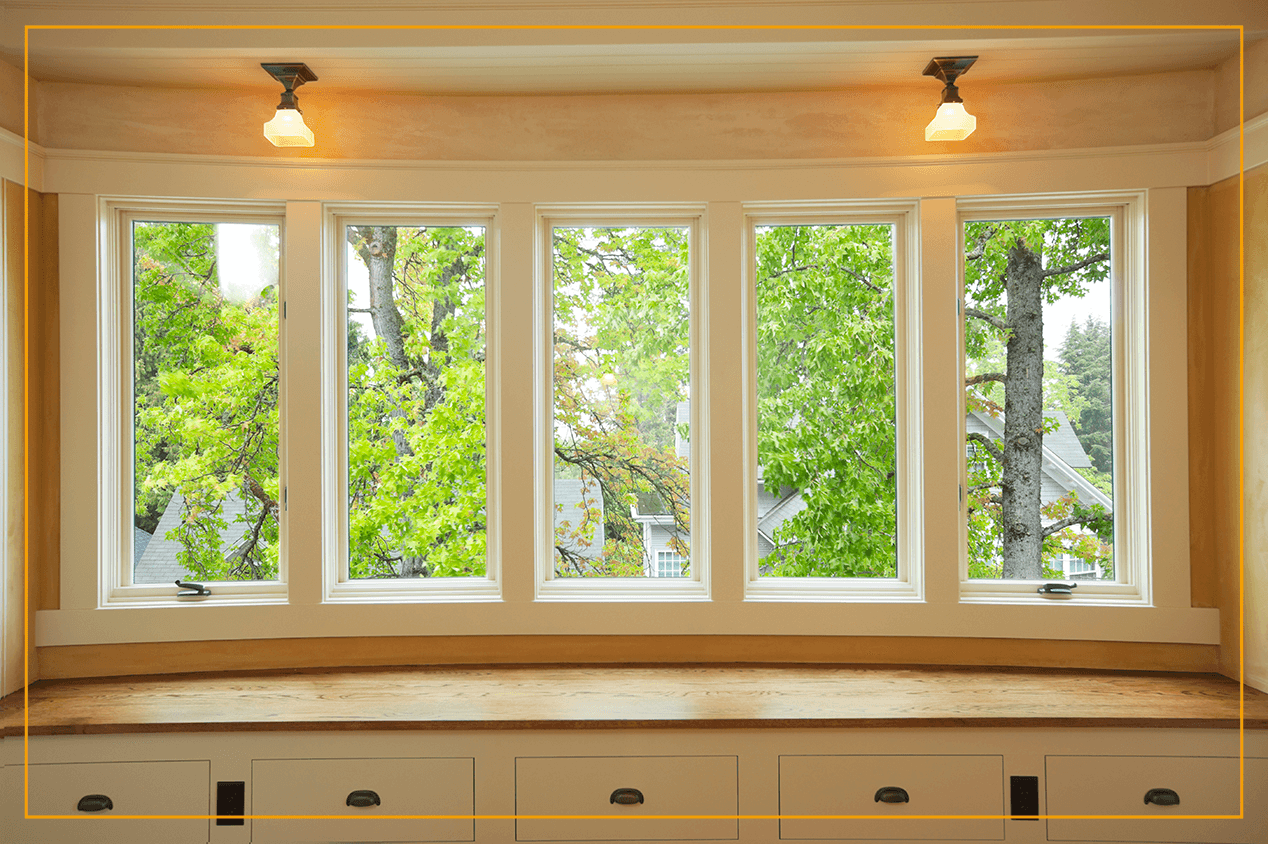 A bow window is similar to a bay window, with the only difference being that there are more pieces of glass to create curvature. They're usually referred to as a "four-lite bow" or a "five-lite bow."
Pros: Bow windows let in a lot of light and have an attractive rounded appearance.
Cons: In the same way that bay windows can get expensive, bow windows have a high price tag for both installation and upkeep.
Cost: Like bay windows, pricing for bow windows ranges between $910 and $7,100.
Best used for: Bow windows create a unique rounded shape on the outside and a seating nook on the inside, making them ideal for living rooms.
9. Palladian Window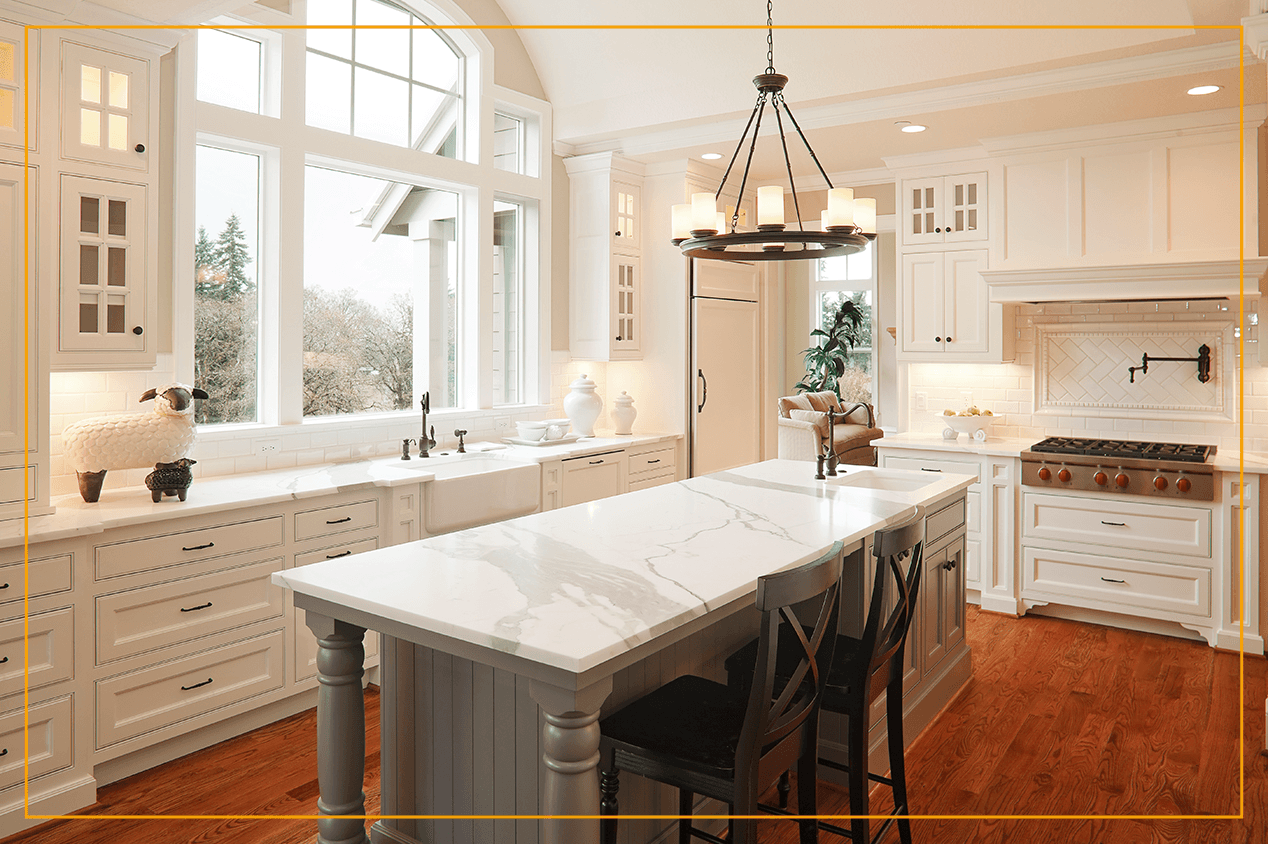 Palladian windows have three openings, topped in the middle with an arched frame.
Pros: Palladian windows come in a variety of sizes and designs, making it easy to find the right fit for your home.
Cons: These windows are expensive to install, especially if you're adding them to an existing room.
Cost: Premium double-hung Palladian windows usually cost over $2,000, whereas the average Palladian windows range between $1,200 to $2,300.
Best used for: Palladian windows are most common in living rooms, dining rooms and kitchens.
10. Sliding Window
A sliding window or glass door is the perfect way to let natural light in while opening up an indoor space to the outside. The cost of glass sliding doors tends to be worth it in the long run because of its convenient dual functionality.
Pros: This window style is perfect for maximizing daylight exposure. Although there are many different options, models with sliding panels are the most common.
Cons: It isn't recommended that you install this on your own. It's best to hire a skilled team of professionals so you can be sure to get a quality slider that's installed plumb and level and shimmed correctly.
Cost: Keep in mind that installing sliding glass doors costs about $300 to $5,500 for a pair of six-foot panels. Larger eight-foot panels can cost anywhere from about $500 to $2,000 to install.
Best used for: Sliding windows and glass doors provide a convenient entryway to your patio that doesn't compromise a view.
11. Garden Window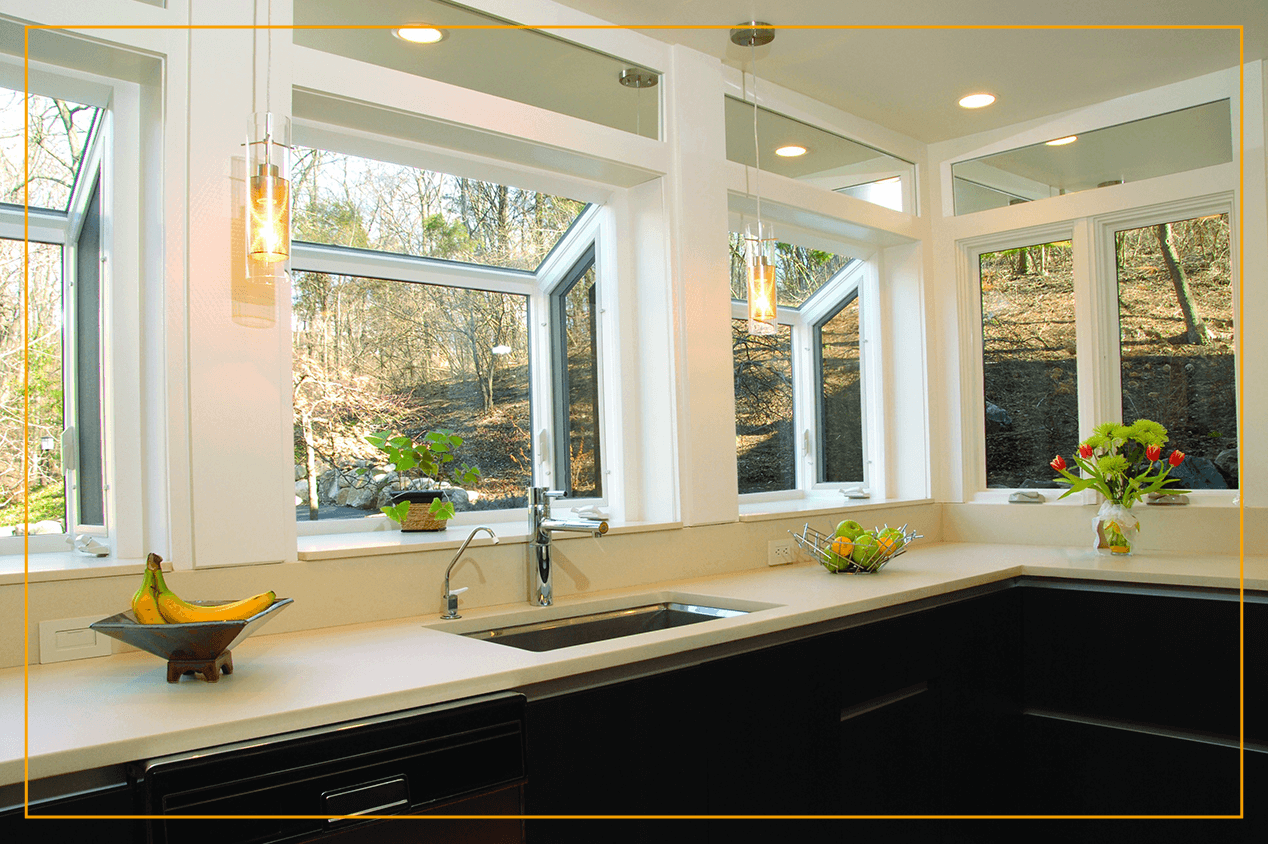 Also known as greenhouse windows, garden windows have ample space that extends beyond the sink for plants.
Pros: These windows protrude outward, creating a sun-filled, three-dimensional space with a 180-degree view outside.
Cons: It's difficult to install these windows without a professional — you'll be prone to potentially costly issues. For example, an incorrectly installed garden window could lead to damage from leaks as well as less energy efficiency.
Cost: The cost range for a garden window is between $500 and $2,000, depending on factors such as size, materials and other features.
Best used for: Garden windows are ideal for kitchens. If you're nervous about installing a window, hire a pro.
12. Hopper Window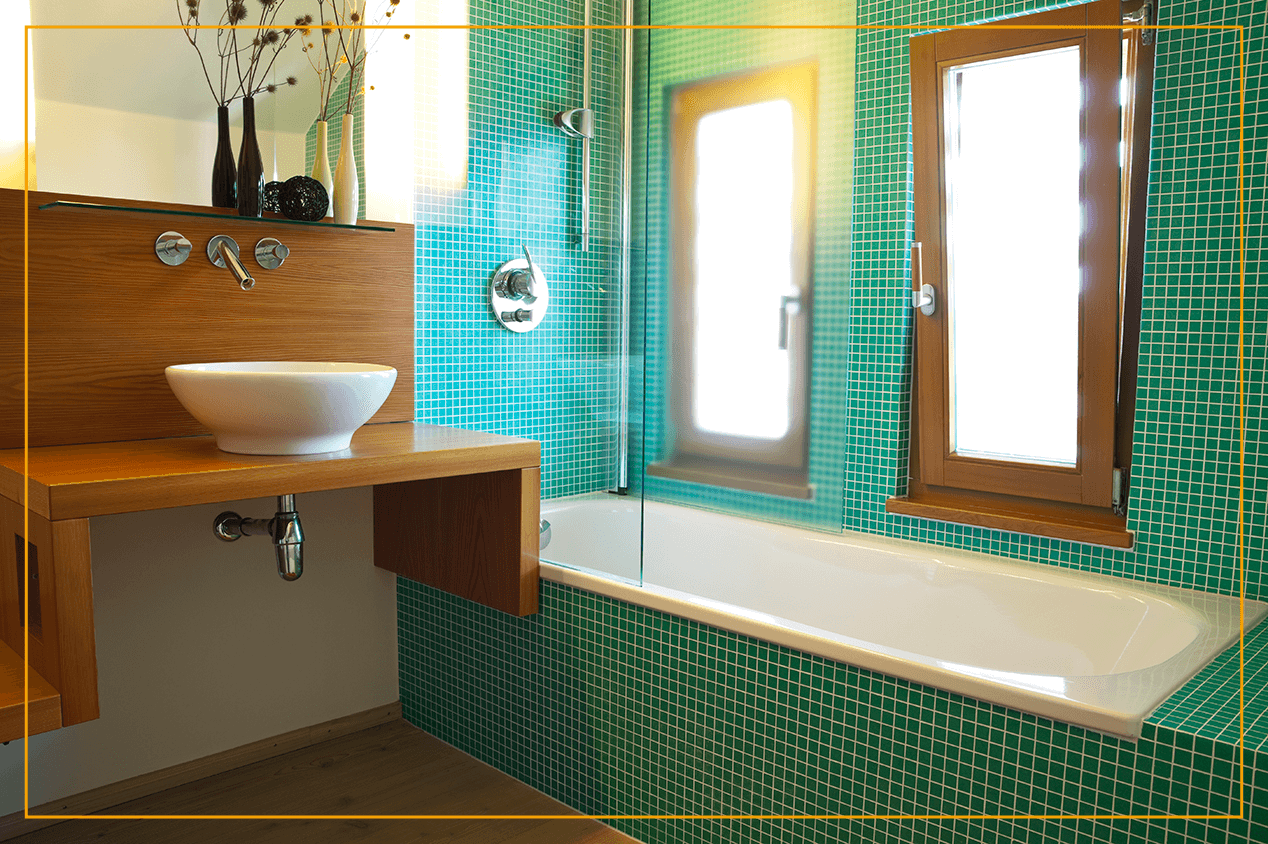 Hopper windows have an upward tilt of the window glass pane that prevents outdoor debris from getting into your home. They're typically opened with a crank or hinge.
Pros: These window styles are for rooms with minimal wall space because they allow you to make use of a full window frame without compromising space.
Cons: Since these windows are typically smaller in size, they don't allow for as much light exposure and ventilation as most other window styles.
Cost: The cost for a hopper window installation is usually $260 to $720 per window.
Best used for: These types of windows are commonly installed in bathrooms or basements, depending on the style of the home.
13. Egress Window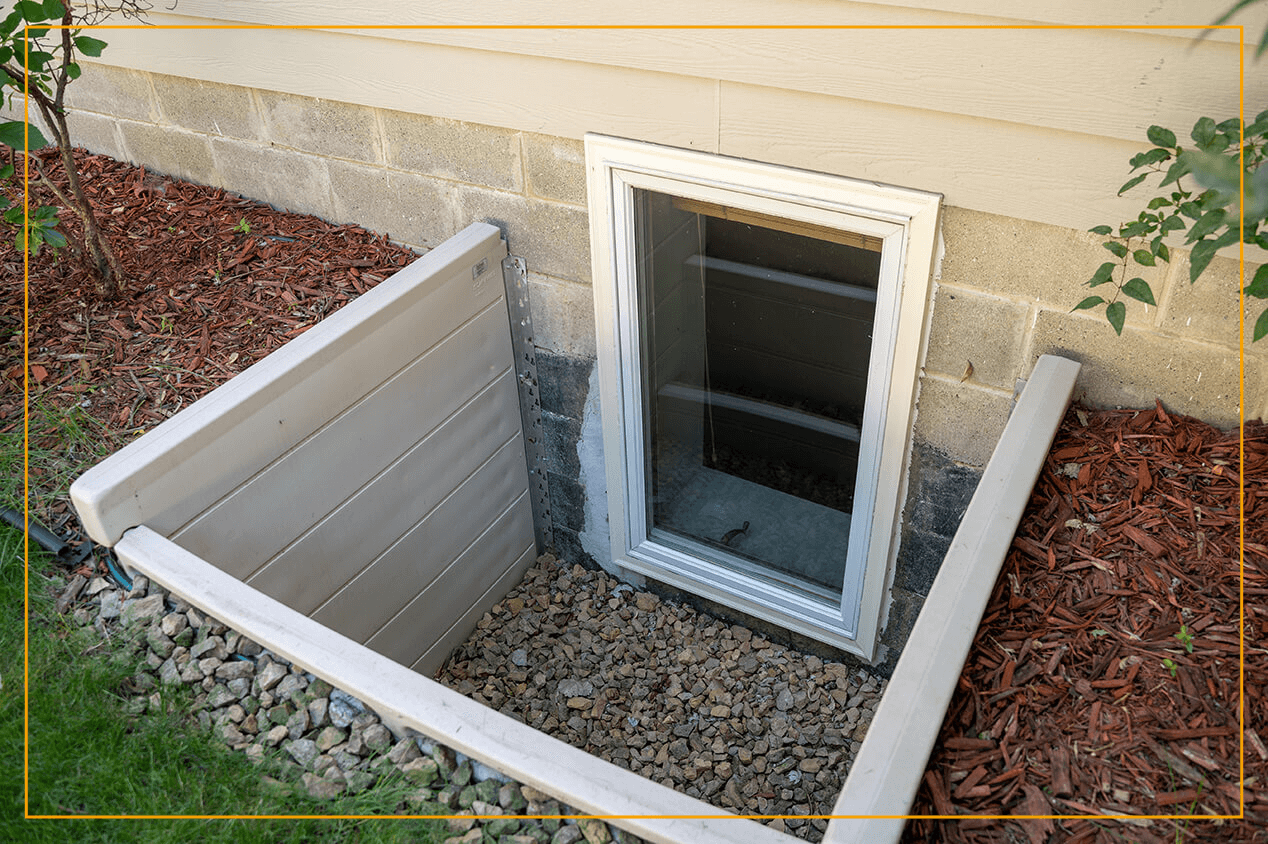 The main functionality of egress windows is rooted in how easily the window allows accessibility outdoors.
Pros: As long as they are properly and tightly sealed, egress windows can be a prime choice for a weatherproof, energy-efficient option. Also, egress windows often provide a convenient way to exit a basement.
Cons: It may take some extra planning during the renovation, but egress windows usually must meet certain installation requirements. Given their placement, egress windows are also more susceptible to mold and mildew.
Cost: The cost of egress windows depends on the material chosen. For example, installing egress windows in your basement could be anywhere from $2,500 to $5,200, with an average of $3,860. This includes $100 to $700 per window for materials and $100 to $250 for the installation of each.
Best used for: Egress windows are most common in basements. It's always a good idea to look up your own local safety codes and get a professional window installation consultation prior to construction.
14. Fixed or Picture Window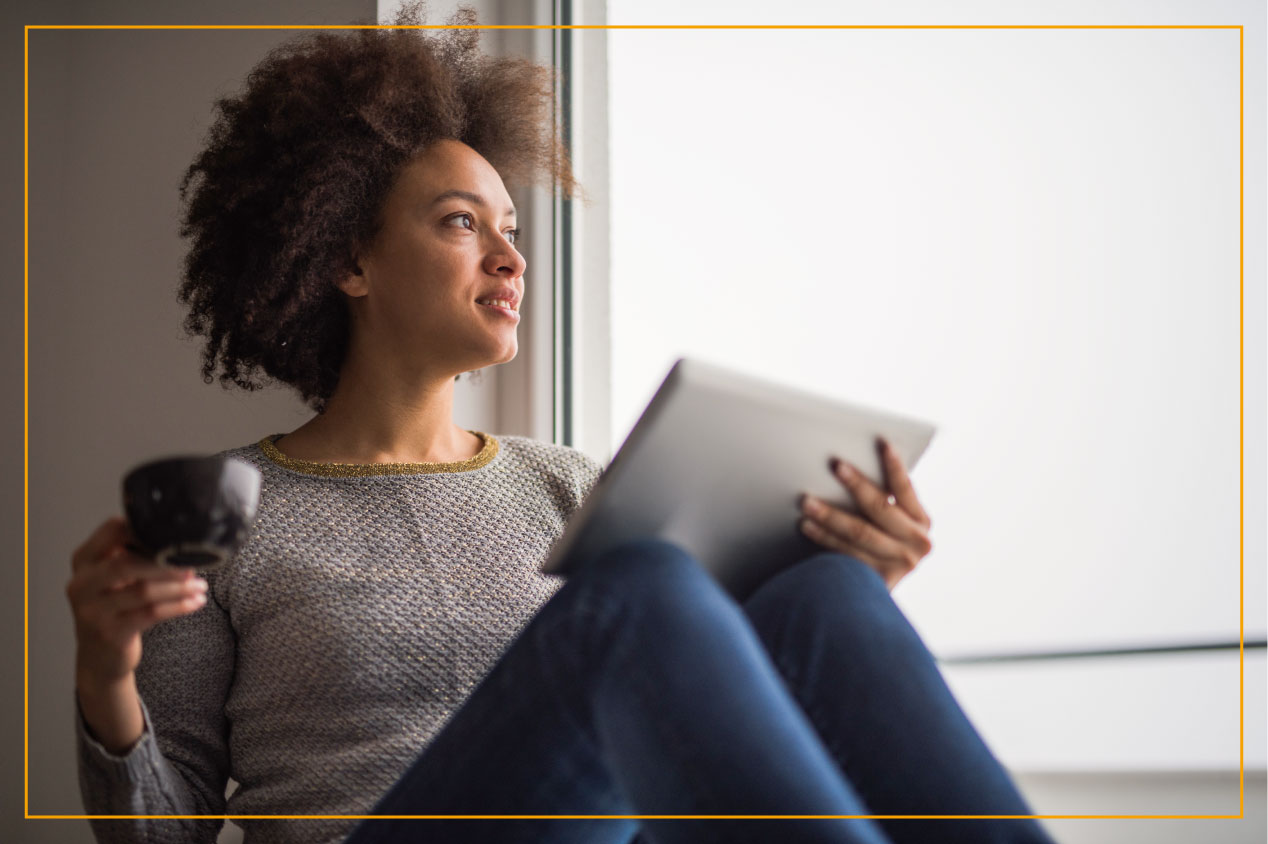 Fixed windows, also known as picture windows, provide an unrestricted view of the outside as well as an airtight seal, allowing in plenty of natural light.
Pros: It's convenient to have an unobstructed view of the outdoors without having to worry about energy efficiency because the airtight seal is less prone to moisture or mold.
Cons: Not being able to open a fixed window can be problematic for some people. Also, if you're trying to turn an entire wall into a picture window, you'll likely need to hire a structural engineer and potentially an architect to make sure your house will remain stable if support beams are removed.
Cost: Fixed or picture windows range anywhere from $70 to $700, depending on size. Fixed types have one pane of glass and do not open.
Best used for: These types of windows look amazing when they take up most of the wall or when they're floor-to-ceiling. They can also be used for decorative purposes, often above a door or other entryway.
15. Glass Block Window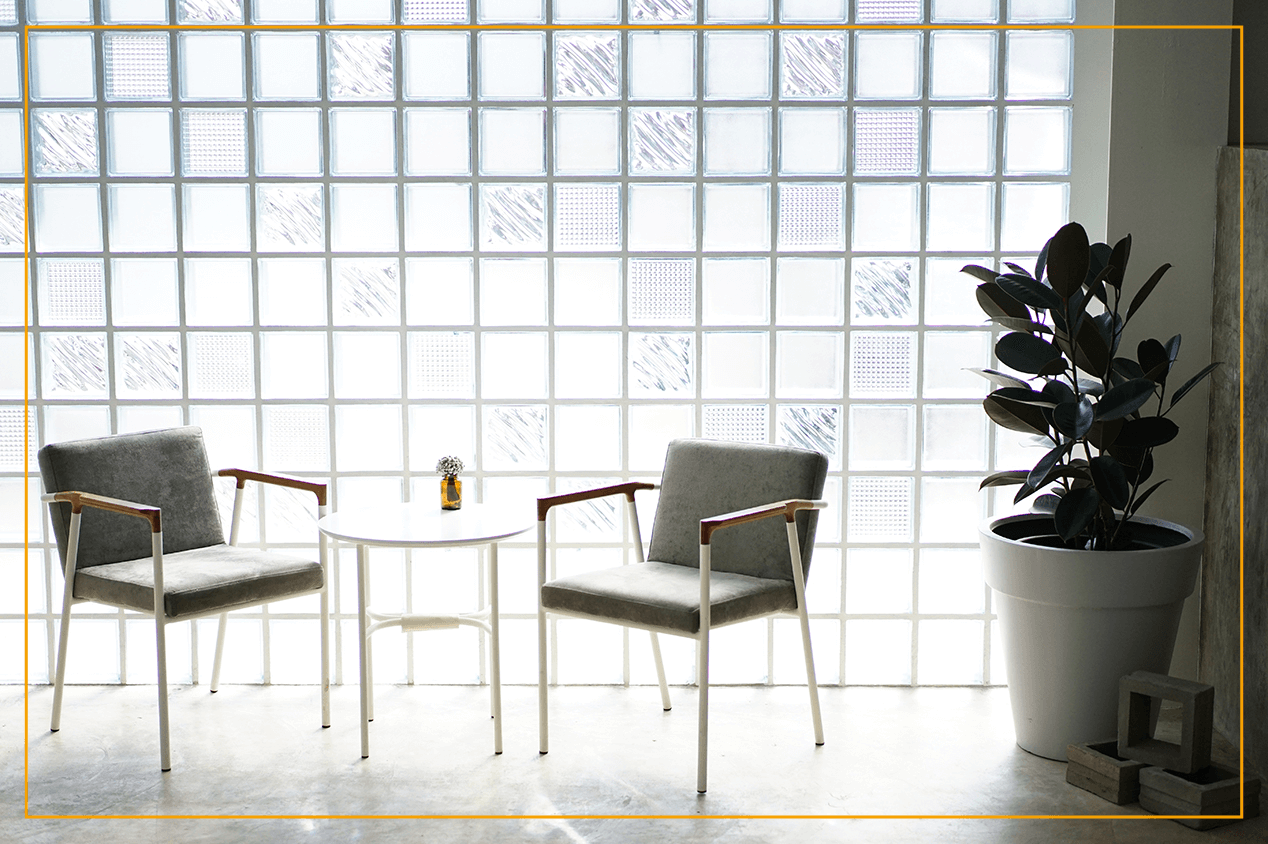 Glass block windows, also known as acrylic block windows, are trendy and add a modern vibe to your space. It's important to note that they aren't designed to provide a clear view of the outside.
Pros: Replacing your windows in one area of your home with glass block windows can change the entire aesthetic of the room. It can also potentially make your home more energy-efficient and completely revamp your space.
Cons: Even though this window style is great for obscurity and privacy, the cost of glass block windows is not always worth it if you're not committed to the look.
Cost: The lowest cost to install glass block windows is about $220 while the highest could be close to $1,500 per window depending on the exact material and price of installation. The average amount homeowners spend on glass block windows is $720.
Best used for: Usually, glass block windows are seen in basements or bathrooms, or any other place where people want to obscure the view into the room.
16. Jalousie Window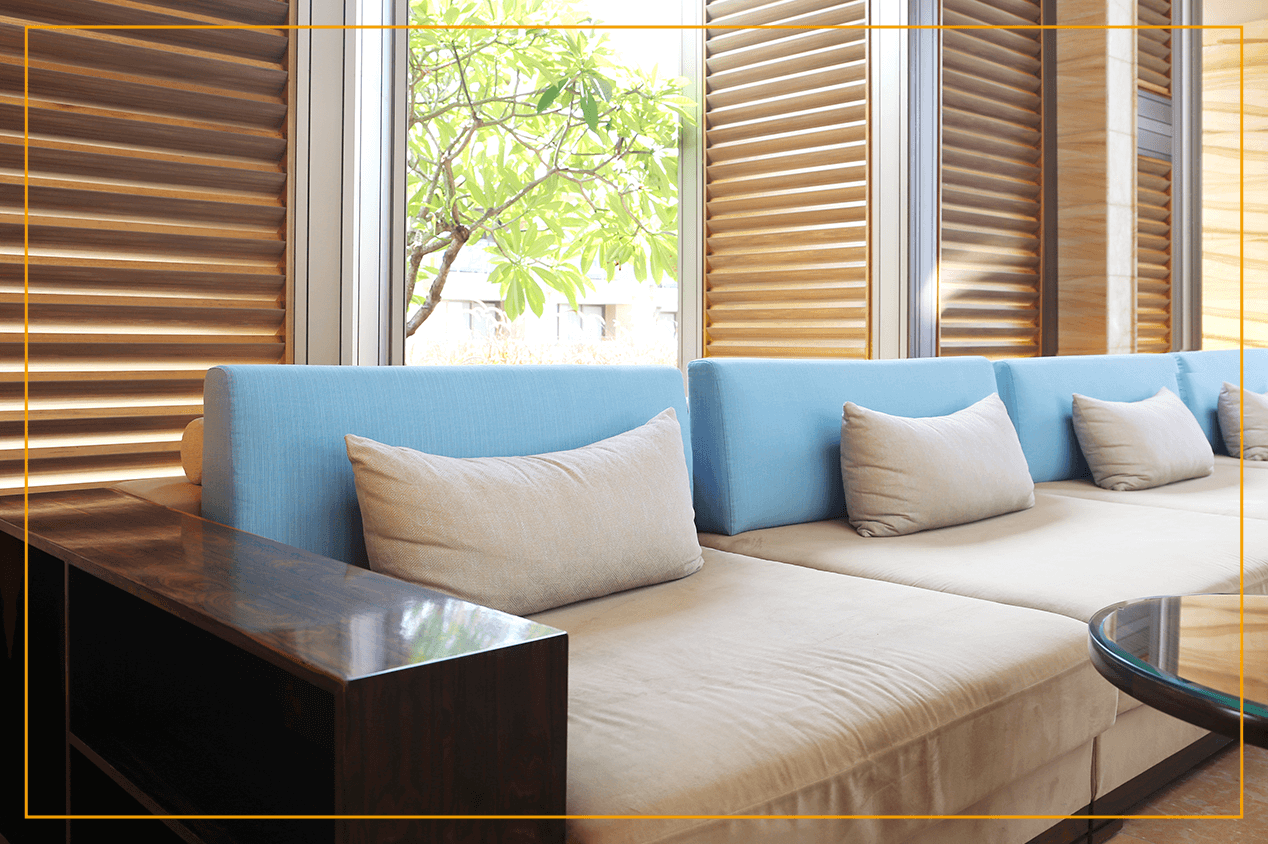 Jalousie windows, also known as louvered windows, consist of horizontal panels, either made of glass, plastic, metal, wood or another material that sits on a track in the frame.
Pros: Jalousie windows are common in regions that are warm year-round. They provide ventilation while preventing direct sunlight and rain from entering a home when the slats are open.
Cons: Since you can remove the glass slats by simply prying a metal tab up, these windows aren't as secure as other types of windows. Jalousie windows might not be as popular anymore — they used to be popular in the 1940s and 1960s, but casement windows soon replaced them.
Cost: The average cost for jalousie windows is $180 to $380 per window.
Best used for: These windows are often used to complement verandas, porches or bathrooms. Since security is a concern with jalousie windows, it's probably best to only use them for decorative purposes on a shed or guest house where you're not concerned about potential theft.
17. Arched Window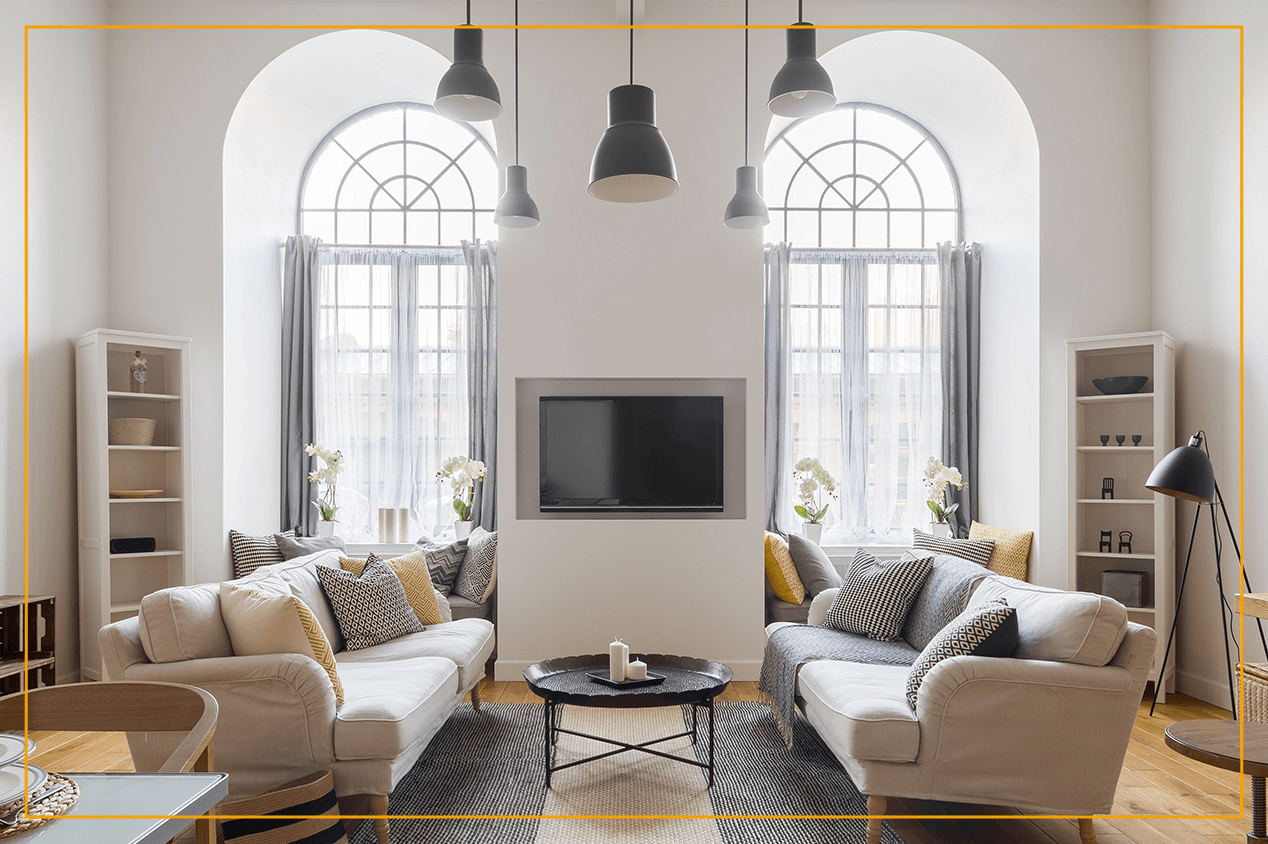 Arched windows, also known as radius windows, add a subtle curvature against the vertical lines of a doorway or other entryway.
Pros: Since the bottom half of the window is rectangular while the top is an arch, this window features contrasting shapes that also allow additional light into a room.
Cons: If they aren't placed correctly, arched windows can look old-fashioned or out of place within the context of the rest of the house's windows.
Cost: Typically, arched windows cost between $325 and $875 per window. It all depends on the size and placement. It's wise to hire a pro because of the complexity of installing curved glass pieces.
Best used for: You'll often see arched windows above door frames. One of the most popular variations is the half-moon window or lunette window.
18. Circle Window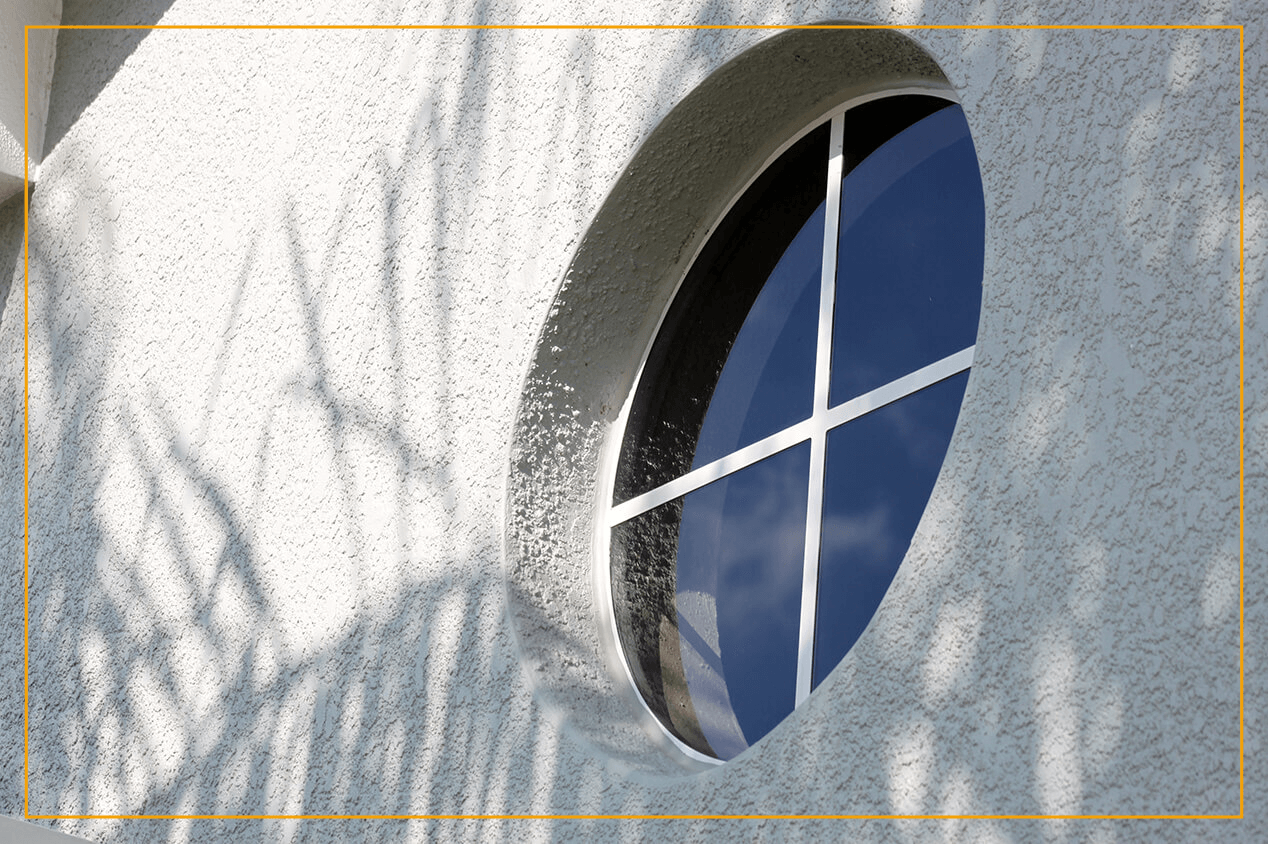 Circle windows, also known as circle top windows, are usually inoperable but used for increasing natural light.
Pros: These mostly fixed pieces of glass can be a nice decorative touch to add a unique option to your home's window variety.
Cons: Since most circle windows are fixed, they don't serve a functional purpose unless they work well with the rest of your home design. Be sure you love the look — they're pricey to replace or remove if you change your mind.
Cost: Since circle windows are usually fixed and designed for decorative purposes only, they can be pretty versatile and cost varies. Depending on the size and placement, you might spend anywhere from $250 to $750 per window.
Best used for: This circular style is typically used for decoration and increasing natural light but does not usually open. This makes circle windows popular choices for entryways and common areas.
19. Skylight Window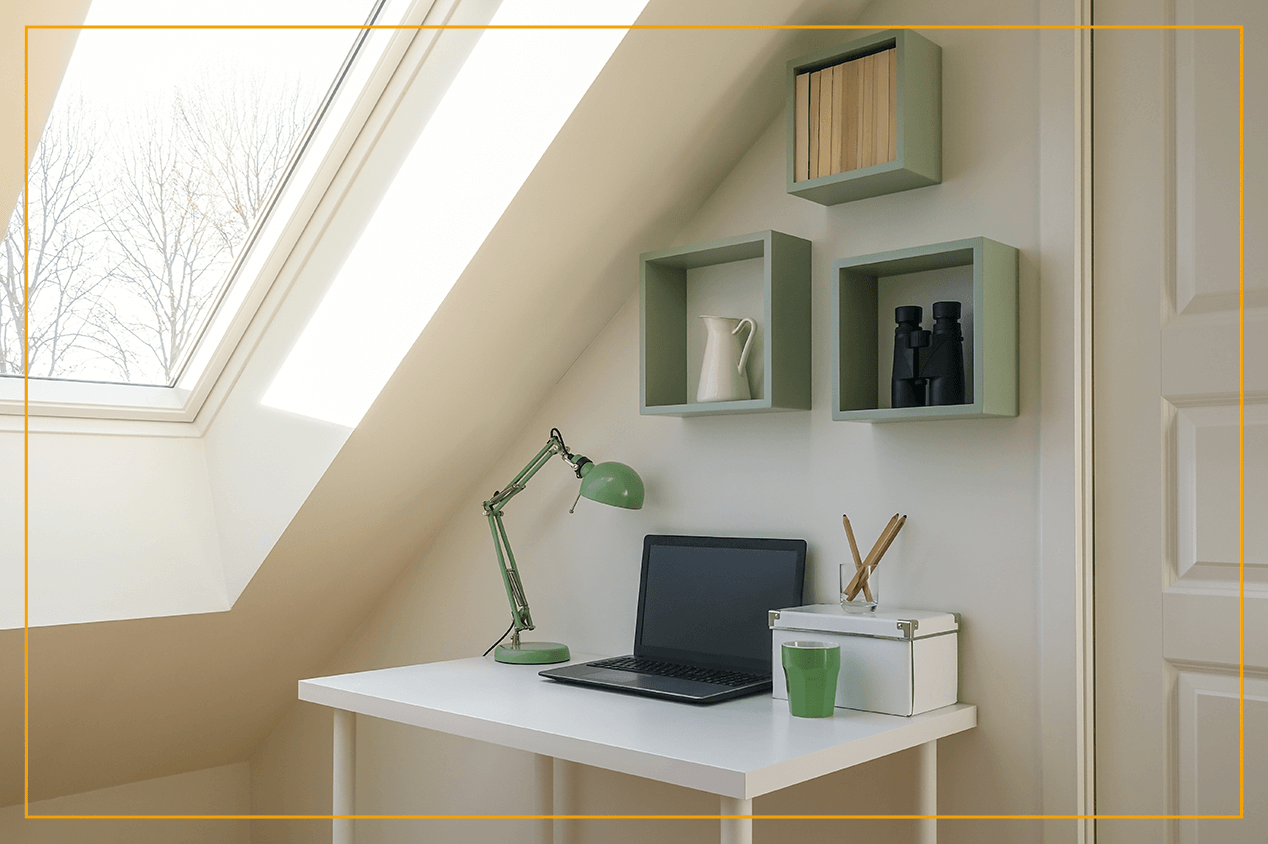 A skylight window, also known as a roof window, is a special kind of window built into a home's roof to allow as much light as possible to enter a space.
Pro: Skylights are both aesthetically pleasing and practical for implementing a passive heating strategy in your home. Plus, venting roof windows can help exhaust hot air in summer.
Con: This type of window is particularly prone to window failure due to the sun. Over time, sun exposure causes solar pumping, which is when repeated heating and cooling of the air between the glass panes in double- or triple-paned windows results in window seal failure.
Cost: It costs an average $1,700 to install a skylight, and prices can range from $960 to $2,400. Since skylights are almost always fixed windows, it's not the window itself that's expensive — it's the installation cost for skylight windows that gets pricey.
Best used for: Skylights are best for second-story spaces or attics because they add plenty of light to the room. They're also ideal for living rooms with cathedral style ceilings.
FAQs
What impacts window cost?
The type, size and material of your window will be the biggest considerations in terms of cost. Larger windows with more components or intricate design will be more expensive. Your choice of window frame and glass also heavily affect the price tag. In fact, aluminium and wood frames cost more than fiberglass and vinyl.
The type of window glazing you select will also influence the final price. For example, energy-efficient double pane argon gas filled windows will be more expensive than a simple single pane choice. Additionally, the cost of window installation depends on availability, demand and your location.
How do I choose energy-efficient windows?
There are a few main factors that affect how energy-efficient your windows are: the type of glass, the window placement, the frame construction and the regional climate. If you think you might want to update your glass to be more energy-efficient, consider the cost of window glass replacement and factor in the long-term benefits.
How do I know if I need weatherproof windows?
Certain window styles are better equipped to be weatherproof, such as storm windows. As long as you make sure your windows are properly installed with the right precautions and insulations, you should be able to make most window styles weatherproof regardless of your climate.
What should I know about window manufacturing?
When you're choosing a type of window, you want to look into how they're manufactured to ensure high quality. Looking at the companies that are members of the National Fenestration Rating Council (NFRC) is a helpful place to start when investigating window brands. The NFRC requires certain manufacturing guidelines to be met, so you can rest assured companies in this group prioritize window quality.
What are the best Tips for window maintenance?
For effective window maintenance, it's always best to be proactive. If you can't remember the last time someone inspected your windows, you might consider hiring a local home inspector at least annually to help you identify and solve any issues with your windows so you can maintain them at a reasonable cost. In addition to this type of periodic maintenance, be sure to clean your windows regularly, too.
What are some of the best window cleaning tips?
Even though there are plenty of hacks when it comes to window cleaning, such as using the right tools, brushes and cleaning solutions, it might be best to find professional window cleaners near you. Window cleaning pros tend to get the job done more thoroughly and efficiently, especially when there are second story windows.
What are popular options for a second story window?
There are endless options for second story windows, but you might want to consider material durability, installation requirements, as well as how easy the window style will be to clean. For example, single-hung windows are more difficult to clean than other styles, and would be especially tough if they're on the second story, so you might want to avoid this window type if you don't have a budget for pro window cleaning.
What are some bedroom window ideas for kids?
When you have kids, window placement, materials and safety are priorities but the style is totally up to personal preference. Fixed windows are also super easy to keep clean from the inside and don't require specific types of curtains.
You probably want to ensure windows aren't easily accessible to children and have child-proof locks, especially in a second story bedroom. Also, you might want to consider low-emissivity (low-e) glass to best regulate temperature in kids' rooms.
Hopefully, this roundup of 19 types of window styles can guide you through your window selection process. Ready to get started? Check out local window installers to find the right pros to help out on your next project.
No Comments Yet