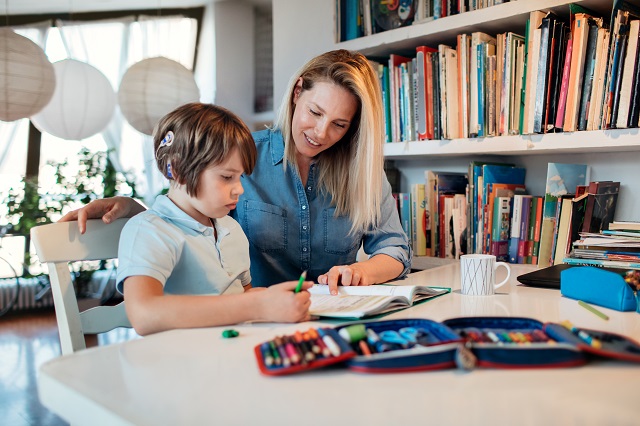 For people with hearing loss, the way you light your home directly impacts both their safety and comfort levels. In fact, the right lighting can help a loved one who is deaf or hard of hearing communicate better, respond to emergent situations and enjoy themselves more thoroughly.
Whether you are thinking of your child, partner or parent as you design a new home, renovate your existing home, or simply update your current lighting; the eight tips in this guide can help you ensure their needs are met.
Lighting for Safety
For people with hearing loss, safety and accessibility are key concerns; especially during emergency situations. For example, traditional smoke detectors, carbon monoxide alarms and security systems rely entirely on sound to alert an individual of a dangerous situation. Baby monitors and alarm clocks do the same.
So, if your loved one is deaf or hard of hearing, you'll need to find alternative ways to keep them safe. Many times, that's where lighting comes in. For a complete assessment of your home's safety, you may want to hire a home safety assessment and disability planner, but here are five tips to get you started.Wake-up alarms that vibrate and flash ensure your loved one wakes at the necessary time, whether they need to take medication, check blood sugar, or simply get ready for their day. You can purchase a model that attaches to an existing alarm clock or a unit with the features built in.
Door signalers alert a person who is deaf or hard of hearing that someone is at the door by flashing a light. For welcome visitors, there are systems that connect to a push button on the door. For unwelcome visitors who may be trying to cause harm, there are units that attach to the door and pick up vibrations.
Baby cry lights can pick up the slightest noise your baby makes and alert you or your loved one in another room with a flashing light.
Smoke detectors and carbon monoxide detectors with bright strobe lights and extra-loud alarms are available as hard-wired or plug-in versions. To ensure that people with hearing loss are alerted to dangers in other, non-visible areas of the home, you can connect these alarms to receivers in other rooms.
Phone signalers typically connect to a lamp, and flashes when the phone rings. In the event of an accident or emergency outside of the home, this will allow your loved one to receive the message.
Lighting for Comfort
Of course, safety is not the only concern when it comes to lighting your home with a loved one who is deaf or hard of hearing in mind. Whether they are coming for a visit or live in your home full time, their comfort is also a top priority.
Unlike the add-on devices mentioned above, many of the features that make your home more comfortable will be built in to your home.
Electrical work is dangerous, so you shouldn't hesitate to hire a professional lighting contractor to help you bring these next three ideas to life.
Task lighting — via lamps or hard-wired lighting — will ensure that the right areas of your home are lit well, helping to eliminate glares and shadows. This can come in especially handy in a home office, where your loved one may spend time on a computer. Task lighting is also important in a TV room to ensure captions are readable. Gathering areas should allow ease of seeing other people as they talk or sign, and is key to communication.
Entertainment lighting, like the Cymatic system offered through the CymaSpace Technology Program, is a relatively new type of lighting designed to help people with hearing loss see and feel sound. By translating audio into light and vibration, people who are deaf or hard of hearing can enjoy music and other auditory experiences more. You can even build your own Cymatic lighting system, using the available open source instructions.
Smart lighting is another emerging technology that can make life easier for people with hearing loss. With only a smartphone, tablet, or computer, you can program individual light bulbs or entire lighting systems to automatically turn on and off, dim, respond to voice commands, and flash when a certain condition is met. This also makes it easy to retrofit your existing fixtures and features to accommodate your loved one who is deaf or hard of hearing.
Ultimately, the goal of accessible design is to ensure a seamlessly safe and enjoyable environment for your loved one that makes their disability a non-issue. In a mainstream world, this task can seem impossible.
However, by keeping your loved one's needs in mind and incorporating as many of these lighting features as possible into your home, you'll be well on your way to achieving a welcoming space for them to call home.
No Comments Yet