Whether you're shopping for windows as replacements or for new construction, you're dealing with an installation that is meant to last decades. Therefore, it's a challenge to decide between the two most durable and reliable materials: wood and vinyl. Below, we outline the pros and cons of these materials important categories like cost, energy efficiency and length of life.
On This Page
Are Vinyl Windows Any Good?
Vinyl windows are a common and suitable option for replacement windows because they won't warp or rot. They are made from polyvinyl chloride—a very durable material—and other components that prevent ultraviolet light from deteriorating the frame. They typically have hollow cores, but you can buy frames with a foam filling for extra insulation.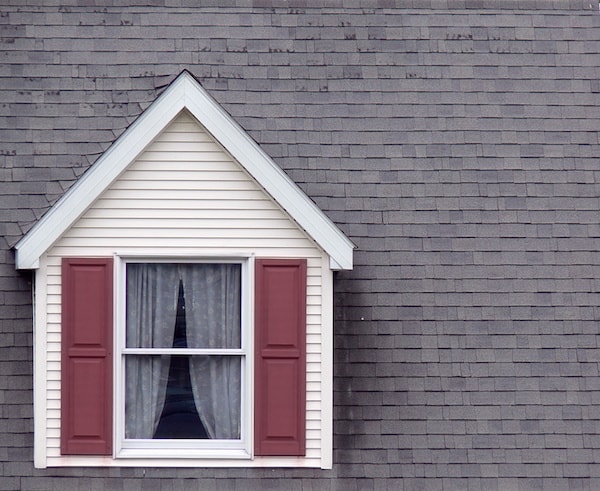 Wood Window Frames
Wood windows are popular and dependable. They are known for both durability and beauty. Most of them are made from Pine or Douglas Fir. Window manufacturers offer options in a greater variety, from Cedar to Oak and Alder. Higher-end species like Mahogany is significantly more expensive than common options like Pine.
Need a Pro for Window Installation?
Are Wood Windows Better than Vinyl?
The following comparisons are useful for determining the right material for your home, budget and needs. See how each stacks up in these most critical categories.
What's the Best Window?

| Wood is best for… | Vinyl is best for… |
| --- | --- |
| Longevity | Low Cost Materials |
| Visual Appeal | Low Cost Installation |
| Colors and Painting | DIYers |
| Historic Homes | Low Maintenance |
| | ROI |
Cost of Wood vs. Vinyl
Due to supply, demand and ease of manufacturing, these two materials have very different upfront costs.
Wood
Pros
Will not need to be replaced as soon as other alternatives, so investment may balance out in the long-run.
Cons
$300 to $800 per window.
Are more expensive to produce and are manufactured by fewer companies, which drives up their price.
Vinyl
Pros
$150 to $400 per window.
Has a low-cost manufacturing process, which translates to low material pricing.
Cons
Will need to replace sooner than alternatives, so expense of replacement may balance out with investment in wood.

Lowest Upfront Cost: Vinyl
Energy Efficiency & Insulation
Energy efficiency is top of mind for homeowners and buyers alike, and windows have a significant amount of influence on how efficient a home is. Which material performs best as an insulator and energy saver?
Wood
Pros
Known as one of the best window materials for insulation and energy efficiency overall. Completely inhibits transmission of heat and cold.
Cons
If damaged due to weather conditions, rot and general disrepair, any resulting gaps could allow heat and cold transfer.
Vinyl
Pros
Does not conduct heat or cold and is a good insulator. Foam-filled frames enhance insulation as well.
Cons
A small amount of temperature exchange can happen with hollow-core frames.

Best insulator and energy saver: Tie
Installation
You may not expect installation costs to differ from one material to another, but there are factors that make the process more or less difficult and involved for each.
Wood
$200 to $300 labor per window.
Heavier (20 to 30 pounds) and more difficult to install
Vinyl
$150 to $250 labor per window.
Lighter (8 to 12 pounds) and easier to install.

Most seamless / affordable installation: Vinyl
Best Replacement Windows
Window replacement costs an average of $300 to $700 per window among all types available. If you want a quick and simple replacement, you'll need a window type that you can pop in without complication. See which of these two options is more of an "instant" install.
Wood
Has a more complicated, involved installation process and is heavier.
May need to make modifications to fit.
May need to do finishing work, such as sanding and staining.
Vinyl
Has a quick, less involved installation and is light.
No sanding or painting required—installed as-is.

Easiest replacement material: Vinyl
DIY Window Replacement or Installation
Window installation is a complicated project. If you're going to give it a try, you might want to make it easy on yourself by choosing the easier material to install.
Wood
Heavier and more difficult to install.
Higher cost of materials upfront.
Vinyl
Lighter and more DIY-friendly.
Lower cost of materials upfront.

Most DIY-able material: Vinyl
Appearance & Design Options
The way your new windows look can change the way your entire home looks. Some homes would benefit from more customizable options.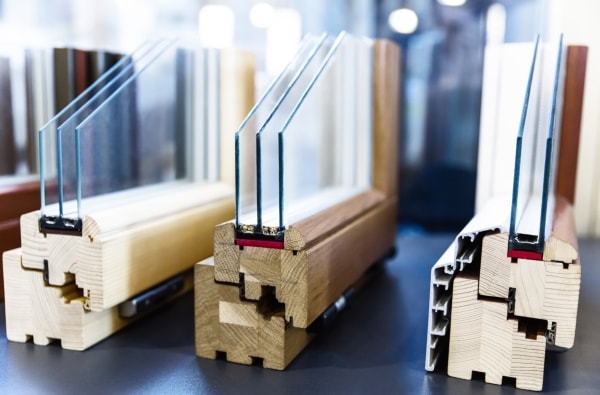 Wood
More customizable, paintable and stainable.
Majority of people see this as a beautiful and timeless option.
Can easily change hardware and color.
Vinyl
Now available in greater variety of colors and finishes than basic white and tan.
Available in woodgrain laminate.
Can't be painted.
New colors and finishes may cost more.

Most visually appealing: Wood
Colors & Painting
If you think your style is going to change and you're going to repaint these new windows at any time, the material you choose will determine whether or not that is even possible.
Wood
You can easily paint this material any color.
A variety of species are available for natural looks.
Vinyl
You cannot paint this material
More colors are available than before, but you will be stuck with that color for over 20 years.

Best for painting: Wood
Ask a Pro Which is Best For You
Maintenance & Care
Are you the kind of person who enjoys tending to details, like painting and staining? Or would you more of the "set it and forget it" type? If you'd rather set it and forget it, there's a definite winner here.
Wood
Vinyl

Demand more maintenance.
Need to be repainted/stained every 3-4 years.
More prone to damage from weather and exposure to elements.
More likely to incur pest damage.

Doesn't need much maintenance.
No repainting or staining, just wash once a year.
No resealing.
Won't rust, warp or rot.
Weather-resistant.

Lowest-fuss material: Vinyl
Repairs
The typical cost of window repairs ranges within $150 and $500. This includes fixing broken panes. The cost of repairing the frame itself ranges from $200 to $600. If you want to save money on such repairs, read on for the facts about these two materials.
Wood
Pros
If well-maintained and sealed, this product can last over 50 years and will not require as many repairs as a poorly maintained product.
Cons
This product is susceptible to weather conditions and it can chip, rot and break. Excessive rot would warrant complete replacement.
Vinyl
Pros
Doesn't rot or warp and is extremely resistant to elements. Unlikely to crack or dent, unless struck with force.
Cons
Most common repairs will be to the hardware.

Least likely to need repairs: Vinyl
Durability & Length of Life
Durability is a hotly debated topic, when it comes to these products. Wood will last longer, which makes it more durable in that sense. But vinyl will not respond to environmental conditions as readily and is more durable throughout its shorter lifetime.
Wood
Pros
Extremely durable and can last 30+ years.
Cons
Wears and needs sealing and maintenance in order to keep up durability and appearance.
Vinyl
Pros
Won't warp, rot or rust. Does not need sealing or extensive maintenance.
Cons
Has a typical lifespan of 15 to 20 years.

Toughest material: Tie
ROI
If you're looking to sell your home within the next 5 to 10 years, you're likely interested in the potential return on investment for each option.
Wood – According to Remodeling Magazine's Cost vs. Value Report, these products have an ROI of 69.5 percent nationally.
Vinyl – According to the Cost vs. Value Report, these products have a 74.3 percent ROI nationally.

Best for ROI: Vinyl
Hire a Pro for Window Replacement
Vinyl Clad Wood Window – Vinyl Exterior & Wooden Interior
If you're scanning through the pros and cons thinking that you'd like the low-maintenance and weather-resistant exterior that vinyl offers with the longevity of wood, you should consider vinyl clad wood windows. These products have wood frames wrapped with vinyl. They won't be as maintenance-free as vinyl, but they will be nowhere near as high-maintenance as wood. The interior-facing portion of the frame is wood, so you can paint it and enjoy the elegance of the material indoors.
No painting or sealing.
Lower maintenance costs.
Many colors and styles available.
Great insulators.
Classic look of wood on interior.
Material Comparison
See how these two materials stack up against other popular window options.
Wood & Vinyl vs. Fiberglass Windows
Compared to the two materials explored in this guide, fiberglass has some definite pros and cons:
Material costs: $600-$900 per window.
Thinner frames than both.
Lifespan of up to 50 years.
No warping but will fade.
Difficult to install.
Extremely durable.
Versus Aluminum Windows
Aluminum is another popular window material and you may want to consider its advantages and disadvantages:
Material costs: $150-$400 per window.
Thinner frames than both.
No warping but may rust.
Not good insulators.
Eco-friendly and can be recycled.
Extremely durable.
Fibrex or Composite vs Vinyl & Wood
Composite window frames are made from a mixture of two or more materials like wood, plastic, metal and vinyl. Fibrex is a brand of composite material from Andersen Windows that is made from 40 percent wood fiber and 60 percent thermoplastic polymer.
Material costs: $200-$1,800 per window ($200 being the Andersen 100 Series Fibrex normal double hung window and $1,800 being the fully customizable Renewal by Andersen line of Fibrex).
Great insulator and energy saver.
Extremely durable.
No warping, rot, corrosion or peeling.
Low-maintenance.
Eco-friendly and uses sustainable materials.
Looking for a Window Pro?
Pella, Andersen & Other Top Replacement Window Brands
Brand
About
Per-Window Cost
Pella

Wood, clad, vinyl and aluminum.
Low-E and argon-filled glass.
Pella stores, home improvement stores and Lowe's.
Built well and visually appealing.

$100-$3,000
Andersen

Wood, clad, vinyl and composite.
Low-E and argon-filled glass.
Dealers, home improvement stores and Home Depot.
High quality materials used.
Excellent warranties.
Easy installation.

$200-$4,000
Marvin

Wood, clad and composite.
Low-E and argon-filled glass.
Dealers and home improvement stores.

$250-$750
Jeld Wen

Wood, clad, vinyl and aluminum.
Low-E and argon-filled glass.
Dealers and home improvement stores.

$150-$900
Simonton

Vinyl.
Low-E and argon-filled glass.
Dealers and Home Depot.

$300-$900
No Comments Yet