Finding the Cottage House Plan That's Right for You
See if We Have Top-Rated
Architects & Engineers in Your Area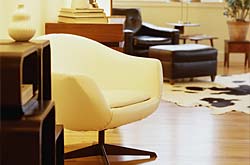 A cottage house plan isn't about building a small house—it's about building a dense house. The word that's almost always used is cozy, but what we really mean is dense. Smaller, more intimate rooms don't mean less space; they just mean more individualized living areas. If you want a three bedroom, three bath house that has a kitchen, dining room, living room, family room, and home office but doesn't consume your entire yard and cost a fortune, a cottage house plan is where you should start looking.
The Many Faces of Cottage Plans
Cottage is an umbrella term that can mean many things to many people. It can mean a small home for no more than one or two people. It can mean a vacation or summer home. It can mean a typical family home with a dense design. Whatever you're looking for, don't be discouraged if you don't see it right away. Architects know that the cottage home is a relatively ambiguous term. If the many sizes and purposes weren't enough, there's also the English cottage, French cottage, and the country cottage. There's even recently developed cottage plans, known as "Katrina Cottages," that are inexpensive and energy-efficient.
The Single Face of the Cottage Plan
That said, there are also a couple things that are common to almost all cottage house plans. Widely overhanging roofs and porches are big, especially wraparound porches. Kind of goes with the cozy thing, these porches extend the living space of a home while minimizing the extent of the building's structure. Cottages can be one or two-stories. For a year-round family cottage, a second-story can be the way in which sufficient floor space is created while maintaining the compact visual effect of a cottage. For second-story cottage house plans, one or more roof dormers are often part of the cottage design.
Advantages of the Cottage House Plan
More so than most other house plans, the cottage house plan allows for greater energy-efficiency and cheaper heating and cooling installations in general. The compact design also saves precious yard space for smaller lots. This allows you to create living space not just on your cottage style porch but also in your backyard. An inexpensive cottage can mean you have the money to design a veritable oasis behind your house, including a high end patio, garden, pond, and other outdoor installations that will return the openness of larger homes.
Hiring an Architect
It's rare for a homeowner to have a custom cottage house plan, although there's no reason you couldn't hire somebody to do it. If you can't find the cottage plan that's right for you, chances are you just need to look a little harder. Even if you think you've found the right architect and plan, you should still talk to multiple companies or individual contractors. Look at different homes and what each architect has done. Collect different written estimates and talk to both homeowners and general contractors who have worked with that architect.
Marcus Pickett is a professional freelance writer for the home remodeling industry. He has published more than 600 articles on both regional and national topics within the home improvement industry.
More Tips & Advice For Your Home
Related Articles
Recent Articles