Home Repairs: Maybe They'll Just Go Away, Right?
See if We Have Top-Rated
Handymen in Your Area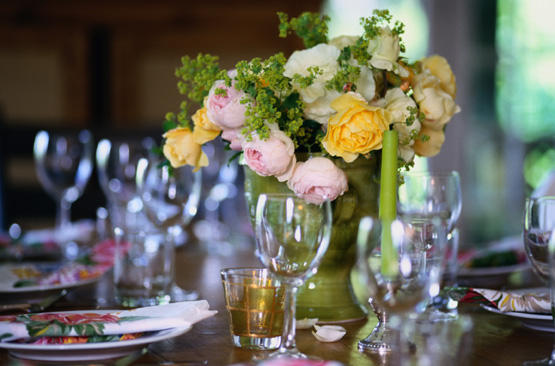 Nobody enjoys honey-do lists. Nobody wants to spend their entire weekend re-roofing a house or fixing the kitchen sink. So the tendency is to let these projects go, put them off, procrastinate. There's always that age-old philosophy: there's nothing to do today that can't wait until tomorrow. And it's not because you're lazy, but more because of the exact opposite: in this busy day and age our to-do lists always runneth over. However, these are necessary chores that have to be taken care of right away. It's a responsibility that comes with owning a house. Don't think of this advice as a guilt-trip, but instead a firm warning for the future. The problem won't just go away. And the more you sit on home repairs, the worse these problems are going to get. And this means that more time and money will eventually have to be spent to put right what was once a quick and affordable fix.
Excuses, Excuses, Excuses
There are several reasons we put off home repairs, but try not to let these excuses get in the way. Here are some common ways we postpone the inevitable and some additional tips about how to get around these rationalizations:
"It's Not a Big Deal!" Yes, it is and you know it. It's easy to be forced into fixing your home. Believe it, when that furnace breaks down in the middle of a cold winter night, you'll be calling that HVAC guy ASAP. But don't let it get to that point. Avoid that inconvenience and shelling out big bucks after the fact. Stop the problem early and you'll never have to deal with future disasters.
"I didn't know it was broken!" A lot of problems do go unnoticed because they're hidden from view: on top of roofs, inside the walls, up in the attic. This is why you have to occasionally inspect your house to make sure things are running well, and if you don't know what to look for then hire a trained inspector to look things over. If you're having trouble with your toilet, call the plumber, and while he's there have him look over other areas of the house to make sure everything is up to snuff.
Remember: Prevention is the best solution. Home repair doesn't just refer to things that are broken; it also means keeping things in proper working order. No machine, device, or structure runs forever. For instance, you have to take your car in for oil changes every few months. You have to rotate your tires every so often. Well, the same goes for your house: continual maintenance is key to sustaining an efficient household.
"I don't know how!" Of course you don't. Not all of us our trained craftsmen, and sometimes the simplest chores end up being the most complicated. That's why how-to manuals exist. If you don't have time to read the instructions, then ask a friend or family member with some know-how to help you out (and don't forget to buy them a pizza afterwards). Or if you don't want to impose on anyone, this is why contractors exist.
"I don't know who to contact!" It's called the Yellow Pages. But once you open up to the home repair section, you may be overwhelmed by the amount of professionals out there. That's why pre-screening is essential. This could be a close family or friend recommending someone to you. Or you could go through a qualified pre-screening company to help you choose the right contractor to fit your needs. Here are some questions to keep in mind as you're comparing professionals: Is he/she trained and trusted? Are they near your location? Do they guarantee their work? If you go through a trusted company, like HomeAdvisor, who already pre-screens for these questions, you'll be able to find a quality contractor in no time flat.
Marc Dickinson has worked in both the general contracting and landscaping trades and is currently a home improvement freelance writer with over 300 articles published.
More Tips & Advice For Your Home
Related Articles
Recent Articles