Pet Gates: Dog Gone Convenience
See if We Have Top-Rated
Home Improvement Contractors in Your Area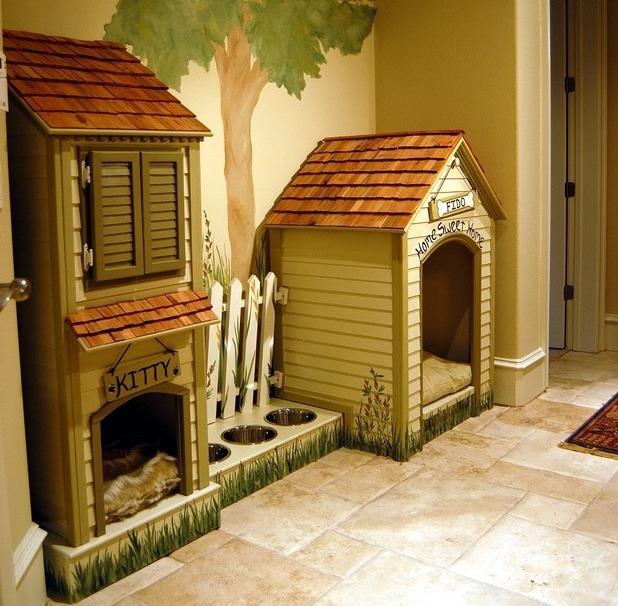 Though most of us have never actually seen a bull in a china shop, many who've lived with dogs and puppies get the gist of the saying all too well. When a puppy is involved, the scene might have a certain charm, but most would agree that we'd rather watch it online or on TV than have it take place in our home.
Some rooms of the house simply contain too many things to break, bite, or batter. When you're not always there to say "No", many find that one or two well-placed pet gates can do a pretty good job of protecting furniture, carpet, and many other items from that most lovable terror: the family dog. (Note: right after a cat learns to jump, it becomes immune to most barricades. If you need to keep a cat out of a room, you're probably going to have to install a door!)
Pet Gates or Baby Gates
When shopping around, it becomes quickly apparent that baby gates and pet gates are often one in the same. It makes sense enough, seeing as how the function of both is quite similar. Child gates that double as pet gates (such as the ones at
Child Safety Gates.com
) are acceptable, especially for puppies or small dogs; Rottweiler, and St. Bernard owners, however, should beware. Some gates that can stop a toddler in his or her tracks may not hold up against a puppy the size of a pony (and when they get older, some breeds will be able to leap these gates not unlike a well trained Arabian). The fact of the matter is, larger breeds, at maturity, will most likely be able to get over, around, or through just about anything you might put in their way that isn't about 5 feet tall and made of reinforced steel. Big dogs need to be trained, and trained quickly, what the gate represents. If they learn when they're a puppy, they'll respect that boundary when they are older, even if it's no problem for them to jump over it.
Give yourself the gift of time! Use this link to
Hire a Maid
Styles of Pet Gates
Different styles of pet gates are appropriate for different types and ages of dogs. Some are also site specific, and will work better or worse depending on where they are placed. To get a feel for different types of dog gates, you can check out Dog Gates.com
Freestanding pet gates are great for puppies and small dogs. They need no installation, so there will be no remnants of their removal. They work well blocking doorways, and are a good way to keep Spot out of trouble while he's still too little to know the rules. A pressure mounted pet gate is also great during training. Once again, they need no installation and can easily be moved from one doorway to another. Pressure pet gates are not recommended for use on stairways or in between surfaces that are not solid (like drywall). The pressure used to keep them in place can either be too little to keep it where it's supposed to be or too much, which could cause damage to the surfaces it's placed between. Hardware mounted pet gates are meant for permanent or semi-permanent installation. They are screwed into a wall or doorway and cannot be easily moved. They are the only type of pet gate that is meant for use around stairs. These models will be a little more difficult to install and will probably be more pricey than freestanding or pressure gates. On the plus side, wall mounted pet gates are generally quite high quality. The materials they are made of vary greatly, and are designed to match whatever style of decorating your home already has. Available in metal and in hardwood, this type of gate can look natural in any household; sometimes the quality is such that it can even add aesthetic appeal!
Jon Nunan is a freelance writer who draws on his experience in construction, ranging from landscaping to log home building, for his articles on home improvement.