Average Cost of Koi Pond Cleaning & Maintenance
Yearly maintenance of ponds costs an average of $2,000 for four regular servicing visits during each of the seasons. People pay $450 on the low end and over $5,000 on the high, but the price is heavily subjective and based on the size and complexity of the pond's environment. A single visit might be as little as $250 to $450.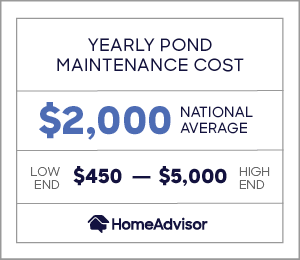 Thank you for submitting your feedback.