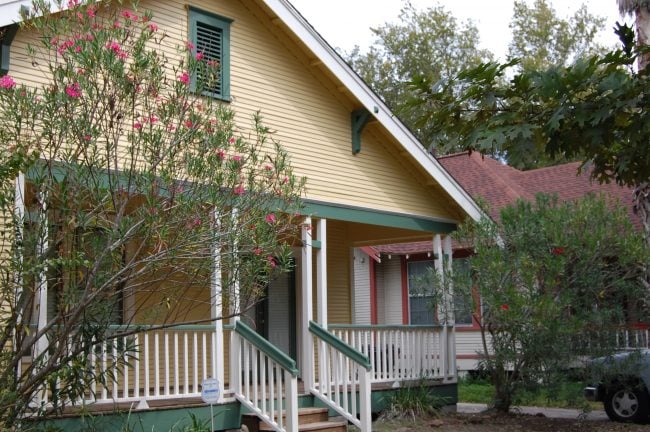 Few things are more misunderstood about the home than attic ventilation. In essence, all ventilation is about circulating air to keep it fresh and to reduce moisture levels. About 90 percent of homes in the US have unreasonably high levels of moisture. Understanding whether your home could benefit from some form of attic ventilation might just be, if not a life-saver, a roof-saver. Here are some of the myths and the facts you need to know about attic ventilation.
1. More Attic Ventilation is Good
Just like properly sizing your furnace and air conditioning unit, you want precisely the right amount of attic ventilation for your home. Insufficient ventilation can lead to moisture problems during the winter and decreased energy efficiency during the summer but too much ventilation can be just as bad, if not worse. Roof vents create an additional roof penetration, essentially another place of vulnerability where leaks can occur. Some vents are necessary, but you don't want to needlessly increase the number of roof penetrations. More than leaks, these seams can cause blowouts during a hurricane or allow sparks from a wildfire to enter your home and set it ablaze.
So, how much ventilation should you have? Without exception, you should talk to a professional to determine what your home requires. Generally speaking, you need a ratio of 1:300, where for every 300 square feet of ceiling space, you need 1 square foot of attic ventilation. That said, air resistance and interference (such as vent grates) reduces the area of true ventilation. In other words, the entire vent opening doesn't count as vented space.
2. Roof Vents are for Warmer Climates
Too many people believe the importance of roof ventilation is to increase energy efficiency during the summer. Good roof ventilation can do this, but shingle color, sun exposure and insulation are exponentially more important to overall energy efficiency than ventilation. Sure, installing roof vents for older homes can reduce your hot air during the summer, but there are probably more low-risk, cost-effective ways to increase your home's energy efficiency.
Meanwhile, preventing moisture damage is a much greater benefit and applies to colder climates more than warmer ones. In fact, the colder the climate, the more likely it is that your home will benefit from attic ventilation. In order to install an unvented roofing system in colder climates, you'll need highly rated, rigid insulation to prevent condensation on your roof sheathing. In warmer climates, you don't need to worry about condensation. Think about how often dew forms on your grass. In these climates, hot attic spaces are eliminated by installing a thermal barrier along the roof line, instead of the attic floor.
Ready to start your
attic ventilation

?Find Pros
3. Roof Vents Remove Warm Air during the Winter
Too many people believe that because heat rises, ventilating an attic space during the winter means you're releasing warm air and creating a drag on your heating efficiency. If this is true, you've got bigger problems to worry about than letting warm air escape from your home. Poor insulation is usually the culprit, although if you enter the attic on sunny, winter day, your attic space can be warmed by the sun more than your furnace.
Unless your roofing system has insulation on the roofing deck and is designed without ventilation, your furnace should not be heating your attic. Worse yet, inadequate insulation is almost surely allowing moisture-laden air into your attic. When this warm, moist air hits your roof, it's likely to form condensation that will lead to further deterioration of your insulation and/or wood rot. If you think this might be a concern, wait till the sun goes down and measure the temperature in your attic. It should be pretty close to the outdoor temperature.
4. Research Studies
Numerous studies have been completed regarding the effectiveness and optimization of general roof ventilation and particular types of roof vents. The benefit of roof ventilation is undisputed. Laboratory setting are a poor indicator of real world wind and weather behaviors. Moreover, regional differences magnify certain traits of roof ventilation over time. What works best in San Antonio, TX is probably not the same as what works best in Cleveland, OH.
In some ways, roof ventilation is as much as an art as it is a science, and installing your own roof vents based on something you read online is like trying to diagnose a skin rash using WebMD. Finding a trusted and experienced roofer who has worked in your region for his or her entire career is a better for your particular roof than any research study or online "expert."
5. I Have Roof Vents, So I Have Roof Ventilation
While hardly anybody agrees on the best roof ventilation system, everybody agrees some roof vents do hardly any good at all. Take, for example, ridge vents. The majority of roofing experts agree that ridge vents are the most effective and cost-effective roof vents available. Without baffles (blinders that prevent outside air from crossing over the vent), a ridge vent may create almost no ventilation at all. Gable vents may circulate air through only a small percentage of your attic. Static, roof-line, vents are effective for ventilation but generally aren't recommended due to issues with leaks. Soffit vents may leave air trapped at the top of your attic. Most effective ventilation uses a ridge-and-soffit continuous ventilation system, but even these designs can vary from roof to roof.
If you don't know how your roof vents work, or if you're unsure about your attic ventilation in general, you should talk to a roof inspector about your current system and any inherent weaknesses that may be at work. The risk/reward for having no ventilation or poor ventilation, along with the negligible cost of installing a good-working ventilation system makes them one of the unforgivable sins of home maintenance negligence.
Ready to start your
attic ventilation

?Find Pros
Find Local Attic Fan Repair Contractors
21 Comments