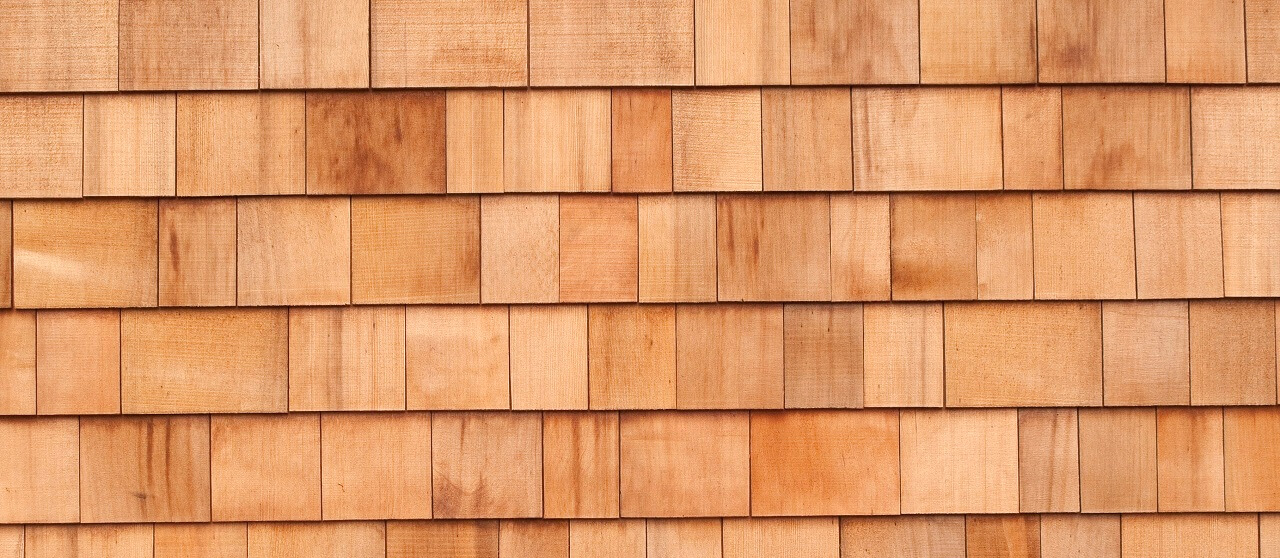 How & Where to Get the Best Price on Cheap Wood Siding
It can be difficult to sift through so many popular siding options when you're on a budget. Though there are a lot of siding options, wood is an attractive and inexpensive option. Generally, wood siding costs $5 to $20 per square foot, installed. On average, the total project will cost about $5,000 to $23,000, which includes both the material and installation price. The price depends on various things like style, surface area and the installation process.
On This Page:
Cheap Wood Siding
There are different kinds of wood siding options, which vary from best finishing to best styles. You need to know about these things properly to buy the cheap wood sidings. Research and compare materials before deciding on wood siding.
What Is the Best Buy Wood Siding?
The best budget wood siding is pine, which costs around $1 to $5 per square foot. On average, the best affordable wood siding costs $1,500 to $2,500 per square foot. Typically, the best buy wood sidings are those with clear furnishing and spot-free surfaces.
Disadvantages of Low-Priced Wood Siding
You may need to make a few compromises on discount wood siding, like:
May not last as long as its premium counterpart
May not be insect repulsive
Surface may feel and look lower-quality
What Are Some Cheap Wood Siding Materials?
Inexpensive wood siding does not mean that it will not be good. There are different kinds of affordable wood siding options, including pine, cypress, engineered wood siding, cedar, and Accoya. You should compare the wood sidings cost and materials before buying them and consider what material is best for your home.
Pine
Pine is the most common and affordable option for wood siding. The yellow-colored pine is used for framing and the white color is used for painting. It is soft and because of its softness, it can be given different kinds of shapes. It costs on average $1 to $5 per square foot.
Cypress
Cypress is considered one of the best options for wood siding. It is firm and strong but lightweight. It is known for its durable and lasting characteristics. Also, it repels insects and does not rot. Cypress costs on average $1 to $5 per square foot.
Engineered Wood Siding
Engineered wood siding is the best option for those who want to have long-lasting and durable wood siding at a reasonable price. It is a lightweight product and it will come in your desired shape and style. It does not have any knot in it, and it is easier to install. This wood costs on average $3 to $7 per square foot.
Cedar
Cedar is the best option if you want to go for a vintage natural look. The benefits of cedar sidings are many. It has beautiful natural furnishing, and it will last many years. The cedar wood sidings come in many grades and shapes, and the cheap cedar siding costs on average $3 to $10 per square foot.
Accoya
Accoya wood siding is best known for enduring harsh climates thanks to its long-lasting and sturdy nature. Also, it will not shrink or become distorted over time. On average, it costs around $4 to $9 per square foot.
Cheap Wood Siding Options Per Square Foot*

| | |
| --- | --- |
| Pine | $1 – $5 |
| Cypress | $1 – $5 |
| Engineered Wood Siding | $3 – $7 |
| Cedar | $3 – $10 |
| Accoya | $4 – $9 |
*This cost is not included with the labor and installation price of $3 and $14 per square foot
The Best Place to Buy Wood Siding
As you are searching for cheap wood sidings, keep in mind that each place offers different services. Become acquainted with stores, what kind of material they sell, and at what prices.
Wood Siding Company Pros and Cons

| Seller | Pros | Cons |
| --- | --- | --- |
| Big Box Stores | Available designs | Overpriced |
| Large Franchises | Quality materials | Not customer friendly |
| Online Retailers | Customizable designs | Minimal assistance |
| Small Franchises | Low price | Price cannot be negotiated |
| Wood Siding Installers | Good service | Options are few |
Where to Buy Cheap Wood Siding
You can buy cheap wood siding from your local lumber stores with prices starting from $0.99 per square foot. You can also get monthly or yearly discounts on the stores. The price does not come with the installation fees or materials.
TIP: While you are buying wood siding, check if there are any visible cracks or splits. Try to buy blemish and knot-free wood siding.
Cheap Wood Siding Installation and Replacement
Cheap wood siding installation costs start from $3 to $14 per square foot, which does not include removal price and labor. You can get a discount if you buy the woods from them or contract them to do the whole house. The replacement of the siding will cost you $5,000 to $15,000 on average. The pricing will be different based on which contractor you work with.
When Is the Best Time to Buy Cheap Wood Siding?
The best time to buy the cheap wood siding is in late summer or early fall.
You can buy cheap wood siding from the building supply companies or interior designers to move out some products to make room for the winter products.
Hiring Cheap Wood Siding Installers
It would be best to find a pro installer to for your siding project. It is better to find an installer near you to ensure you are correctly and safely completing your project. Plus, you may get services discounted from installers whom you buy materials from.
Also, if you are siding the roofs, you will have to hire a professional roof contractor. Prepare to find a nearby roofing service for these projects.
It is essential to research installers before hiring them. During your research, pay particular attention to expertise, customer reviews and labor and material installation options.
Questions to Ask
There are some critical questions you need to ask when you are hiring a professional installer:
Do you have liability insurance?
What kind of discounts do you offer?
Can you show me a written contract with all the charges included?
Do you provide a warranty?
FAQs
What is the cheapest wood siding for a house?
The cheapest wood siding for a house is pine and engineered wood siding. Pine sidings can cost about $1 to $5 per square foot, and engineered wood siding can cost about $3 to $7 per square foot.
Can I remove and replace siding by myself?
You can remove and replace sidings by yourself if you have ample experience. Most homeowners should hire a service to ensure the job is correctly and safely completed.
No Comments Yet