Two popular hardwood floor alternatives on the market right now are laminate and engineered hardwoods. Because they share similarities in looks and composition, consumers often use these terms interchangeably. However, there are some key differences between them that should be clarified before you make your final decision.
On This Page:
What's the Difference?
Engineered wood contains a slice of natural wood on top while laminate uses a photographic layer that is coated with a protective layer. Laminate is also much thinner than engineered wood, averaging around 12mm, whereas engineered wood tends to be thicker like hardwoods.
Laminate is essentially a rigid synthetic floor that's also known as composite, Pergo, or floating wood tile. It's made of several layers of compressed materials.
The backing: The bottom layer that serves as the "foundation" and resists moisture.
The inner core: Usually made of high-density fiberboard strengthened with resin.
The design/photographic applique layer: A visible, high-quality image that's sometimes textured.
The wear/protective layer: This clear top layer is laminated to the photographic layer, protecting it from damage.
Engineered hardwood, also referred to as manufactured or man-made wood, was created to address the pain points of natural wood like weakness to moisture and warping. This floor is also made of several compressed layers to form a solid plank. There are two simple components that make up this floor:
The bottom & core layers: 3-12 layers of compressed plywood, fiberboard, or unfinished hardwood.
The veneer: A thin slice of natural wood on top.
Let a Pro Help You Choose
Which Alternative/Fake Wood is Better?
| Laminate is Best for… | Engineered Wood is Best For… |
| --- | --- |
| Cost | Appearance |
| DIY Installation | Resale Value |
| Dog & Cat Owners | The Environment |
| Durability | Repairs |
| Maintenance | Moisture Resistance |
| Radiant Heating | Radiant Heating |
Appearance
Though both options present attractive results, property owners will have to decide if they want a more authentic wood look or a synthetic floor to save on costs.
Laminate
Pros
The photographic layer can replicate many different species and cuts of wood, regardless of the current supply of organic materials.
Cons
This floor has a more artificial look with its high gloss appearance, but advancements in manufacturing are allowing this material to have more texture and grooves like natural wood.
Engineered Wood
Pros
Looks nearly indistinguishable from hardwoods since the veneer layer is a thin slice of real hardwood.
You can also obtain a gorgeous exotic wood species at a discount since the veneer is much thinner than traditional hardwood flooring.
Cons
The veneer is just as prone to becoming dull like natural hardwoods, so it's important to clean it properly and do periodic maintenance.

The Best Looking Option: Engineered Wood
Cost
As you can see below, laminate costs significantly less. For more information, you can also consult our in-depth guides on engineered wood costs and laminate flooring prices.
Cost Difference Between Flooring Materials per Square Foot

| Flooring | Low | Mid | High |
| --- | --- | --- | --- |
| Laminate | $1 | $2.50-$4 | $5 |
| Engineered Wood | $3-$5 | $5-$10 | $8-$13 |

The most economical choice: Laminate
Care & Maintain
Laminate
Pros
The synthetic wear layer is usually smooth, which means that it's incredibly easy to wipe clean.
It doesn't trap dust like carpets do, making it good for anyone with allergies.
The wear layer won't scratch as easily as natural materials, so you can move most furniture around with less fear of damage.
Cons
This floor doesn't respond well to hot steam, soaking wet mops, or power cleaners.
Cleaning it also requires special products to protect the layer.
The synthetic top layer should also be guarded against standing water and extreme impacts that can wear it down prematurely.
Improper cleaning can shorten the life of the floor's wear layer, so it's important to stick to using manufacturer-approved cleaning products and care methods.
Engineered Wood
Pros
This floor is typically smooth enough to not trap dust and allergens.
It's also easy to clean with a damp mop and special wood cleaner.
Cons
Caring for engineered wood is exactly like maintaining traditional hardwoods. Keeping wood floors clean requires special cleaners.
It should also be swept and vacuumed regularly and kept safe from standing water, scratches and impacts.
A periodic waxing and refinishing is necessary for keeping them in ship shape.
Use furniture pads to prevent unsightly scratches.
Some varieties of wood may have more irregularities, holes and grains that can collect dirt and require more attention while cleaning.

The easier to maintain: Luxury Vinyl
Durability
Laminate
Pros
They're tough due to their compressed layers and top wear layer.
Ideal for busy homes and businesses with plenty of foot traffic.
Cons
Due to its limited quality, it doesn't last as long as other hardwood floor alternatives.
Laminate lasts 10-20 years at most because once the wear layer is gone, it can't be refinished.
Engineered Wood
Pros
This floor was specifically designed to be an improved version of hardwoods. As a result, it's stronger and more water-resistant than hardwoods, which means it can withstand more unexpected events.
It can also be refinished a few times to extend its life (depending on the veneer's thickness).
Cons
Because it is made of natural products, it isn't completely immune to moisture damage and rot.
However, with good care, engineered wood can last 20-100 years, depending on the quality of the product.

The winner in toughness: Laminate
Installation & DIY
Laminate
Pros
This flooring is known to be DIY friendly.
It's thin, lightweight, and interlocks with other planks, making it easy to "float" over existing floors. This means no removing bottom floor is needed, and no nailing required.
It can be installed in a day.
Cons
Even installing floating floors requires the use of a table and chop saw, which requires some experience.
If installed over concrete slabs, a moisture-proof underlayment and vapor barrier must be added by an experienced pro prior to board installation.
Check your product: many laminate floors come with an underlayment already attached.
Engineered Wood
Pros
Newer versions of this floor can come in interlocking click and snap planks to make a DIY installation possible.
Thin planks (less than 2cm thick) can be nailed and glued down to a subfloor.
It's possible for a person relatively familiar with DIY projects to either install a floating floor or nail thin planks to a subfloor with the right equipment.
Cons
If this floor is installed like traditional hardwoods over concrete slabs, it requires nailing, gluing, and precision cutting, which is not very DIY friendly for the novice homeowner.
If this floor is over 3/4" inches thick, it can also be nailed over a wooden subfloor, though this again can present complication to someone with little installation experience.
The thicker the material, the more difficult it is to manage.
The installer will need to know how to use table and chop saws.

DIY friendly: Laminate
Moisture Resistance
Laminate
Pros
When it's installed properly with tight seams, a vapor barrier, and underlayment, you get moderate moisture protection from below and above.
In fact, when installed well, it can be nearly waterproof.
Cons
It's more prone to water damage when it's a "floating" floor.
The gap between this floor and the floor beneath it can trap moisture when it's installed in high-moisture areas.
If not properly installed, water can seep through exposed seams, causing the bottom layers to swell.
Engineered Wood
Pros
TThis experiences fewer moisture problems associated with conventional hardwood since its plywood layers are made to block water.
In fact, this floor can go in basements when regular hardwoods can't.
Cons
It's still made of organic components, so it's not impervious to mold and rot.

Best for Basements and Bathrooms: Engineered Wood
Repairs
Laminate
Floating floors are quick to install and therefore easier to remove for replacement or repairs.
When this floor's top layer is damaged or wears off, it can't be refinished. Instead, planks must be removed and replaced.
Engineered
It can be refinished a few times if the veneer is thick enough (between 2-6 mm).
When the veneer is less than 2mm thick, it can't be refinished.
Because this usually has a more involved installation process, repairs will also be more time consuming and costly.

The most replay value: Engineered
Looking for a Quote for your Flooring Project
Environmentally Friendly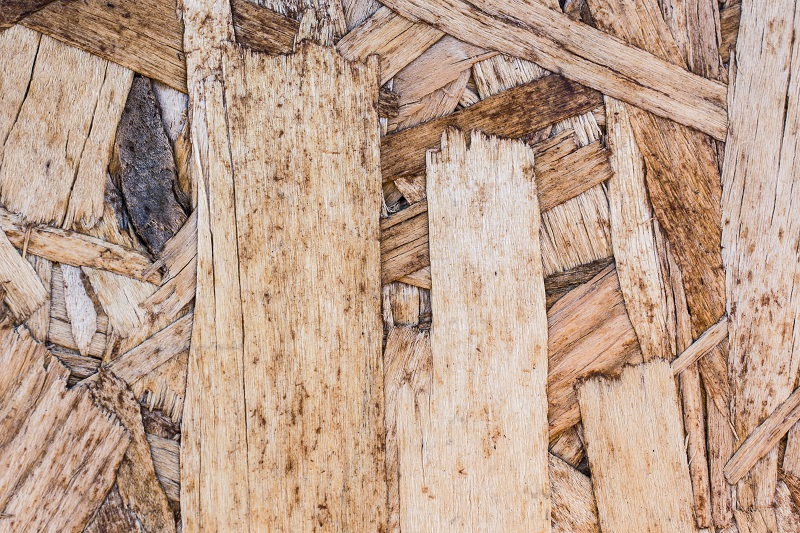 Laminate has made great progress in sustainability over the years. You can find many versions of this floor using recyclable materials. In addition, 85% of these floors are recyclable. it's also made of synthetic materials and can emit VOCs, or volatile organic compounds. To reduce the likelihood of encountering VOCs, check the product's Floorscore.
Engineered Wood is made of scrap woods and organic materials. Instead of being entirely harvested from one tree species, engineered wood uses plywood and fiberboard for most of the floor and only uses a thin layer of finished wood on top. This helps reuse wood scraps while also using less of a tree to cover a select area.

The greenest option: Engineered Wood
Dogs & Cats
Laminate
This floor top layer resists pet scratches better. However, if it's a floating floor, pet accidents can cause moisture damage if they're not dealt with immediately.
Engineered
Since the top layer is natural wood, the same caveats for hardwoods apply. Pet owners should be cautious about pet nail scratches and accidents as both scratches and scents are hard to remove from natural wood.

Least Prone to Pet Damage: Laminate
Radiant Heating
Laminate can also work well with radiant heating, especially when it's floating over the subfloor. As always, check with the product's manufacturer to confirm its compatibility with radiant heating before buying.
Engineered wood is excellent for radiant heating when you choose a product that has a stable wood as the veneer layer. Buyers should always check with the manufacturer to see if the product they're choosing is right for radiant heating. It's also preferred that the engineered wood be floating so it's not attached to the subfloor.

Ideal for Radiant Heating: It's a Tie
Resale Value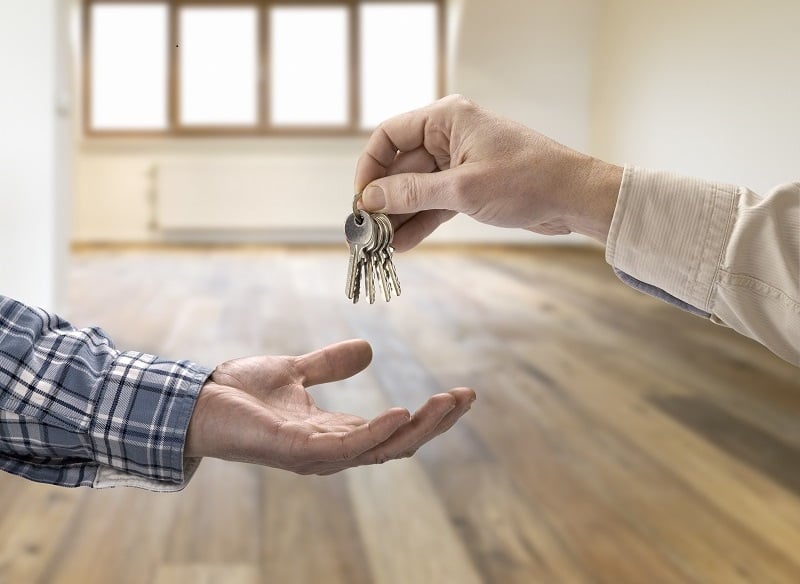 Laminate
This material is considered an economic choice, so it doesn't do much to impress appraisers or prospective home buyers.
At most, high-quality laminate can moderately raise a home's value.
However, a poor-quality model can bring down a property's value.
Engineered
When the floor is of good quality, it can increase a property's value almost as much as hardwoods. Why? It has a good lifespan and buyers also prefer the classic appeal of hardwoods.

The Best Product for Your Home's Value: Engineered Wood
Looking for a Flooring Installer?
Laminate and Engineered versus Hardwood or Vinyl
If you have your heart set on having a wood or faux-wood floor, you have four choices: laminate, engineered wood, solid hardwood, and vinyl.
Laminate
Made of synthetic layers bonded together through a lamination process
More rigid than luxury vinyl, aka "non-resilient"
Average lifespan of 10 to 20 years
Moderately moisture-resistant, depending on how it's installed
Has durable wear layer that's tough against scratches
The most affordable wood alternative on the market
Luxury Vinyl
Synthetic layers bonded together with PVC
Has a bit of give, aka "resilient"
Average lifespan of 20 years
100% waterproof. Can handle full submersion
Has durable wear layer that's tough against scratches
More affordable than hardwoods or engineered wood, but more expensive than laminate
Visit the Laminate vs. Vinyl Guide for a full material comparison
Engineered
Layers of natural materials bonded together with a top veneer layer
Has a bit of give- aka "resilient"
Average lifespan of 20-100 years, depending on veneer's thickness
Moisture-resistant, but not as much as luxury vinyl
More prone to scratches and surface damage than synthetic floors
More affordable than hardwoods but more expensive than synthetic floors
Solid Hardwood
Solid planks of wood harvested from a tree species
Is rigid, aka "non-resilient"
Average lifespan of 75-100+ years
Can last for hundreds of years with proper maintenance, depending on wood thickness and quality
More prone to scratches and surface damage than synthetic floors
The most expensive option
Visit the guide for a full material comparison of Laminate vs. Hardwood
Speak with a Flooring Pro Today
Top Engineered Wood Brands
Armstrong
Anderson
Bruce
Columbia
Mohawk
Somerset
For Top Laminate Brands, visit our Wood and Laminate Comparison Guide.
5 Comments