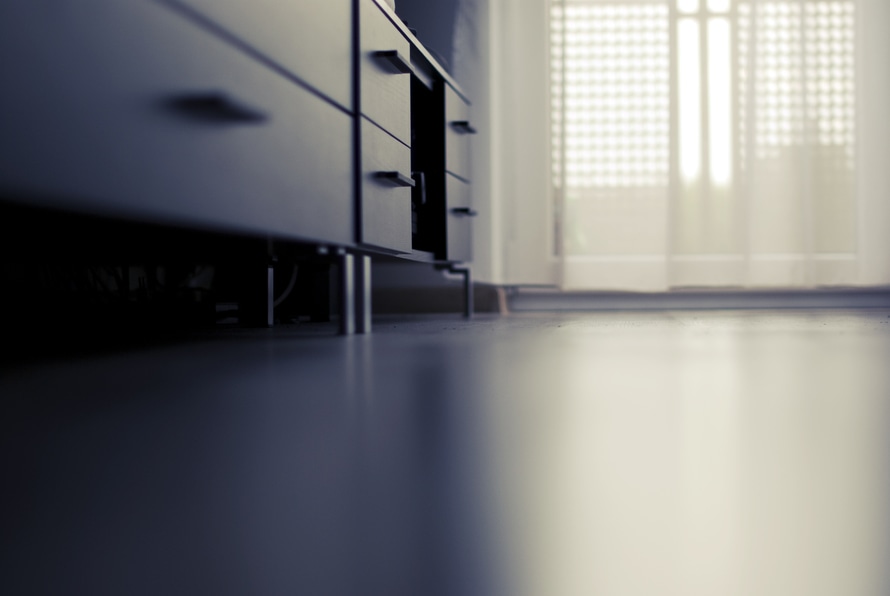 Your choice of flooring is one of the most important decisions you have to make when it comes to improving your home. Flooring materials are an integral part of your interior design, and your choice of material also determines the difficulty of installation, how you can use your floor, and the kind of maintenance you'll need to perform. Thus, it's wise to educate yourself on the different flooring options available as well as the benefits and drawbacks of each.
Choosing Flooring Materials
Some flooring material choices lend themselves to certain factors or homeowner priorities. Some materials act better as a cost-effective floor covering for the next 5 years, while others are an investment in your home that will continue to pay dividends for a generation or more. And the thrust of certain rooms and their primary role in your home is a similarly powerful force. Carpet in the kitchen or tile in the bedroom is virtually unheard of and for good reason. Here's a list of the most popular flooring materials on the market and what role these materials might play for the interior design of your home.
Hardwood flooring continues to be a homeowner favorite. The reason is simple: this is hands-down one of the most beautiful flooring materials you can purchase. Hardwood floors can be custom designed with different woods and finishes. For a personal touch, you can purchase boards that have been hand-scraped, distressed, or even reclaimed. With these possibilities, it's easy to see why suppliers claim there's a hardwood floor out there to suit everybody's fancy. The major drawback of hardwood flooring is the upfront cost, which can be substantial. You'll also need to monitor your home's humidity levels and the floor's exposure to water and fluid spills. Hardwood flooring will develop scrapes, scratches, and dents over time, but it can also be refinished to create like-new condition for many decades. Conversely, weekly cleaning demands but a pittance of your time.
Laminate flooring has become one of the most popular flooring materials in the industry due to its price, ease of installation, and incredible durability. Laminate products can mimic everything from hardwood to ceramics to stone tile, they beat out just about every other material in price per square foot (with the exception of vinyl), and they are perhaps the toughest flooring you can buy. For kids and pets, you won't find a floor better suited to take the beatings they provide. And with the introduction of snap together installation, laminate is one of the most DIY-friendly materials on the market.
Vinyl flooring isn't the cheap alternative it used to be. Like laminate, new lines of vinyl flooring do an incredible job of mimicking other materials like wood, ceramic, and stone. And also like laminate, vinyl flooring is a breeze for even an inexperienced home handyman to install. The one downside to vinyl is durability. No matter how thick of a vinyl you purchase, it is still more susceptible to scratches, scrapes, and even tears than other flooring materials.
Ceramic tile flooring offers so many different styles and looks that it's impossible to mention them all here. Regardless of the type of tile you choose, however, ceramic tile is a durable, nonporous, and most importantly, beautiful flooring choice for any home. It is more difficult to install than some other options, so you'll probably want to hire a professional tile installer, and it can chip and scratch under heavy use. Unlike larger flooring systems, however, you can replace individual tiles instead of an entire floor if any of your tiles gets seriously damaged. Find tile near you today!
Stone tile flooring has a lot in common with ceramic tile, with the exception that stone is much tougher. Granite, marble, travertine, and sandstone are just a few examples of stone that is commonly made into flooring tile. Keep in mind that different finishes require different amounts of care, so be sure to take that into account before you purchase. A polished marble surface will show scratches and scuffs much more readily than a tumbled one, for example. Stone tile is usually laid with a tighter setting, minimizing grout exposure, but it also places a greater reliance on sealant to offset stone's porous nature. More expensive than ceramic tile, stone is still not usually in the same cost category as hardwood flooring.
Carpet remains a favorite for many homeowners. It's soft, warm, comfortable, and it helps cut down on noise in the home, especially if you've got kids or animals. It does require a little more upkeep than other options, though newer stain resistant varieties make keeping your carpet looking good much easier than in the past. To maintain a soft, attractive, and sanitary carpet, you should have your carpets cleaned professionally at least once a year.
For an in-depth comparison of flooring materials, consult our Comparison Guides:
Need to find a pro for your Flooring Project?

Find Pros
---
2 Comments