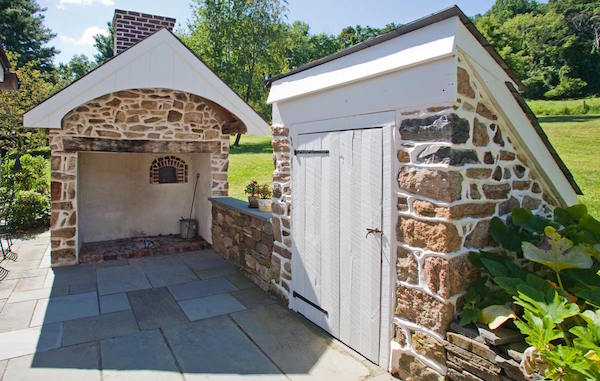 Additions to the home are a great way to increase its financial value, square footage, and overall potential. However, it's sometimes not possible to add a room directly to the home due to foundation dilemmas, property line limitations, or other obstructions in your preexisting construction. But if you still want to add space to your house, it may be time to think about investing in outbuilding plans. A detached outdoor structure that still compliments your main house is sometimes the best way to create extra storage area and expand the usability of your land. However, before you jump in and begin building, it's smart to first consult an expert and create some preliminary blueprints.
Country Convenience
Most people associate outdoor structures with country life. And it's true that many farms and ranches require several additional buildings around their property. Whether it's a chicken coop, horse stable, or a barn for tractors and other implements, these exterior edifices are a valuable asset to most acreage. However, outdoor storage has become a necessity amongst many city dwellers as well. A lot of suburban houses have large yards that aren't being put to good use, allowing valuable square footage to go to waste. Plus, if you've lived in one place for a long time or have a few kids, there's a good chance your garage is filled with so much clutter you don't even have room for your cars anymore. Since urban families need extra space beyond the home, outbuilding plans have become a popular trend in residential areas. They can serve as additional storage areas for a garden shed or workshop. Or, if your home garage has become your closet, maybe building a detached garage is exactly what you need for your cars. Either way, these outdoor structures are a great way to add some country convenience to a city lifestyle.
Exterior Possibilities
Storage areas are a must around any home, but outdoor buildings can also serve a variety of different functions. These additions are often used as sheds, workshops, or garages, but they can also be used as living spaces. Add electrical work and interior design and you now have an outdoor home office, personal gym, or a movie theater right next to your house. Put in a bathroom and kitchenette, suddenly you have a guest room, a cabin getaway, a sublet to rent, or a place to put your teenager before they move out. If you have an extensive landscape, many contractors can help to erect a greenhouse, pergola, or a gazebo. Do you have multiple dogs? Then doghouses or kennels may need to be constructed. Do you own a pool? Why not enclose it in glass so you can swim all year round or install a cabana for a quick clothes change? Remember, creative living spaces and additions are always a bonus to a property, even if they're built on the outside.
Preparing Outbuilding Plans
Though they might be smaller in size than your home's blueprints, outbuilding plans are still a necessity. Oftentimes, it's like building a small house in your yard, which means it comes with a slough of conditions and requirements. You'll need to grade the land around its foundations to create proper drainage. The structure itself will need to be diagramed so the framing, elevation, floor plans, and foundation are solid and substantial. Plus, you'll need to make sure it can be accommodated in your yard. Professional architects are able to design and prepare these functional blueprints while still keeping in mind beauty and style. Plus, they can adapt around any fencing, landscaping, or property boundaries that need special attention. And once these designs are purchased, you can do anything you want with them. Use them as a guide to build yourself or hire a contractor of your choice. Sometimes designers will even draw up these blueprints for free as long as you use their services for the actual build.
Know the Code
A big reason to hire an architect isn't because you want a custom designed structure, but because these experts know what is and what is not possible. They're educated on building codes and since these vary depending upon your location, it's always wise to hire a professional architect or contractor who can obtain the proper permits for all areas of construction. They'll work with utility companies and land surveyors when it comes to property lines and trenching for electrical wiring, water lines, cable installation, and phone lines. Plus, if any access roads, drainage tiling, or septic systems need to be created, these experts know the code.
No Comments Yet