Add Some Substance with Solid Wood Doors
See if We Have Top-Rated
Door Contractors in Your Area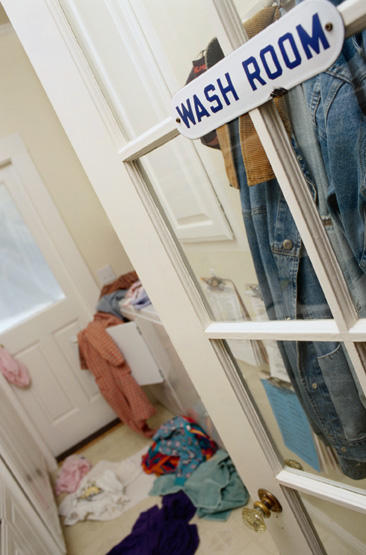 When you think back on it, every door since the beginning of time used to be a solid wood door. There was no such thing as aluminum, fiberglass, or particle board, so every entryway and exit was divided by redwood, pine, or oak: dense, sturdy, and always reliable. Maybe this is why these doors have never been out of fashion and remain popular to this day despite recent "innovations" in material.
Authentic
Most wood doors create an old-world charm, which usually translates to the Victorian era of about 150 years ago. Many homeowners want to add some class and elegance to the front of the house, especially since this is the first thing people see as they approach your home. Believe it or not, your front door says something about you and your personality. And whether you're adding this type of door to create an authentic exterior to an older home, or you just want to create that rustic look to a newer home, these doors suggest authentic craftsmanship, old-fashioned quality, and a traditional dependability with a modern twist.
Secure
The sound construction of solid wood doors makes for added security on several different levels. Have you ever knocked on a hollow door and noticed how it echoes? Does it ever feel like you're hand could break right through the thing? There's an innate impression of flimsiness to a lot of hollow and metal doors. Even if they are safe and solid, it doesn't have the same heft and structure that comes from heavier wooden doors. Plus, solid wood doors seal better against inclement weather and wind drafts; they provide better soundproofing due to their density; and because of their weight they tend to have a higher quality jamb and locking system. When you shut the door, you'll hear a nice, sharp click allowing for a better sense of closure in knowing that your house is safe from the inside and out.
Have contractors call you. Use this link to be contacted by a
Handyman
Customized
Solid wood doors come in all kinds of styles with different types of paneling, varnishes, stains, hardwood, and accessories. Before you go shop for one, try to have an idea in mind about what you want in order to make the experience more efficient. What color, how big, and what type of design did you have in mind? Plus, are you thinking of an interior wood door or for exterior use. That's right: though front doors are essential in order to provide security and the right appearance, interior wood doors create an elegant look throughout your entire house. So don't stop with the surface: if you truly want a fluid d?cor to your home, integrating the same, solid structures throughout will help.
Plus there are million options out there: Original crystal door handles and brass knockers to complete that old-world charm, or possibly glass paneling to create a unique appearance to the front of your home. You no longer have to worry about peeling laminate or paint, but if you want to protect your door's finish, you may want to invest in a screen door that can shield against damage but not block the beauty of your entryway. Plus, these protective doors create more insulation by trapping air between them and the entryway, allowing for even better weather protection.
Most of these doors come pre-hung and can be installed by professionals at a reasonable price. The initial price of these doors isn't cheap (Do they look cheap?), but you won't have to take a loan out or anything. They are reasonably priced for what you're getting in return: sound construction and security.
Marc Dickinson has worked in both the general contracting and landscaping trades and is currently a home improvement freelance writer with over 300 articles published.
More Tips & Advice For Your Home
Related Articles
Recent Articles