Bathroom Faucets: The Final Factor
See if We Have Top-Rated
Bathroom Remodelers in Your Area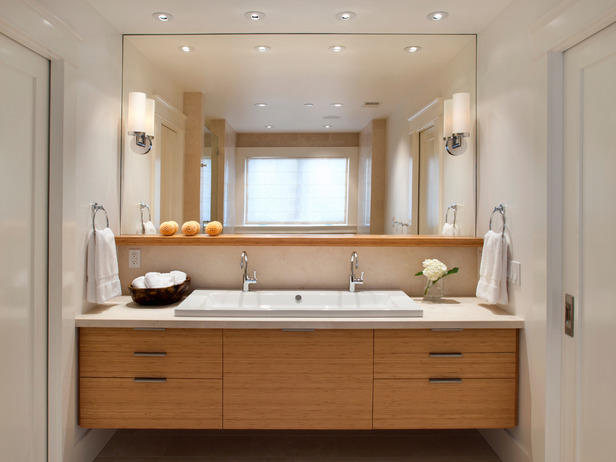 While remodeling a bathroom or building a new kitchen, you may find that the toughest choices you'll have to make are the finishing touches. These small details are the elements that bring any room to life, so finding the right cabinet hardware, towel bar, or even the occasional bathmat can really help tie a room together.
Bathroom faucets are another feature that needs careful consideration not only because of their usefulness but also for their design as well. However, if you go into anybody's kitchen or bathroom, you'll find that no two are ever alike. As the remodeling industry has grown, so have the available options. It can be overwhelming, but here are few tips about choosing the appropriate taps, spouts, and spigots for your home.
Installation
Sinks are often standardized, which means they are fitted with pre-existing holes and mountings that are able to accommodate any type of sink, spout, or handle design. However, before you shop, make sure you look underneath the sink and make sure yours can correspond with the particular product you're looking for. And since plumbing is always a tricky task, always consult a professional for proper installation.
Design
Though you may immediately think bathroom faucets consist only of a spout and a handle, think again. There is a limitless supply of choices out there depending on your personal taste. To get you started, here are a few standard models:
Single-Lever:
A spout with only one up-and-down lever that controls water pressure; it also swivels to control temperature level. It doesn't take up much room around the sink, is easy to use, has a sleek look to its appearance, and is typically less expensive.
Widespread:
This comes in three parts: a spout and two handles (one for hot and cold). Therefore they tend to take up more room around the sink and are a bit more complicated in terms of installation since it requires three separate fittings. Although they're a bit more expensive, these units provide a unique, old-world charm and come with more available design options (including smaller units that won't take up as much space).
Wall-Mounted:
These often come in widespread, but are installed into the wall above the sink. They're great for free-standing basins and pedestal sinks which need a longer spout. These take up no room which creates a sharp, clean look. And though they are more difficult to install, they're uniqueness makes up for initial costs.
Other Features These units are no longer just tools to regulate the flow of water. Now they come with other features to make them more convenient and safe.
Water Filtration:
Water filters can either come built into the unit itself (with a pull-down tap) or they can be a separate unit installed near the sink. Either way, this feature allows for cleaner water while still retaining a stylish look.
Sprayers:
Many still come with sprayers that allow for more maneuverability around the sink to clean dirty dishes and other debris. Once again, these can be attached separately, but they tend to come attached to the spout itself, allowing for even easier movement.
Material:
Most importantly, you want to make sure your bathroom faucets are made from good materials. It's best to spend a bit extra for a high-quality unit made from durable metals. These materials will not only last longer against the constant strain of water, but they also look great in any kitchen or bathroom.
No matter which features or materials you choose, always make sure your bathroom faucets fit the decor of your home. Many people try to match these units throughout the house (especially in new home construction), but if this is not possible, at least make sure they complement the look of your bathroom by matching them with other decorative highlights (hooks, mirrors, towel bars, shower/bath faucets, etc.) in the room.
Marc Dickinson has worked in both the general contracting and landscaping trades and is currently a home improvement freelance writer with over 300 articles published.
More Tips & Advice For Your Home
Related Articles
Recent Articles