Moving into a Fixer-Upper
See if We Have Top-Rated
Remodeling Experts in Your Area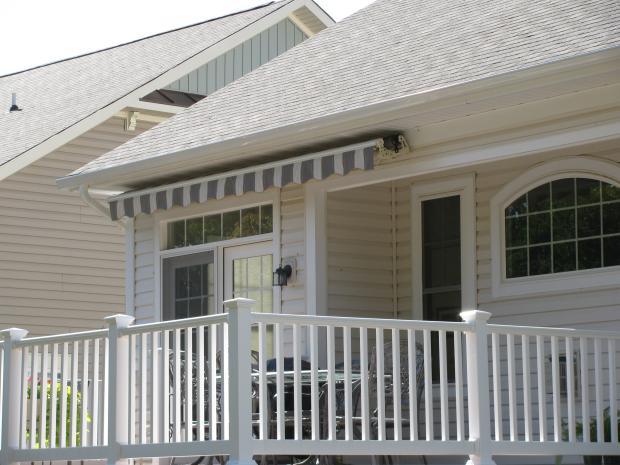 There are two primary reasons why homeowners move into a fixer-upper: to remodel it for resale (and hopefully, profit) and to remodel it for long-term living. The temptation to move into a fixer-upper is a strong one, especially if you've found a place in a great location or with great potential. Be aware, however, that creating your dream home (or, if you're planning on flipping the property, someone else's dream home) is a difficult task even for those with plenty of experience. Most folks who decide that remodeling for resale is for them will find out quickly that remodeling old houses is easier said than done. This process can, however, be made decidedly more agreeable with a little good advice and a lot of early planning!
Don't Live in a Space You're Remodeling for Resale
If you are remodeling for resale, there is a good chance that the property you'll be working on will not be your primary residence while the work is being done. This scenario is, of course, ideal. Living in a half-functional house is more of a pain than many imagine it will be; if at all possible, don't live in the space you are planning to renovate.
Those remodeling old houses that they plan on keeping as a long-term residence may have no other choice but to reside in the house they are working on. In this situation, find a nearby storage unit to house your belongings for the duration of the project. Giving yourself more room in your home from storing some of your possessions, can provide a bigger, better work environment in your home. Storage units are fairly inexpensive, and if you find that you cannot go two days without some items, just go back to the unit and get what you need.
Work in Order when Remodeling Old Houses
Renovating a fixer-upper is a big job, but you will make it even bigger if you don't perform steps in the right order. If you fix and paint all of your plaster walls before you upgrade your wiring, for example, you'll most likely have to redo a portion of the work you've already finished. Folks remodeling old houses are likely to have a huge list of things to do before the home will be considered complete; by planning that list carefully, you'll avoid the hassle and expense of backtracking.
While there will be exceptions to every rule, you'll typically want to begin with your roofing, as a leaky roof can cause damage to just about everything underneath it. From there you'll want to focus on the main systems of the house: electrical, plumbing, heating and cooling. If your floors are sturdy enough to walk on safely, you can leave them until last to avoid scuffing or staining during your other projects, but if they aren't stable (a common problem when remodeling old houses), you may want to tackle these before you do your walls, counters, and ceilings.
Remodeling for Resale on a Budget
To some, remodeling for resale is serious business; for others, it is more of a hobby that produces a little extra income. For the former, the amount spent during the remodeling process is a key element in the success of the project. Those who flip houses for a living know that some smaller, less expensive improvements can bear considerable fruit when it comes time to sell. Remodeling for resale is a science, and those who do it well understand that it is often these relatively small upgrades that make a home a winner.
Since what prospective buyers want from a house varies considerably from place to place and from year to year, it is impossible to say in one article which projects are the most effective when remodeling for resale. However, we can give you an idea of what many successful small remodeling projects have in common. In general, remodeling older houses is best when improvements focus on bringing modern conveniences to the space without sacrificing the classic feel of the house itself. Fitting a 200 year old house with a modern, energy-efficient central heating and cooling system is probably a good idea; replacing the original wood flooring with modern laminate, on the other hand, is less likely to be beneficial.
When you can only afford smaller improvements, make sure that the projects you choose enhance function as well as form. Regrouting and polishing existing tile in kitchens and bathrooms, for example, is a very inexpensive project, but it will breathe new life into old walls, floors, and counters as well as protect the backing behind those tiles from water damage. To figure out which smaller projects are right for your fixer-upper remodel, all you really have to do is look at the house objectively. Take a walk through the entire house and note everything from sticking doors to two-pronged outlets. Once you've got everything down on paper, you can easily look up the material costs for each project and decide which ones will do the most good for the least amount of money!
Jon Nunan is a freelance writer who draws on his experience in construction, ranging from landscaping to log home building, for his articles on home improvement.
More Tips & Advice For Your Home
Related Articles
Recent Articles