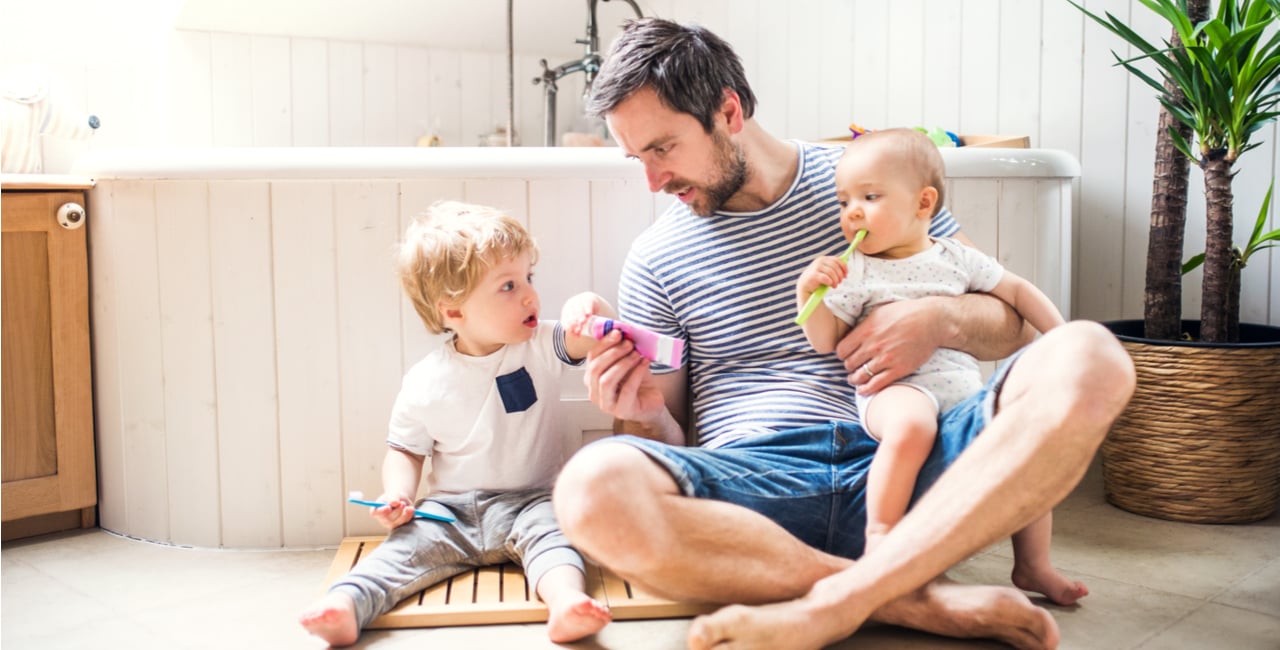 © Halfpoint – shutterstock.com
When choosing the best shower flooring for your home, consider budget, durability, surface type and maintenance ease. Popular materials include tiles, wood, pebble and acrylic. Look at the aesthetic, cost, and pros and cons of each to find the one that best meets your needs.
On This Page:
How to Choose the Best Shower Floor Options
Your bathroom should be functional, clean and relaxing. Choosing the right design and material for your shower floor can add to the ambiance of the space. You can select a design that's level with the rest of the bathroom flooring or one with a separate raised shower pan. Regardless of the design and layout you choose, consider the following:
Cost: Be clear on your budget. Material and installation costs vary considerably.
Existing Flooring: Are you considering shower floor replacement options or the installation of a new footing?
Aesthetics: Choose a material that matches or complements the wider style and theme of the bathroom.
Maintenance: Ease of daily cleaning. Frequency of resealing and reconditioning.
Durability: Resistance to scratches and water damage.
Safety: Slip-resistance and hardness.
Best Material for Shower Floors
Use our guide to the benefits and drawbacks of some of the most popular shower flooring options to make an informed choice.
| Material Cost | Average Cost |
| --- | --- |
| Porcelain Tile Costs | $3 – $10 per square foot |
| Travertine Tile Cost | $5 – $30 per square foot |
| Glass Tile Cost | $5 – $15 per square foot |
| Ceramic Tile Cost | $0.50 – $7 per square foot |
| Granite Tile Cost | $10 – $50 per square foot |
| Slate Tile Cost | $5 – $15 per square foot |
| Pebble Tile Cost | $30 – $40 per square foot |
| Wood Shower Floor Cost | $3 – $7 per square foot |
| Acrylic Shower Floor Cost | $189 per 36"x48" base |
| Fiberglass Shower Floor Cost | $134.99 per 36"x48" base |
| Enameled Cast Iron Shower Floor Cost | $1041 per 36"x48" base |
Porcelain Tile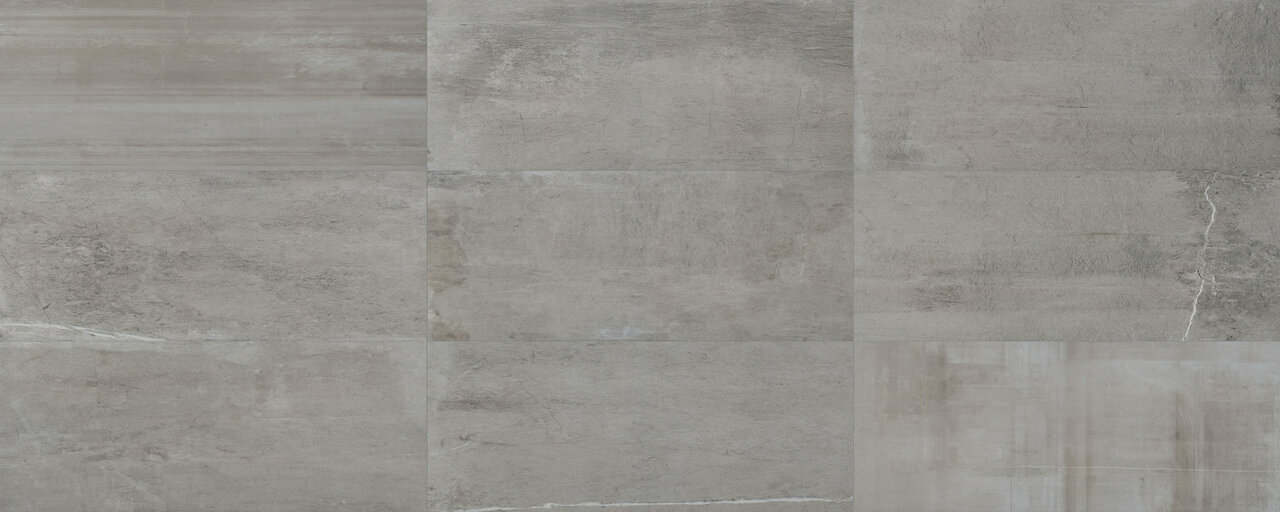 © Eben Barber – stock.adobe.com
Porcelain comes in a variety of colors and can even mimic wood. It's one of the most popular tile choices for wet areas.
Pros:
Reasonably priced
Good grip with small tiles
Durable and impervious to water
Cons:
Large tiles mean fewer grout lines – slippery unless textured
Not suitable for DIY installation
Cannot use oil-based cleaners or products that contain bleach or ammonia
Travertine Tile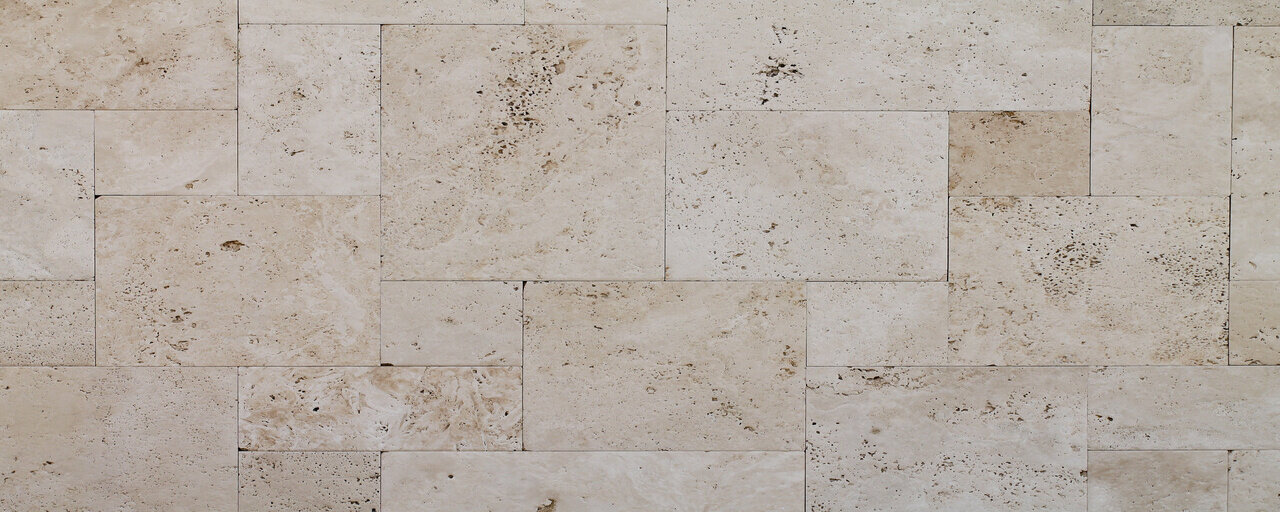 © aisedora – stock.adobe.com
Travertine has a natural, rustic, distinctive weathered look and works well in modern or traditional spaces.
Pros:
Naturally non-slip if tumbled
Exceptionally durable
UV resistant: Will not fade
Cons:
Not suitable for DIY
Requires regular sealing to keep moisture out
Comparatively costly
Glass Tile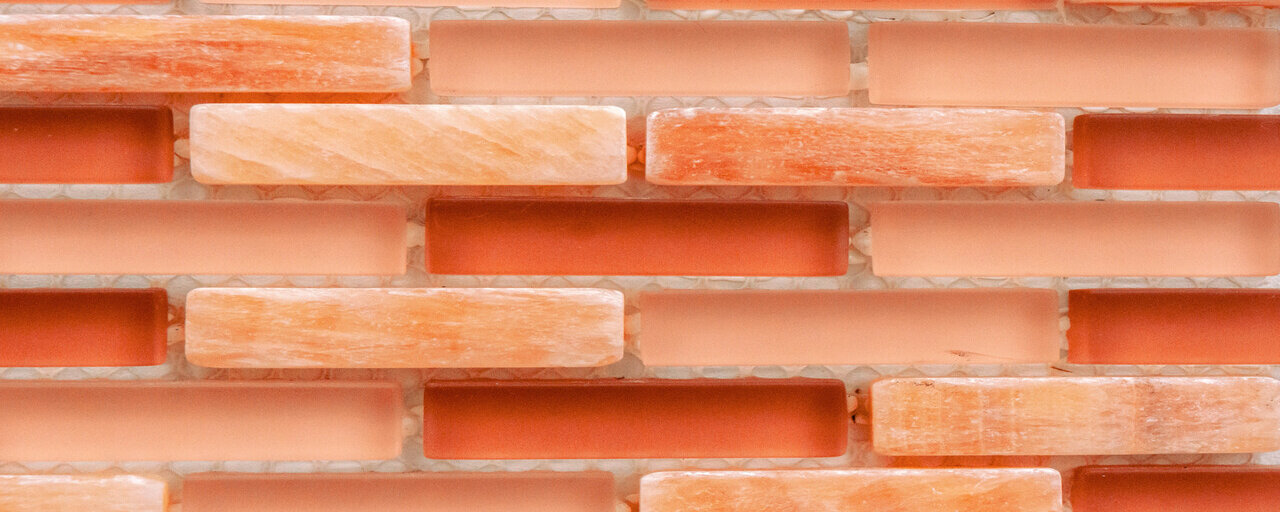 © Ruslan Gilmanshin – stock.adobe.com
Glass tile is available in an endless choice of colors, styles and sizes so homeowners can create a unique aesthetic in the bathroom.
Pros:
Doesn't stain
Wipes clean easily
Small mosaic and tumbled glass tiles provide texture and traction
Cons:
Costly due to lengthy installation process
Dangerously slippery larger tiles
At risk of scratches and breakage
Ceramic Tile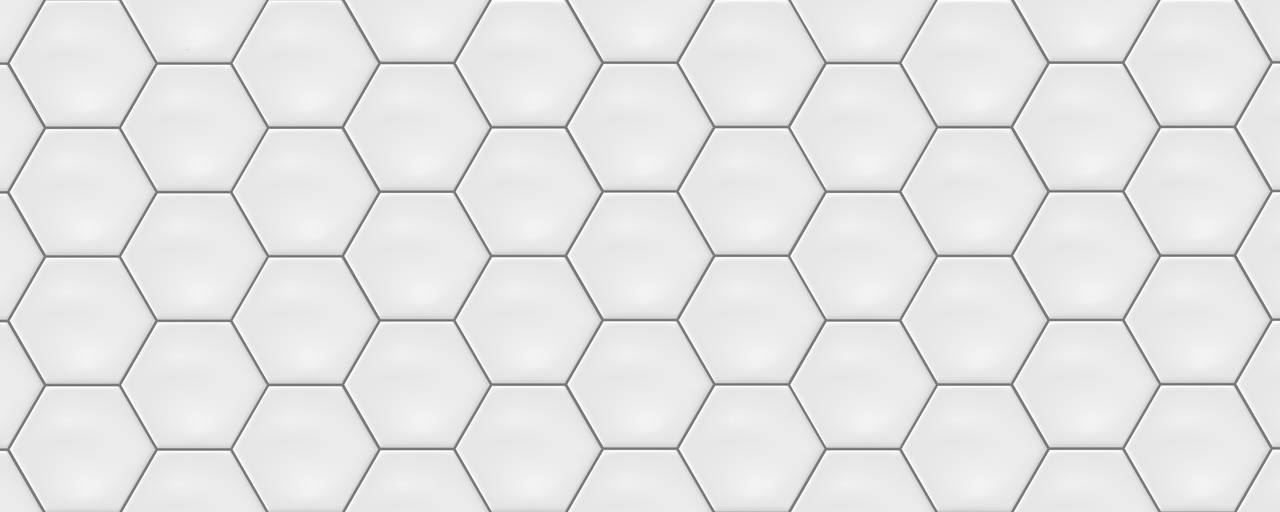 © alex83m – stock.adobe.com
Ceramic tiles are a popular, budget-friendly tiling option for the shower room.
Pros:
Low-cost
Array of colors and pattern choices
Easy to clean
Cons:
Glaze can crack, in which case the tile needs resealing
Not as strong or durable as porcelain
If glaze cracks, tiles quickly absorb moisture
Granite Tile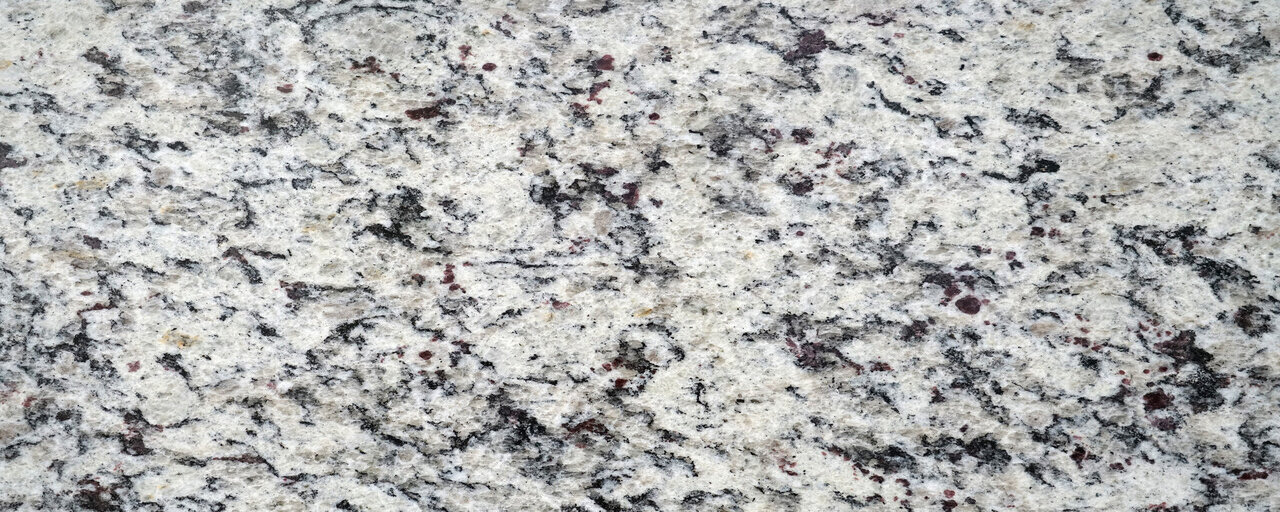 © nd700 – stock.adobe.com
Granite is a natural and elegant flooring option that's non-porous and ideal for high-end bathrooms.
Pros:
Outstandingly hardwearing
Impervious to water
Non-slip if textured or tumbled
Cons:
Heavy: you must check whether the base can withstand the weight of the tiles
Not suitable for DIY
Susceptible to damage from acid, ammonia, and oil-based products
Slate Tile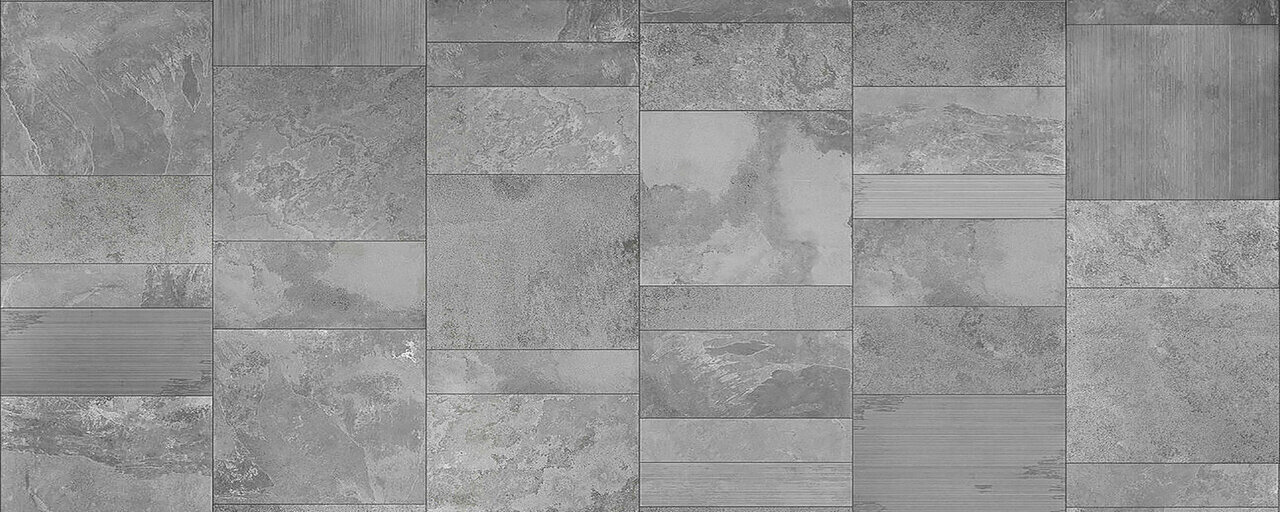 © Kostiantyn – stock.adobe.com
Slate tiles are natural and each is unique. When used in floor-to-ceiling installations, they create an earthy but contemporary look.
Pros:
Textured and non-slip
Doesn't stain or succumb to water damage is dense and high-quality
Easy to clean and maintain
Cons:
Colors limited to shades of gray
Thick, quality slate is expensive
Lower end slate is porous and requires sealing to resist moisture damage
Wood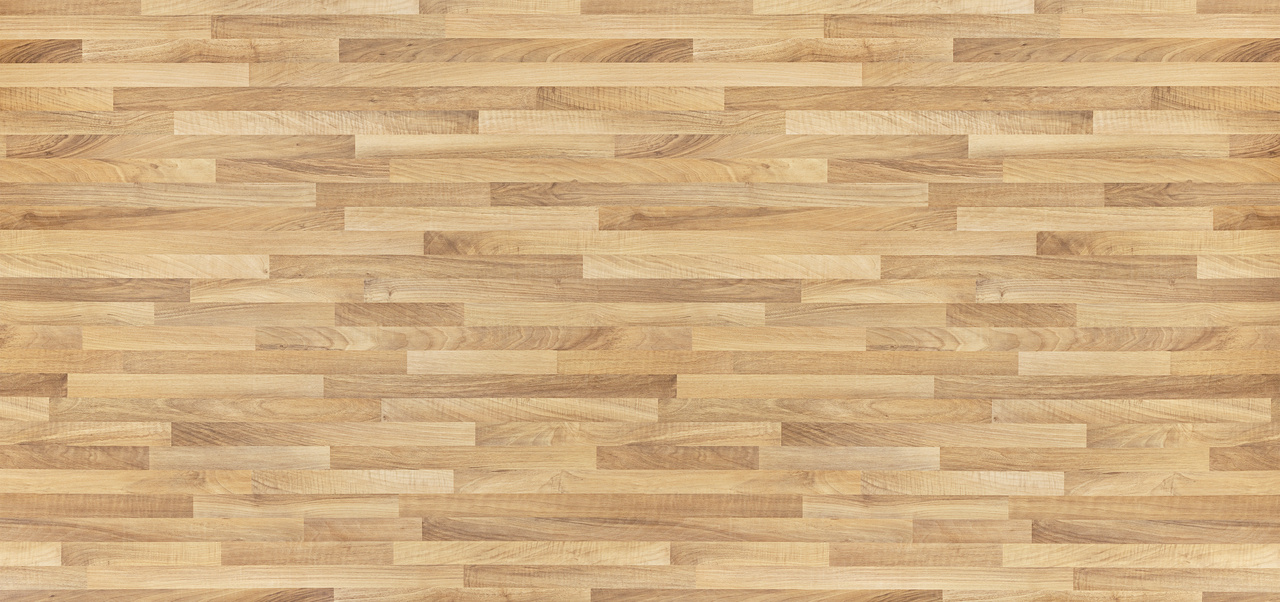 © Ivaylo – stock.adobe.com
Wood creates a warm, unusual look that's perfect for contemporary spaces.
Pros:
Eco-friendly if sustainably sourced
Slats installed above the shower base, providing excellent drainage
Provides good traction
Cons:
High maintenance
Requires regular resealing to prevent warping, moisture damage, discoloration and mold
Limits access to the shower drain, making cleaning difficult
Pebble

© beachfront – stock.adobe.com
Pebbles give a refreshing spa-like vibe to your shower. They work in ultra-modern and rustic bathrooms.
Pros:
Naturally slip-resistant
Flat-surface options are comfortable to walk on
Each floor is unique because of natural variations in color, size and placement
Cons:
Rounded options are uncomfortable to stand on
High maintenance: Lots of grout to clean
May develop a chalky white film in hard water areas
Acrylic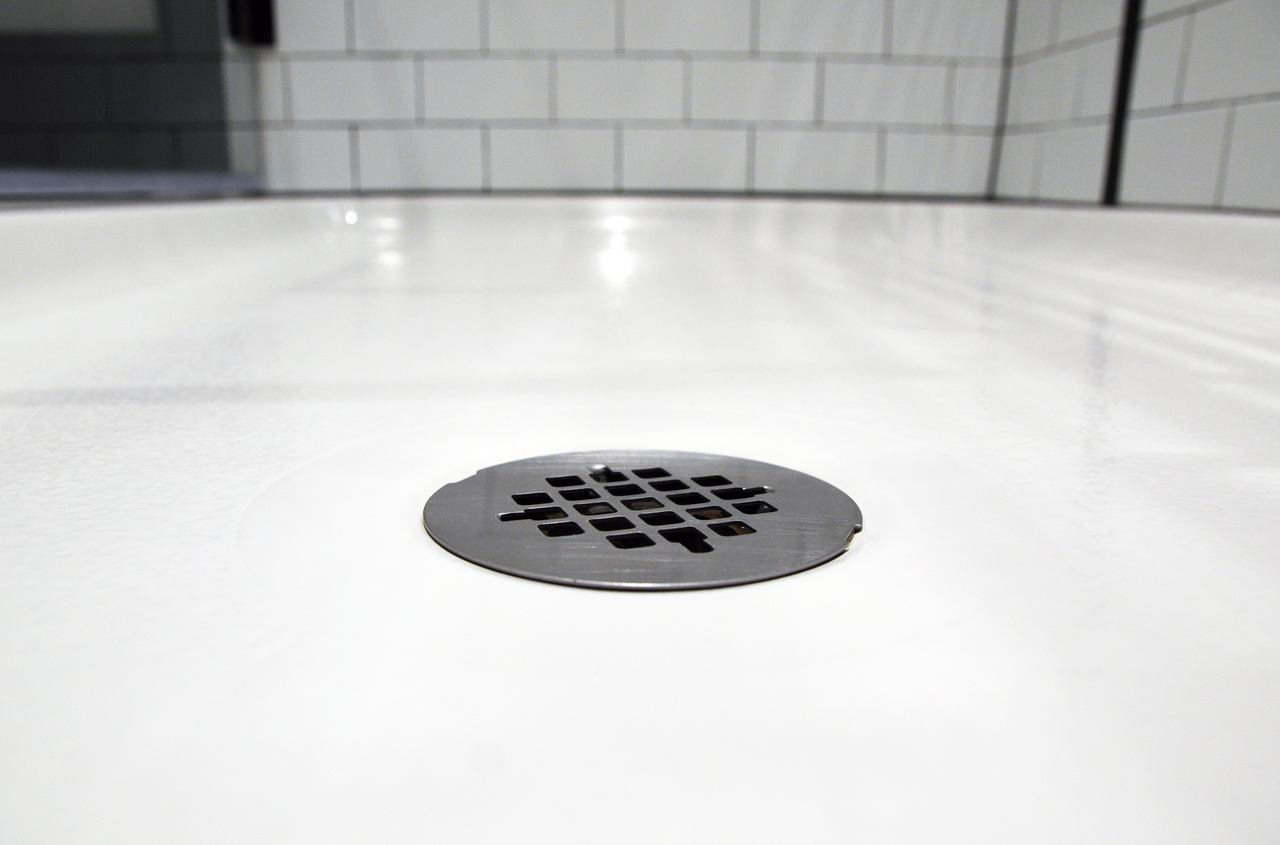 © Quinn – stock.adobe.com
Acrylic has a clean, plain look. It's inexpensive, easy to maintain and a good choice for basic but functional bathrooms. Acrylic shower bases won't elevate your bathroom in the same way as floor-to-ceiling travertine tile. But they are cost-effective, leak-proof shower bases that are easy to install.
Pros:
Basic and affordable
No grout lines so less prone to mold, mildew and bacteria buildup
Installation is fast and easy
Cons:
Can scratch or crack
Inferior appearance unless carefully matched with the walls
Water can leak from the shower pan if not installed correctly
Fiberglass
Fiberglass is a cheap, functional choice for a prefabricated shower base. These aren't particularly attractive, but they're easy to install and generally require less labor and materials because there's no grouting or placing of individual tiles.
Pros:
Inexpensive
Plain, clean look
Quick and simple installation
Cons:
Can scratch or crack
Limited color and style choices
Cannot apply tile because the fiberglass flexes, causing grout and tiles to crack
Enameled Cast Iron
Enameled cast iron is distinctive and elegant, and it won't crack or discolor. Coated cast iron is slippery, so a safe shower base of this type needs to have a texture to provide grip.
Pros:
Extremely durable
Easy to clean
Retains heat
Cons:
Slippery without adequate texture
Limited colors and finishes available
If the enamel incurs damage, repairs are costly, and water may cause the iron to rust
Shower Flooring Materials Compared
Whichever type of shower flooring you go with, make sure it's easy to clean, provides good traction, and withstands repeated and prolonged exposure to water.
Best Material for Non-Slip Shower Flooring
Pebbles look amazing and offer excellent grip. When installed properly, it also provides a slight foot massage.
Slate is another excellent choice that's naturally non-slip, thanks to its slightly rough texture.
Best Green Shower Floor Options
Wood mat flooring makes a stylish addition to your bathroom. And, when made of sustainably sourced material, they're the best eco-friendly shower flooring.
These wooden mats are made of slats to allow the water to drain. This type of flooring is an insert that sits above your shower drain. If sealed properly, these mats are water-resistant. They are also naturally non-slip.
Best Budget-Friendly Shower Floor
Acrylic and fiberglass are the cheapest options. They're not the prettiest, but they are functional, reasonably durable and easy to clean.
Most Durable Shower Floor
Enameled cast iron is exceptionally durable. As long as the enamel coating is thick and high-quality, it won't rust or tarnish. Granite, slate and porcelain are also outstandingly hardwearing.
Easiest to Clean Shower Floor Option
Acrylic and fiberglass shower pans are among the easiest options to clean.
While you should avoid using harsh abrasive cleaners, so you don't risk damaging the enamel coating, cast iron shower pans are easy to clean. There are no grout lines to clean or seal either, so this type of base doesn't harbor grime, mold or bacteria.
DIY vs. Hiring a Professional
Don't take on a shower floor yourself. One failed seam or improperly installed component, and you'll be paying for water damage repairs. Hiring a licensed and insured bathroom tile contractor near you might cost a little more upfront, but it's worth the long-term savings and peace of mind.
FAQs
What's the best size tile for a shower floor?
The best size tiles depend somewhat on the type of tile. Smaller tiles provide better grip because of the extra grout lines. Additionally, small ones allow the installer to contour the base to drain the water properly. Tiles should be between one and six inches per square for the best results.
Can you use marble for a shower floor?
While it might fit your design, marble scratches and chips easily. It's also incredibly slick when wet, making it a poor flooring choice. If you must use it, try tiny, polished tiles that allow more grout lines. The polish helps resist scratching.
What's the best stone for shower floors?
Slate tiles are a great choice of stone for shower flooring. Slate, when sealed properly and well-maintained, is durable, provides natural traction and resists water damage. Large tiles mean less grout to clean.
What's the best wood for shower floors?
Bamboo is the best wood for shower flooring. Although it's not technically wood, bamboo looks and behaves similarly. It's more sustainable than wood because it matures rapidly. Additionally, it resists moisture damage and is less prone to warping. If you want natural wood, choose teak, as it performs well as a shower mat. You can also consider wood-look tiles.
Can you use cement board for a shower floor?
Do not use cement boards for floors as they will crack under any load. They are best only for use on shower walls. Always use weight-bearing materials, like cement, for floors.
Are acrylic showers any good?
Acrylic showers, while not the most aesthetically pleasing, are waterproof and easy to clean. For budget-conscious installations, it's a great choice.
Are pebble shower floors slippery?
Pebbles aren't usually slippery when regularly cleaned. Due to the texture and high amount of grout, you'll have plenty of grip.
Should I tile my shower ceiling?
It is up to you whether you want to tile your shower ceiling. It's not necessary but often completes the shower design aesthetic.
What kind of concrete do you use for a shower floor?
For a concrete shower, use a mortar mixed with Portland cement, which naturally resists water. Look for products designed for shower pans, bedding mixes or floor mud.
Find out how to build a tiled shower pan.
Is porcelain tile good for shower floors?
Porcelain makes an excellent shower floor, although you'll want to get small tiles for better grip.
Can you use ceramic tile for shower flooring?
Ceramic tile isn't recommended for shower flooring because it has a higher water absorption rate than porcelain.
No Comments Yet