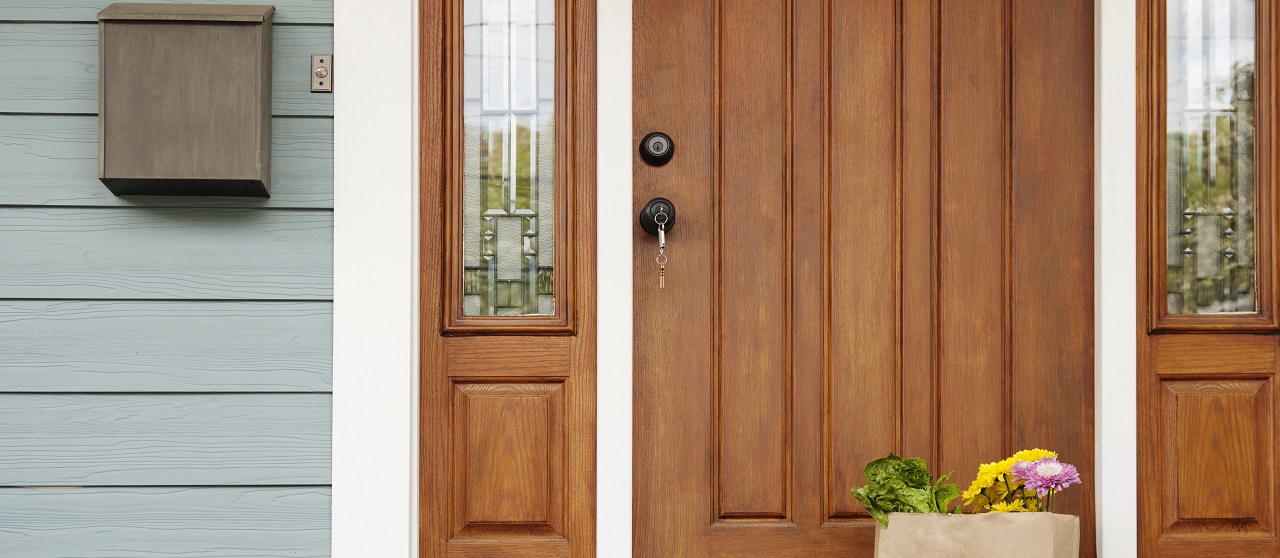 How & Where to Get the Best Prices on Front Doors
A front door enhances the beauty of a house with its elegant, modern or classy look. There are many different categories of cheap front doors available now, including low-cost options. Front door costs mainly depend on material choice, but generally, the front door cost is $150 to $4,000. This price does not include the labor and installation price, which is $500 to $1,500. On average, the whole project will cost between $700 and $5,000.
You can get the best type of front door at a cheap rate, but for that, you have to know about the right materials. These tips and suggestions will help you to buy the best front door in your budget.
On This Page:
Cheap Front Doors
It would help if you had a clear idea about what you want to buy budget front doors. For getting a fair idea, try to search for the best front door materials. After you get to know about the materials, you can decide what kind of inexpensive front door materials will be suitable for you.
What Is the Best Value Front Door?
The best buy front doors are those with the best finishing, stylish look and the material will be high quality. The best buy front doors are typically made of wood or fiberglass. These types of front doors are costly because these doors:
Give a sophisticated look to the house
Are customizable
Give a warranty
Disadvantages of Low-Priced Front Doors
A cheap front door means that you may compromise on a few elements. Here are some potential drawbacks to buying discounted front doors:
A cheap front door may not give the best security
Outlook will not be good
A lot of repairs may be needed
It may not be the best sound barrier
What Are Some Cheap Front Door Materials?
There are different kinds of materials in various price ranges. You need to know about the materials and buy what is convenient for you. Consider materials like fiberglass, steel, wood, aluminum and UPVC, which are budget-friendly, durable and aesthetically pleasing.
Fiberglass
Fiberglass is one of the most common choices for the front door material. Because it is not expensive, but it is sturdy and durable. It is rust-resistant, and a minimal amount of maintenance is required. Fiberglass front doors cost about $150 to $2,000.
Steel
Steel is the most popular choice among the front door materials because it is firm and strong. It is cheap, but it is fire resistant and well insulated. It does not bend or crack. Steel front doors cost about $150 to $2,500.
Wood
Wood is the most common choice among all the front door materials because it is inexpensive, rust-resistant, and can be custom-carved for aesthetic value. Also, it provides adequate security. Wooden front doors cost about $200 to $5,000.
Aluminum
Aluminum is another excellent option thanks to its minimal maintenance, firm and robust nature, and weather resistance. Bonus: You won't have to worry about rust, either. Aluminum front doors cost about $300 to $500.
UPVC
UPVC made the list for best budget-friendly front door materials because it is lightweight but sturdy and long-lasting. Also, it is rust-resistant and energy-efficient. UPVC front doors cost about $120 to $500.
Cheap Front Door Materials Per Piece*

| | |
| --- | --- |
| UPVC | $120 – $500 |
| Fiberglass | $150 – $2,000 |
| Steel | $150 – $2,500 |
| Wood | $200 – $5,000 |
| Aluminum | $300 – $500 |
*This cost does not include the cost of labor and installation, which is $500 to $1500, on average.
The Best Place to Buy Cheap Front Doors
If your budget is tight, make sure you know where to look for your front door. Before purchasing anything, research both large and local stores and suppliers and what kind of services they provide. Choosing the right type of store is crucial for getting a low-cost yet high-quality front door.
Front Door Company Pros and Cons

| Seller | Pros | Cons |
| --- | --- | --- |
| Big Box Stores | Easy availability | Quality could be compromised |
| Large Franchises | Quality materials | Lack of unique designs |
| Online Retailers | Easy price comparison | Lack of close examination |
| Small Franchises | Inexpensive | Options are limited |
| Door Installers | Best service | Options are few |
Where to Buy Cheap Front Doors
You can buy cheap front doors from the big box stores and online retailers. You can buy an affordable front door at a price as low as $120 without the installation price. You will need to pay extra for the delivery, labor and installation.
TIP: Before buying a door, carefully check for any crack or bends.
Cheap Front Door Installation and Replacement
The cost of installing a door is in the range of about $500 to $1,500, on average. This price does not include the cost of materials. The cost of replacement is about $100 to $1,000, on average. Installing an exterior door is between the price range of $500 to $1,600. You can hire the installer from the same company you have bought the front door from. In that case, they may give you a discount.
When Is the Best Time to Buy Cheap Front Doors?
The best time to buy a cheap front door is early spring and fall. At the start of the fall, many shops have special offers because of the need to clear out the stock and bring new products.
Hiring Cheap Front Door Installers
Before hiring a professional to install your front door, try to research different installers. Check what kind of services they provide and what kind of packages they are offering. Then, compare the prices and features and decide the one which will be best for you.
Checklist to Hire the Professional Front Door Installer
You can hire a local professional door installer near you. You should check off the following list items before moving forward with one:
If they have license and insurance
Their experience
Online reviews if they have a website
If they will give you a contract with the estimated charges in it
FAQs
How long should a front door last?
The durability of a front door depends on its material, but if it's not exposed to harmful chemicals and treatments and is taken care of properly, it can last up to 30 years.
Can I replace the front door without replacing the frame?
Yes, it's possible to replace a front door without replacing the frame. In that case, you need the same sized door, and make sure that there are no hinge cut-outs.
No Comments Yet