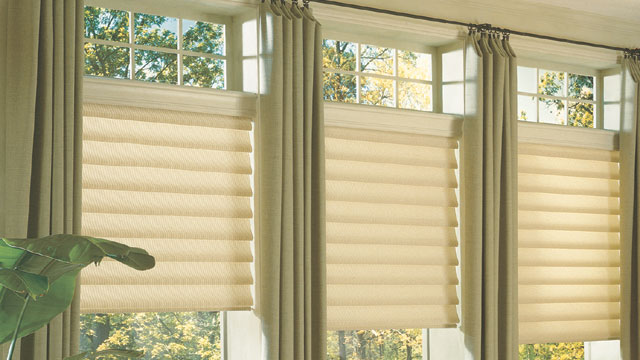 Though most often seen in commercial settings, the curtain track is becoming more popular in modern homes. The easy smooth operation of a curtain track is very desirable, and for anyone who wants ceiling-to-floor curtains, it is often the most practical choice.
Curtain Tracks around the Home
In a residence, a curtain track is most often seen holding vertical blinds over patio doors or picture windows. Due to their design, vertical blinds work much better on a track than on a rod. Curtain tracks are commonly used in bathrooms to hold up shower curtains. Curtain tracks are also well suited for use in bay or bow windows. Their ability to manage corners makes them a good match for this type of window design.
Ceiling to Floor Drapes
A curtain track is extremely well suited for holding curtains or blinds that will cover one or more walls completely. The track is easily attached to a ceiling; it is also a good choice for going around corners. Using a curtain track, it would be relatively easy to surround an entire room with curtains or blinds that could be operated from one spot.
Entertainment Rooms and Home Theaters
If your entertainment room was built specifically for watching movies, you might not have any windows in it at all. In many more cases, however, the home theater is simply a living room or den that has been converted. While windows are certainly beneficial in many instances, the glare and excess light that comes from them can be undesirable when watching a movie (especially on a large screen or projected image).
Having a curtain that surrounds an entire room is especially handy when it comes to blocking light and glare in a home theater. Curtain track can generally support a significant amount of weight, making it ideal for use with heavy blackout curtains. Having a curtain lined space can also help reduce echo and provide a better acoustic setting.
Curtain Track Benefits
Curtain tracks are designed to provide many years of smooth operation. They are a particularly good choice for automation, for those who want their drapes or blinds to open at the push of a button or flip of a switch.
Curtain tracks are easy to install, especially on a ceiling. Many varieties can be bent by hand, making going around corners a breeze. Since the curtains and blinds on the track are hung on hooks (not on loops surrounding a curtain rod), replacing a damaged blind, or taking drapes down for cleaning is not a difficult job.
Curtain track systems tend to be more expensive than a simple rod, but that is because they are a mechanism, not just a pole. In many capacities, the extra expense is more than worth the added performance.

No Comments Yet